JFK's Granddaughter Tatiana Schlossberg and Her Partner Looked Like Him and Jacqueline at Their Wedding
The youngest granddaughter of John F. Kennedy, Tatiana Schlossberg, married her boyfriend on September 9, 2017, three days before JFK and Jacqueline's wedding anniversary.
Jacqueline and John F. Kennedy's granddaughter got married on Martha's Vineyard, an island filled with sometimes painful memories for the Kennedy clan.
By this union at the Kennedy family's 377-acre estate, Red Gate Farm, Tatiana offered the family album a very happy episode. Daily Mail published a report on September 12, 2017, saying that the bride looked exactly like her grandmother Jacqueline.
THE KENNEDY TRAGEDY AND JOYS
John F. Kennedy Jr. died in a plane crash alongside his wife Carolyn and her sister Lauren Bessette back in 1999 while the three were traveling to the island for his cousin Rory's wedding at the estate. 
While the estate may have brought sad memories, Tatiana did not let that deter her from putting smiles on everyone's face once again as she married her partner.
Also, Tatiana seemed to have taken a page from her late uncle John F. Kennedy Jr's playbook for her big day, with a limited number of guests attending the nuptials.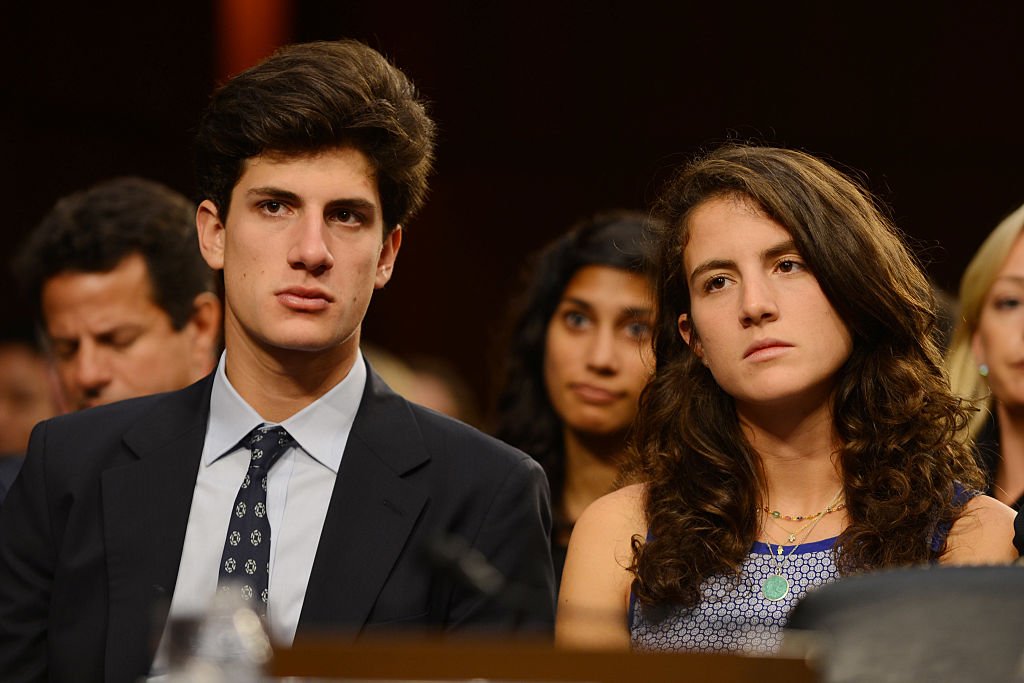 ABOUT TATIANA SCHLOSSBERG
Tatiana made her first major public appearance in 2013, speaking at her grandfather's memorial in England. With her marriage, it seems she wanted to pay tribute to her uncle, who was in the plane crash with his wife, Carolyn Bessette, and her sister-in-law, Lauren, in 1999.
They were on their way to their cousin Rory's wedding -- a new episode in the "curse" which befell the Kennedy clan. By her joie de vivre and her shared happiness with George Moran, Tatiana wished to ward off bad luck for good.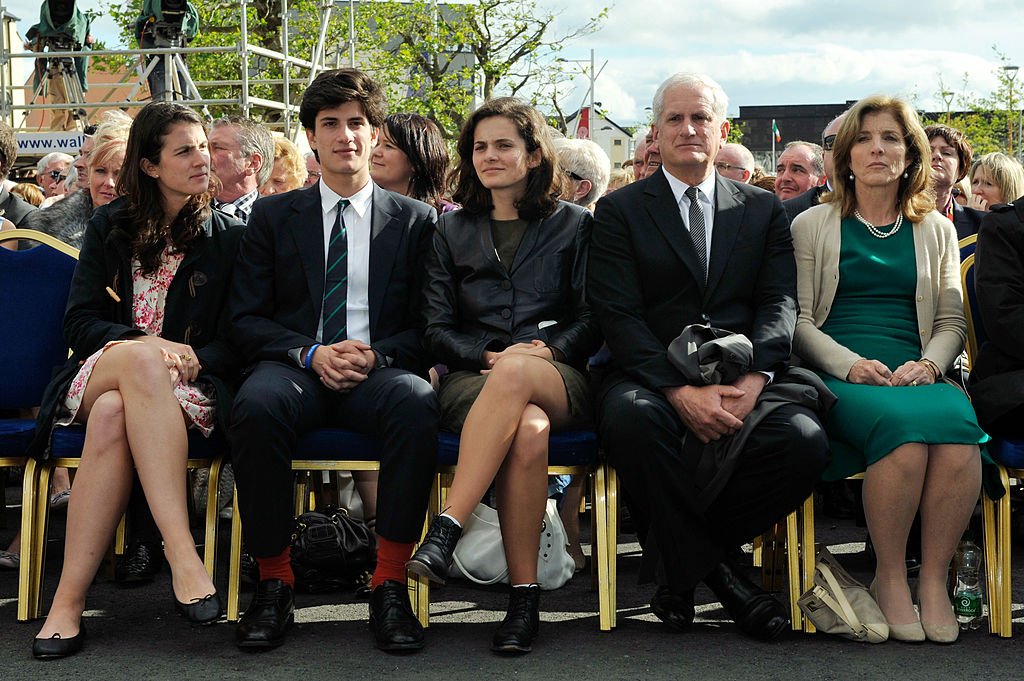 Tatiana is the middle child as she has an elder sister Rose, and a younger brother, Jack. This makes her JFK's youngest granddaughter.
As a reporter on climate change and the environment, Tatiana, previously employed by The New York Times as a reporter, expressed thoughts about her grandfather back in 2013:
"For me, my grandfather lives in my imagination, in his words, and in the lessons he has left with us."
Besides being a reporter, she's also a writer who wrote the book "Inconspicuous Consumption: The Environmental Impact You Don't Know You Have."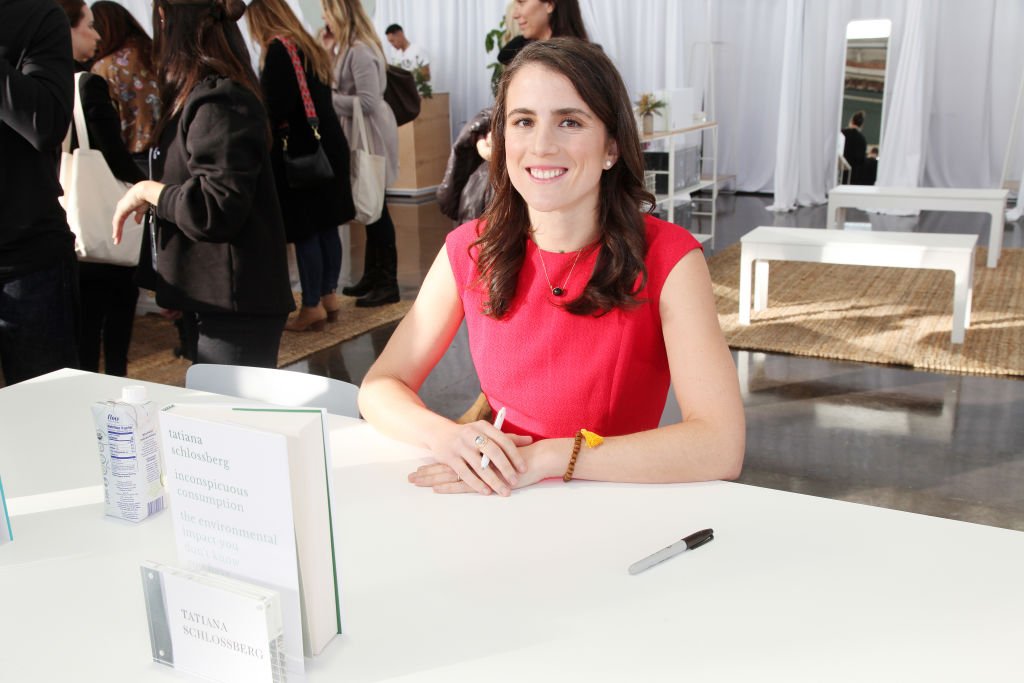 ABOUT HER WEDDING
At the time of their marriage, George Moran was a fourth-year medical student at Columbia University. The couple, who met at Yale, were able to exchange their vows under the eyes of Deval L. Patrick, the former governor of Massachusetts, who formalized their union.
JFK's granddaughter bet on simplicity and elegance to celebrate her big day by wearing a low bun and very little makeup. The young woman wore a sleeveless princess-style dress, enhanced with a slightly transparent neckline decorated with flowers and a long train. The couple shared only a few images of their wedding on Facebook.
With its high neck and bodice with detailed appliques, the dress closely resembles what her mother, Caroline Kennedy, wore for her big day.
However, the dress that was very different in style from her grandmother's dress was alike in its elegance and the way it flattered both women.
If there was nothing flashy about her little bouquet of wildflowers, neither was there anything ostentatious about her accessories.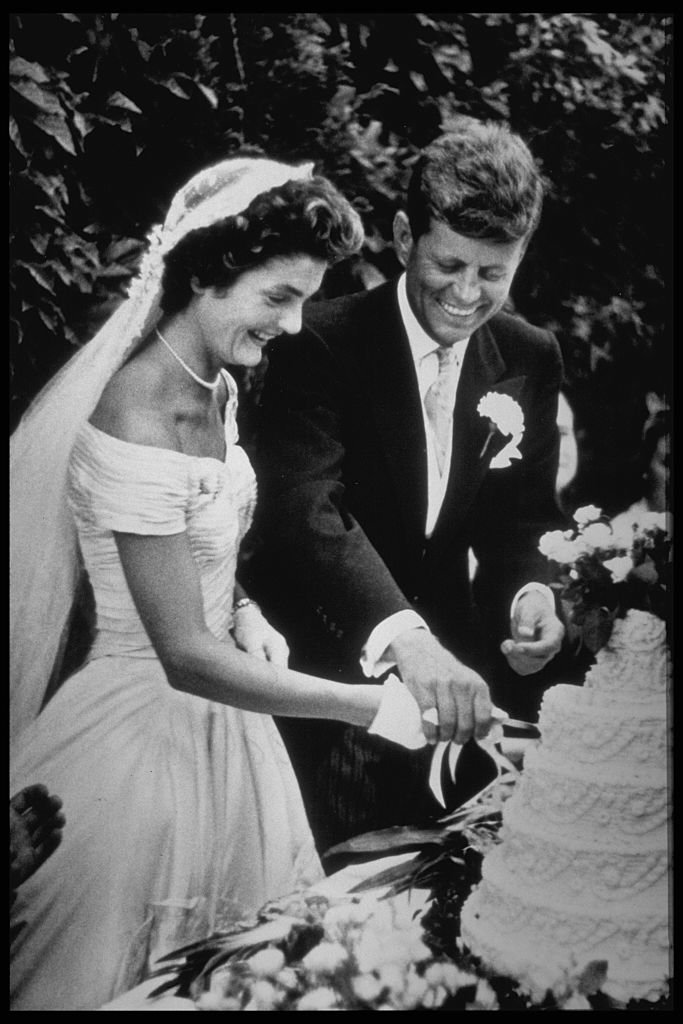 Tatiana Schlossberg only opted for a pair of pearly pearls as earrings like the famous multi-row necklaces worn for years by Jackie Kennedy.
In comparison, JFK's wedding had all the pomp and splendor of the time as they had over 800 guests attend their wedding, while Tatiana Schlossberg opted for a more intimate ceremony.