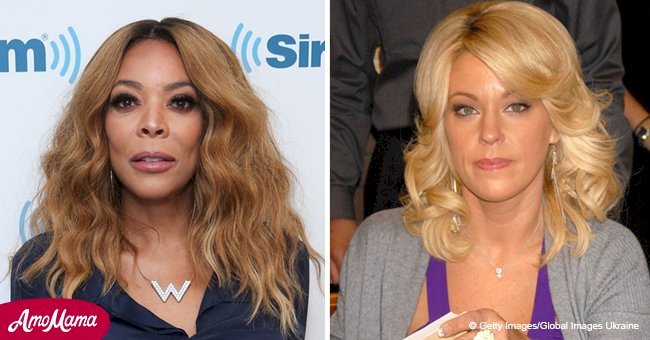 Wendy Williams goes after Kate Gosselin, claims she has no time to 'save' her son
Jon and Kate Gosselin's custody battle has gained much attention in the media spotlight. The outcome has garnered even more opinions from those in the media including Wendy Williams.
Jon and Kate were fighting a legal battle for custody of their son Colin, who is being treated in a special needs facility. Jon has been awarded temporary custody of Colin, much to Kate's dismay.
In a recent episode of her talk show, Wendy Williams commented on the outcome of the Gosselin's legal battle. She specifically focused on Kate and her shortcomings as a mother.
Read more on our Twitter account @amomama_usa.
WENDY'S OPINION
Wendy doesn't believe that Kate is prioritizing her children as much as she should. In light of Kate's new project, a dating show which will be aired on TLC, Wendy said,
"Kate, now she's got this dating show that comes out next year on TLC, who cares! You have time to date, but you don't have time to save your son?"
During the legal proceedings, Kate was not active in her pursuit of Colin, which created the perfect opportunity for Jon to win the case. Kate did not try to negotiate joint custody either.
Wendy expressed that she is happy for Jon and congratulated him for gaining temporary custody over 14-year-old Colin. She pointed to the fact that this outcome allows them to be together during the holidays.
ADAM'S DECISION
Many fans of "The Voice" were upset by the latest episode when judge Adam Levine decided to encourage voters to save his mentee Reagan Strange and to not vote for his other team member DeAndre Nico.
Viewers of the show believe that Adam should be fired for his display of favoritism within his team. Wendy Williams also weighed in on the debate.
She commented that Adam should have encouraged viewers to vote for DeAndre because he performed the episode and Reagan did not. She expressed that she found the whole situation suspicious and in bad taste.
Please fill in your e-mail so we can share with you our top stories!