Baby Makes Her Mother Cry with Laughter after Hilarious Conversation with Father on the Phone
Adorable 16-month-old baby girl, Emilia, went viral after she was recorded babbling away on the phone while pretending to talk to her father.
Emilia's father, who was out of town on the occasion, was on the other line as the little baby girl chatted away while walking around in the living room.
Her mother recorded her baby girl's antics as she mimicked what adults generally do while talking on the phone. Follow us on Twitter to learn more.
From the way she talked, it could only be assumed that Emilia was telling her father about how her day went. However, the fact that she was babbling in baby talk made the video much hilarious.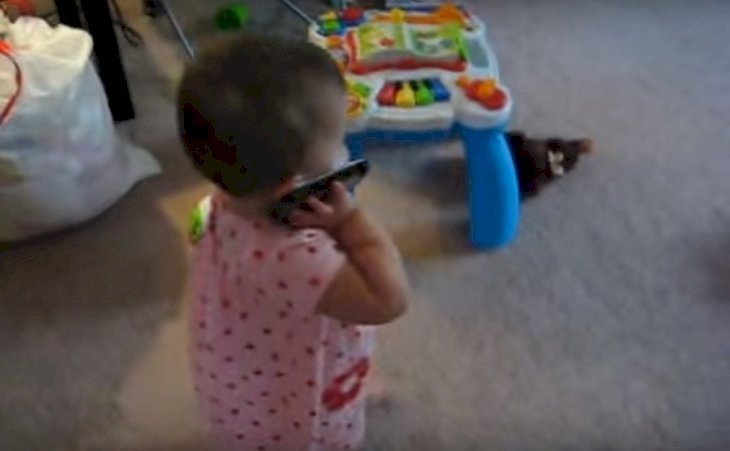 Even her mother could not contain her laughter as she broke into hysteria while recording her daughter. She started crying with laughter as she recorded her daughter seemingly having a serious conversation.
Emilia would often babbly away and make the adults in her family laugh with her supposed conversations.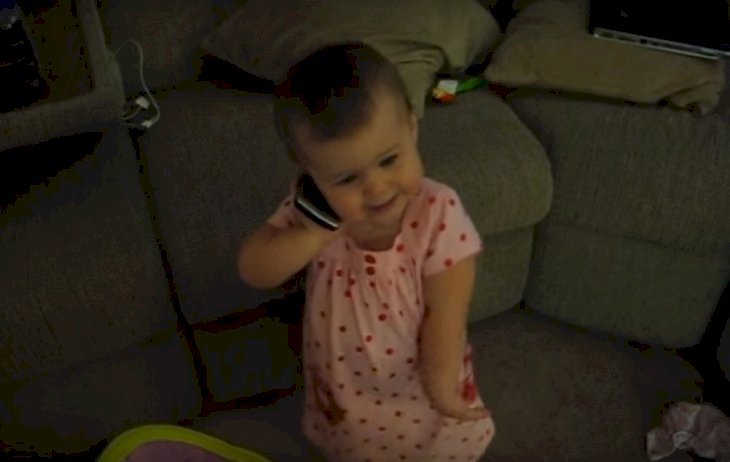 At the time the video was recorded back in 2010, Emilia's father was calling in from out of town and the baby girl wasn't going to let that moment go to waste.
She just decided to take on the phone and have a lengthy chat with her father.
However, during her conversation, there were a few moments when she was able to let others know what she was telling her father.
At some point in the video, Emilia uttered the word "buggies" referring to the bugs she spotted outside their home. She also said "num-nums" when talking about food.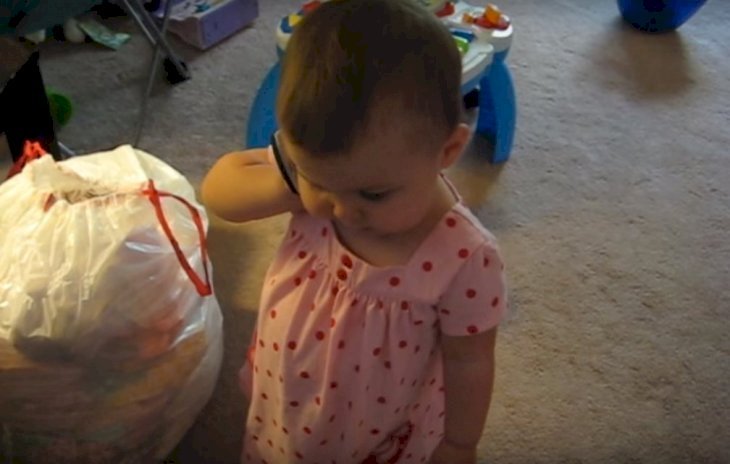 On the other end of the line, the delighted father listened intently to her daughter's conversation.
Although he could not understand what she exactly was talking about, he wasn't going to waste the opportunity to have a fun chat with his daughter.
As was predictable from the cuteness of Emilia's babbles, the video quickly went viral on the internet. So far, it has received over 11 million views on YouTube and more than 32,000 people have liked it.
Emilia's babbles, although unclear, are crucial for her language development. The soothing voice that they develop help them listen more intently compared to the normal adult voice.
Previously, another toddler went viral because of her cute baby talks while chatting away on the phone. Although the words coming out of her mouth was nothing more than some noises, her facial expressions and hand movement truly expressed what she might have been trying to converse.
In her attempt to mimic the adults, she even shrugs, wrinkles her brow, and then leans over to rest her elbow on the arm of the sofa as if someone would do while having long conversations.