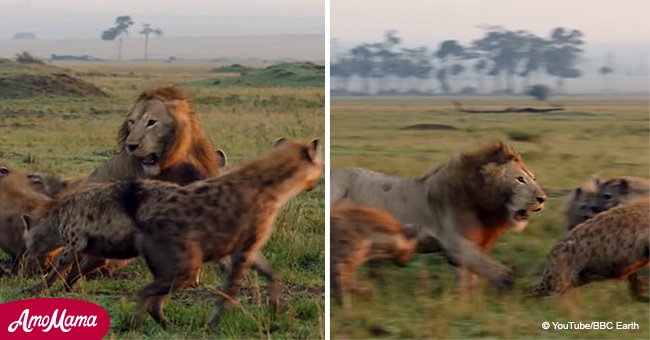 Lion is surrounded by hyenas and has no way out, until a family member arrives to help

A young male lion named Red who was out investigating alone found himself surrounded by a tribe of 20 furious hyenas. Luckily, his cousin stepped in to save him.
The breathtaking moment was filmed for a segment on the BBC series called "Dynasties."
In the video, Broadcaster David Attenborough can be heard narrating the scene where Red is gotten in a fight with a pack of hyenas.
Red found himself in real trouble as he walks through the brush. There are 20 hyenas begin to approach him.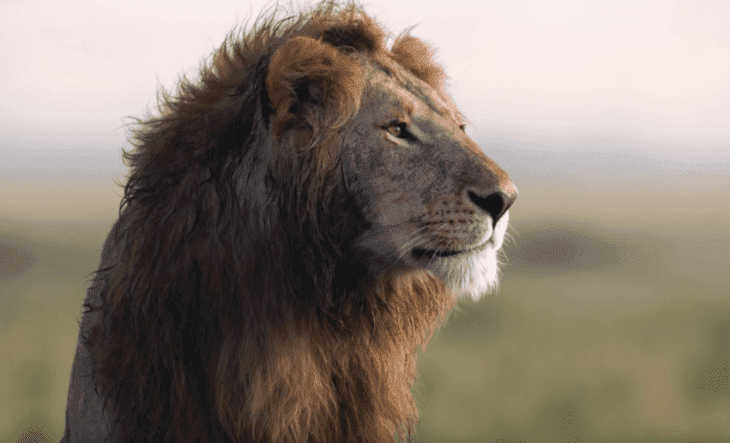 Source: YouTube/BBC Earth
Follow us on our Twitter account, @amomama_usa, to learn more and scroll down to watch the video below.
When they draw nearer, they start to assault and bite the lion. Despite the fact that Red is bigger than the hyenas, a single lion is no match for them.
As Red understands he's seriously outnumbered, he starts to roar, calling for help. Fortunately, someone did. His cousin Tatu arrives on the scene to rescue him.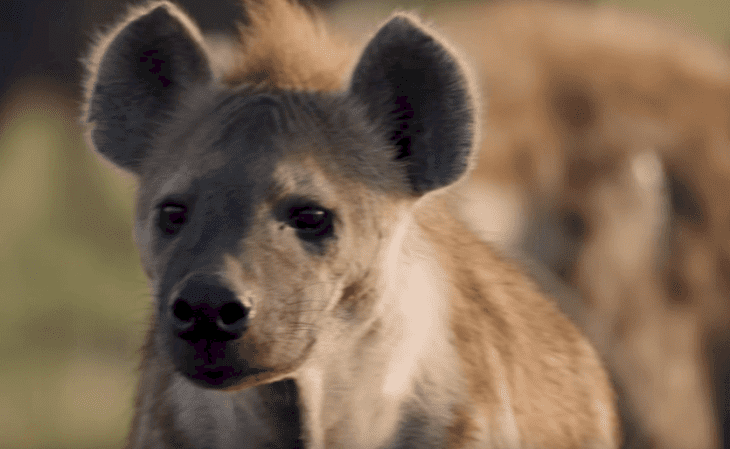 Source: YouTube/BBC Earth
The video shows that the hyenas ran away when the two lions are in the mix.
Red and Tatu then comfort each other after their startling ordeal.
"Initially he tried to show how dominant he was by chasing individual hyenas," said lions producer Simon Blakeney.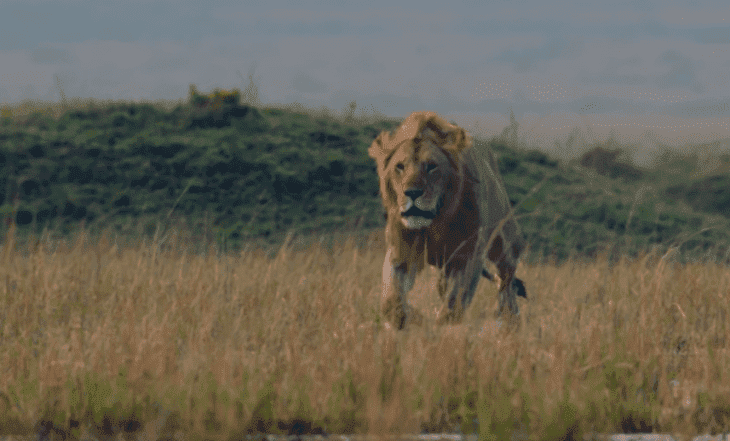 Source: YouTube/BBC Earth
"But by the time he got over his bravado, he was surrounded by twenty or thirty of them and couldn't escape. Each time he lashed out at one that came close, others would attack him from behind. He was vastly outnumbered, and trapped in a life and death situation."
Posted on November 26, 2018, the YouTube video has been viewed over 11 million times. A lot of netizens also added their thoughts via comments.
One user wrote, "I was afraid they are going to bite off his balls but the smart boy sat down when they approached him from the back, what a smart animal. "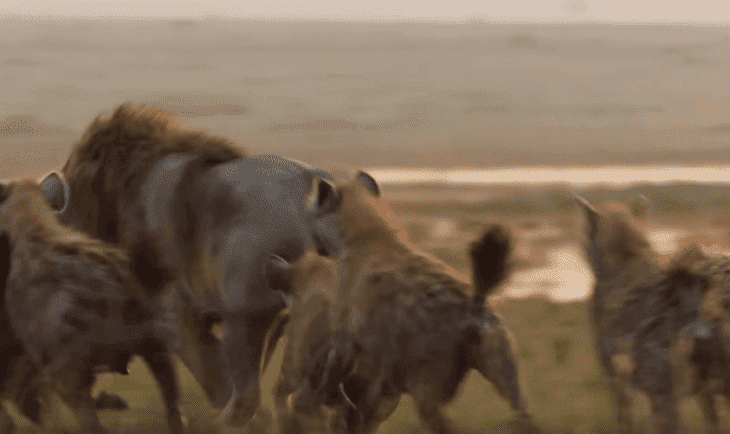 Source: YouTube/BBC Earth
"Is this the new Lion King HD version? When Mufasa saves Simba from the Hyenas? LMAO ," added another.
"Was hoping that the lion would catch one or two of those hyenas and crack their necks," another user commented.
The Lions have been widely portrayed in sculptures and paintings, on national flags, and in contemporary movies and literature.
Though both males and females defend the pride against intruders, the male lion is more qualified for this reason because of its stockier, more incredible build.
Please fill in your e-mail so we can share with you our top stories!