Little girl still brings joy with sassy performance of 'Blitzen's Boogie' at Christmas concert
As Christmas comes closer, schools get ready to let the kids take the main stage for their holiday productions. And while this year will probably leave some good memories, it's going to be hard for anyone to top this girl's performance from last year.
Not every kid is made to be on stage and actually enjoy the thrill of it, but this 8-years-old girl stole the show and outshined the rest of her classmates in the Christmas production of her school last year.
A video of the performance, posted on Facebook by Kelly Cardillo, went viral at the time with 10 million of views, is now racking almost 20 million views and still getting comments from people impressed by the girl's histrionics.
Lucy Cardillo turned a simple performance of "Blitzen's Boogie" with her class at the Resurrection Catholic School in Cherry Hill into her own Broadway stage, as she showed off what a true passionate performer looks like.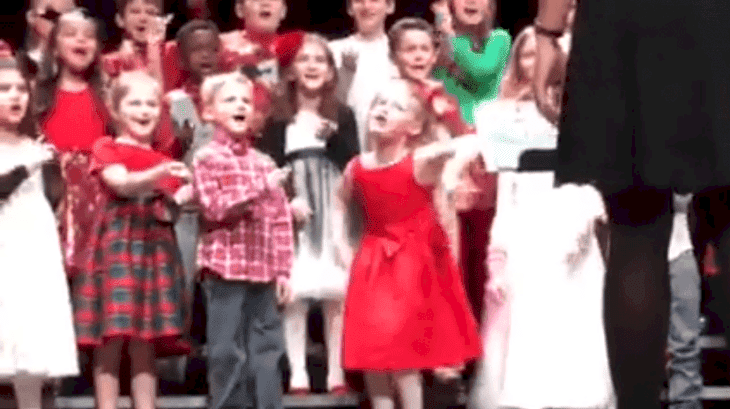 Wearing a bright red dress and a big red bow, the blonde girl exuded attitude, confidence, and sassiness as she extended her arms dramatically, turned on cue and beat every single one of the choreographed steps at the right time.
Compared to the rest of her classmates, Lucy's movements looked exaggerated, but she was just doing it like the pros, feeling the song and really conveying the emotions through her expressions and voice.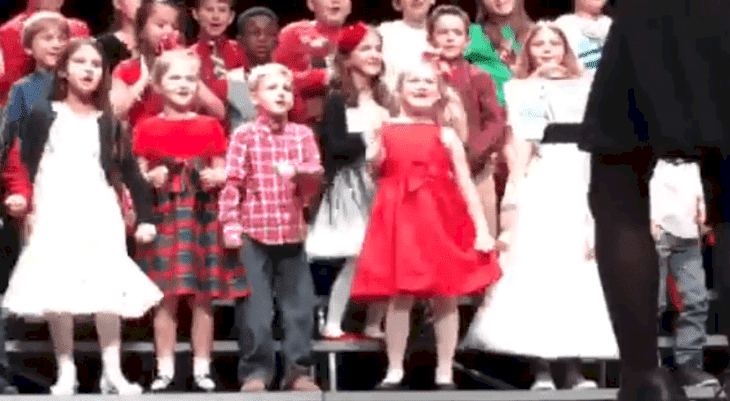 The audience was amused and enchanted by the girl's antics, and they cheered and laughed in delight as Lucy kept going and going, never once faltering in energy as she outshined the rest of the kids on stage with ease.
"This is my Daughter at her school Christmas concert. She brought the house down. See if you can guess which one she is," Kelly wrote in her Facebook post.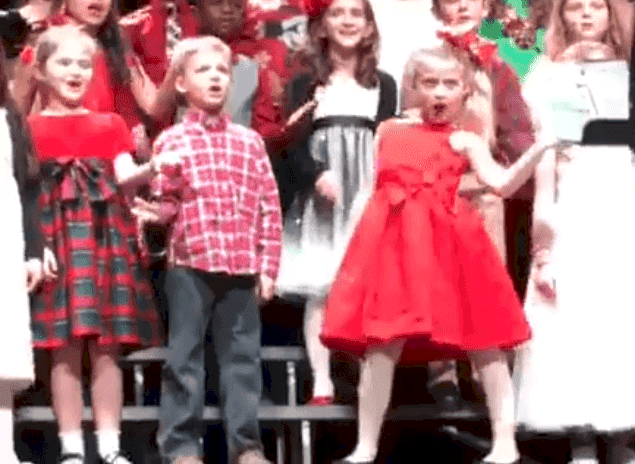 "I really like being on stage," Lucy told CBS2. "I wanna be famous." And her dreams really did come true, as she got thousands of comments of people from all over the world encouraging her to pursue a career in the dramatic arts because she has the potential to be a Broadway star one day.
Kelly added that Lucy's used to stealing the show on the stage, but since they were new to the school, she as afraid about how the rest of the parents and teachers were going to react to her daughter outshining her classmates.
Lucy stole the hearts of everyone present at the event, not to mention all the fans she earned thanks to her mother's video.
Hopefully, one day Lucy will be able to show off her talent on a real Broadway stage.
ANOTHER STAR ON THE MAKING 
Like Lucy, there are many other kids out there ready to make all head turns with their spontaneity and good-natured dance moves. 
The same happened with a little girl that was graduating from kindergarten and while waiting to get her diploma, started to dance to Justin Timberlake's "Can't Stop the Feeling" in her graduation robe, earning laughs and cheers from the audience.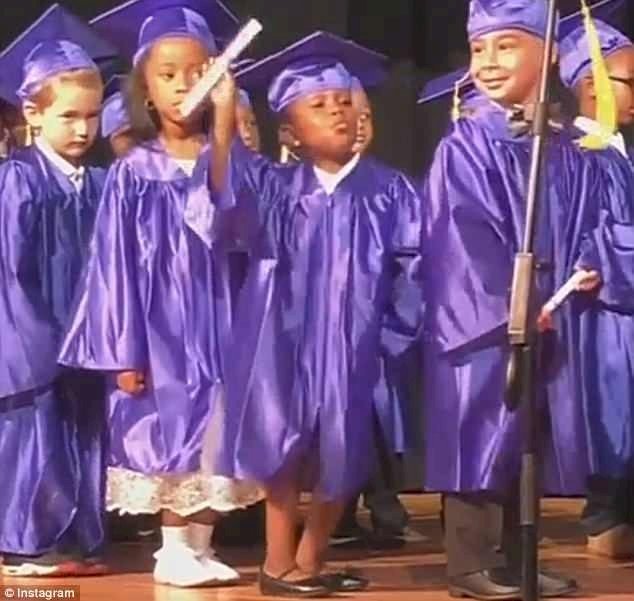 Malcolm Toby., the father of the 5-year-old, told ABC that little Aubrey was bored while waiting in line that she decided to entertain her self by dancing.
He knew Aubrey liked the attention and had an outgoing nature but she still surprised him.
"Utter disbelief. I wasn't prepared for it at all. Like I said, I know my child. She loves the attention, she loves just playing and things like that. But when she started walking off and the spin happened — I wasn't expecting that at all."