Ellen DeGeneres Once Stunned Jennifer Lopez by Wearing a Replica of Her Legendary Green Gown
The talk show host, Ellen DeGeneres, is known for often going above and beyond for both the famous and the ordinary folks, and she often finds funny ways to do so.
In September 2017, Ellen DeGeneres made an appearance at a Jennifer Lopez concert in Las Vegas. But she didn't just show up and watch from the crowd. Instead, she had devised a plan to become the singer's double so that she could take the stage in Lopez's place. 
Naturally, DeGeneres' plan led to hilarious results, with her outfit of choice garnering particular interest as it was vastly different from what she would normally wear.
Read more on our Twitter account, @amomama_usa.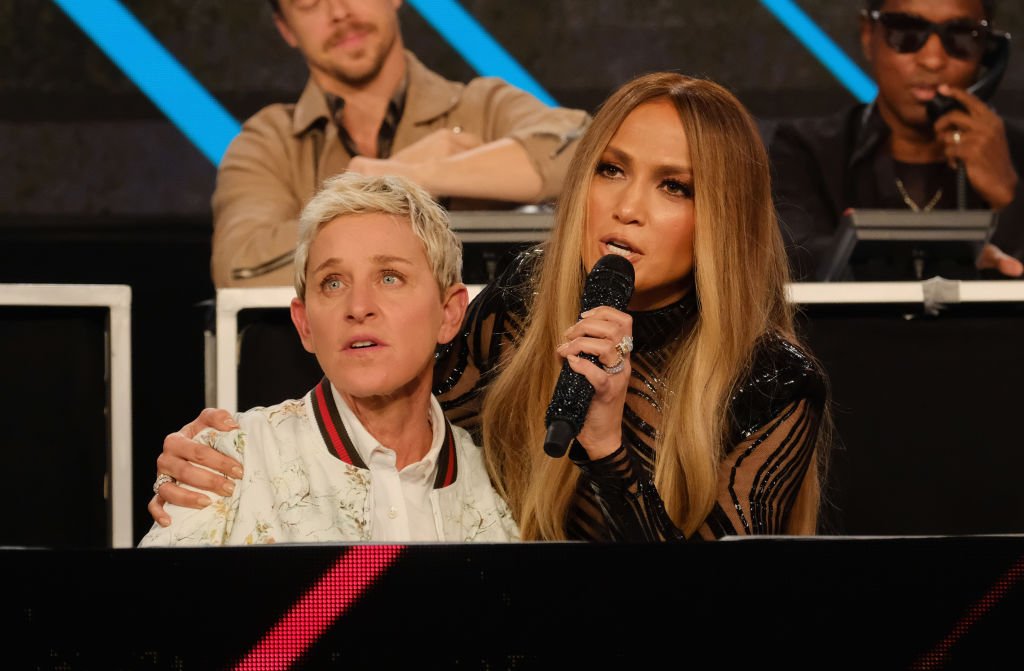 ELLEN AND THE REPLICA DRESS
Lopez has always been known for her daring and revealing outfits, from red carpet appearances to hot dates with her ex-beau A-Rod. So, in order to imitate Lopez, DeGeneres would have to dress like Lopez. 
The tomboyish DeGeneres, who's usually in a pantsuit, raised eyebrows when she walked in wearing a replica of Lopez's famous green Versace silk chiffon dress she once wore on the red carpet.
DeGeneres had hoped somehow that this seductive number would be enough to fool the audience just in case she needed to be Lopez's understudy should she fall ill.
JENNIFER LOPEZ'S DRESS
Lopez's gown had made the headlines during the 2000 Grammys. The beautiful dark emerald green gown designed by Versace was crafted from silk-chiffon. 
And there she was—DeGeneres showed up wearing a rip-away replica of the dress that came with built-in cleavage and even skin-colored mesh!
Between hysterical bursts of laughter, Lopez managed to explain that as much as she might want to, letting DeGeneres replace her would be weird as it was her concert and people would notice, even if DeGeneres could sing.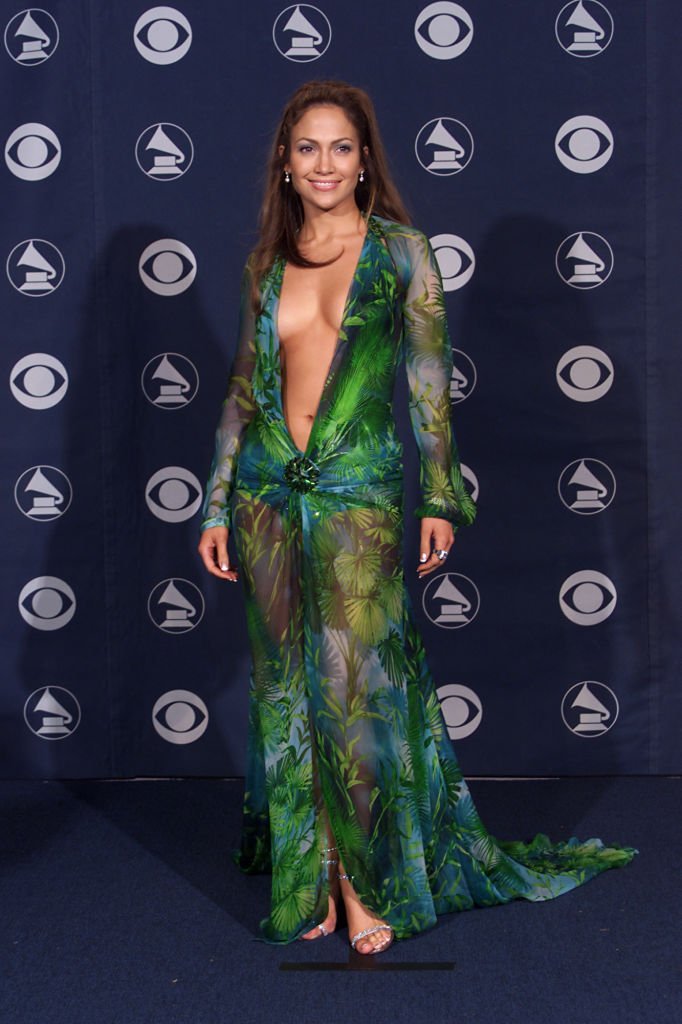 DeGeneres quickly made use of the velcro feature and took off her J-Lo dress, and she looked much more like herself in a pair of black pants and a plain cut black T-shirt. She later took to Planet Hollywood's AXIS stage to deliver the introduction to Lopez's performance.
Ellen DeGeneres quipped that she wouldn't be filling in for Jennifer at the concert before allowing the singer to take the stage. Lopez bowled the audience over with her performances as usual.
But she didn't forget to have DeGeneres involved in her performance. During the concert, she called out to the talk show host in the crowd and tossed a classy silver-embossed New York Yankees cap towards her.
J-LO AND ELLEN'S RELATIONSHIP
Ellen DeGeneres may have many celebrity friends, but the friendship between her and Jennifer Lopez is real and not staged for the cameras.
Besides having invited Lopez to her show many times during the lockdown, they also had an interview via video call where they talked about various topics, from life during the lockdown to Lopez's relationship with Rodriguez, who's now her ex.
After Lopez's engagement with Rodriguez, DeGeneres offered to be Lopez's Maid Of Honor—that should tell you how close they are. Unfortunately, DeGeneres will just have to wait as Lopez and Rodriguez called off their engagement.
J-LO'S RELATIONSHIPS
The singer and actress, who is turning 52 on July 24, 2021, has had a busy love life. Her first marriage was to Ojani Noa from 1997 to 1998, then Cris Judd from 2001 to 2003, and Marc Anthony—with whom she shares twins Max and Emme—between 2004 and 2014. 
Lopez was also engaged to Ben Affleck from 2002 to 2004 and got engaged to Alex Rodriguez in 2019. In April 2021, Lopez and Rodriguez announced that they had called off their engagement. According to their joint statement, they said:
"We have realized we are better as friends and look forward to remaining so."
17 years after their separation in 2004, Ben Affleck and Jennifer Lopez are back together! In May 2021, as their fans call them, Bennifer spent a week-long vacation in Montana, and sources close to her say she's happy.
According to several reports, Affleck and Lopez have been spending a lot of time together. Besides that, their families seem to be getting along very well. Despite all they've been through, they still support and are very much in love with each other.