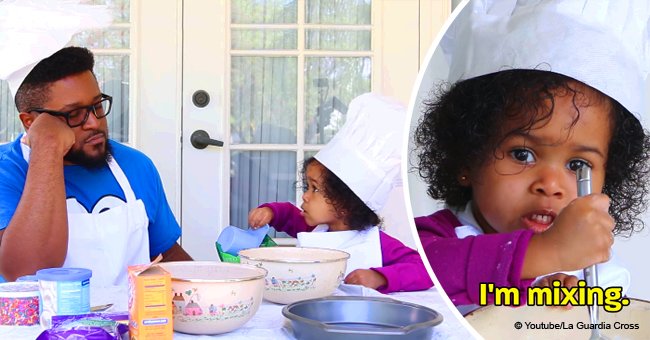 Persistent father hilariously tries to bake a cake with his daughter in viral video
A hilarious clip of a father engaging in some baking time with his two-year-old may make all fathers rethink the task. Unless they're up for a different kind of entertainment.
Vlogger La Guardia Cross should have probably thought twice about choosing baking as a means to bond with his 2-year-old daughter. Not only was it anything he imagined it to be, but it was also quite a handful. Luckily for many, though, the video of their bake-a-cake day was hilarious and one good thing came out of it – people had a good laugh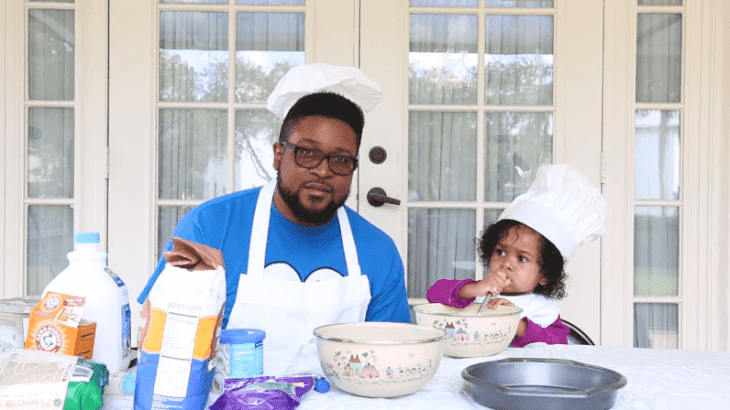 Source: YouTube / LaGuardia Cross
THE DOWNSIDE OF BAKING WITH A TODDLER
It seemed like father and daughter were off to a good start with their ingredients laid out and both geared up in white aprons and a baker's hat. However, as they began their task, Cross appeared to be falling asleep as he waited for his little girl to measure a cup of flour.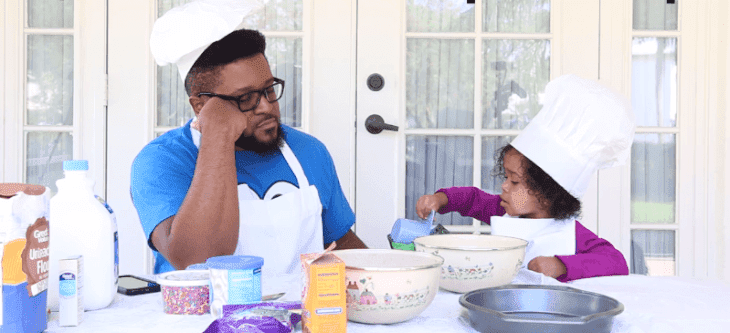 Source; YouTube / LaGuardia Cross
His patience continued to wane when the 2-year-old took a pinch of butter when her father told her to get half a cup. At one point, he keeps his daughter from eating the banana that was meant to be used for their cake.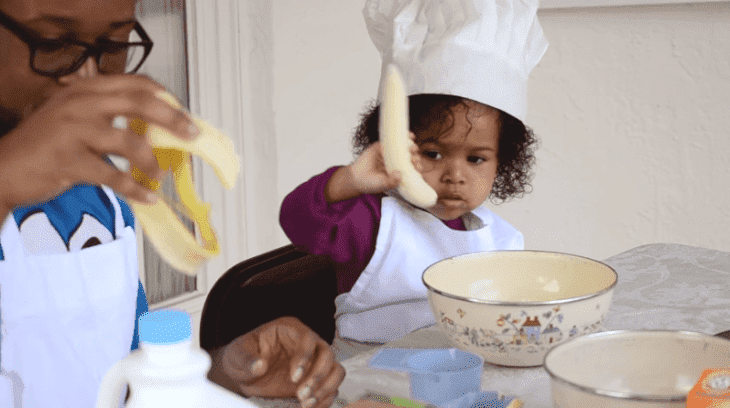 Source: YouTube / LaGuardia Cross
From spilling the vanilla to taking forever to mix the batter, Cross was becoming more and more concerned that their project was going to be a total failure. Luckily, when his daughter sampled the finished product, she said it was good.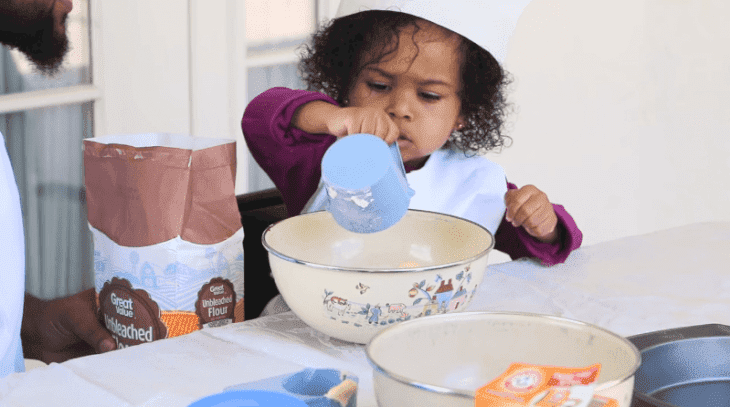 Source: YouTube / LaGuardia Cross
THE UPSIDE
The clip which went viral may have shed light on the pitfalls of baking with a two-year-old but it succeeded in one thing – providing people with a dose of laughter. Cross's apparent boredom vis-a-vis anxiety matched with his daughter's questions and funny comments made for one entertaining vlog below.
ANOTHER UNUSUAL FATHER-DAUGHTER BONDING ACTIVITY
Meanwhile, another father-daughter duo became a source of entertainment when they shared a video of how they choose to bond - through rap. 10-year-old Kayliyah and her father, Ricky Weems wanted everyone to know how cool it is to be "kickin' it with my daddy" so they rapped about their relationship. Kayliyah rapped the lyrics as her father (who's not seen on the video) provided the sound effects and occasional vocal inputs from the background. The result was a viral meltdown with over 16,000,000 views to date. Talk about a father-daughter moment!
Please fill in your e-mail so we can share with you our top stories!