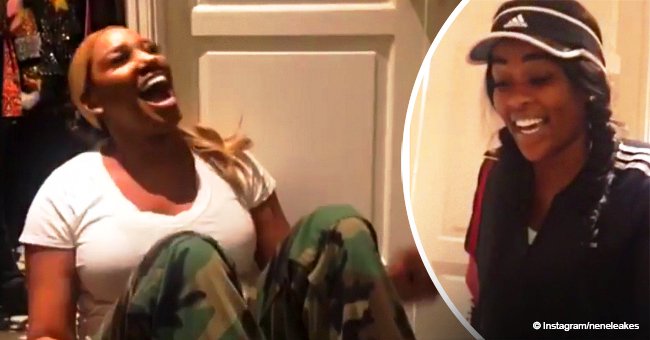 NeNe Leakes shrieks after friend gifts her Gucci for her birthday (video)

Reality star NeNe Leakes took to Instagram to share a slideshow showing her reaction to the gifts that one of her friends gave her before her 51st birthday.
In the clips, which contains expletive words, the lady appeared sitting on the floor while explaining that Shun Love Anderson surprised her in the hotel she was staying with a birthday present. NeNe was genuinely excited about the Gucci bag placed in front of her.
Before opening it, Shun and the rest of the people sang "Happy Birthday" to the reality star, and then it was time for her to unbox her present. NeNe got a Gucci book and a throw blanket with the Gucci logo all over it.
While the gift was both original and practical, the best aspect of the clip was NeNe's reaction. After screaming and showing her enthusiasm, she put the throw blanket on as if it was a sort of coat or cape, hugged Shun, and modeled her way through the hotel room.
PEOPLE'S REACTION
As soon as she uploaded that slideshow, her followers took to the comment section to share their thoughts. Most of them wished her a happy birthday, while others praised her reaction.
"Ya see, that's how to receive and appreciate a gift from a friend happy birthday [sic]," wrote one user.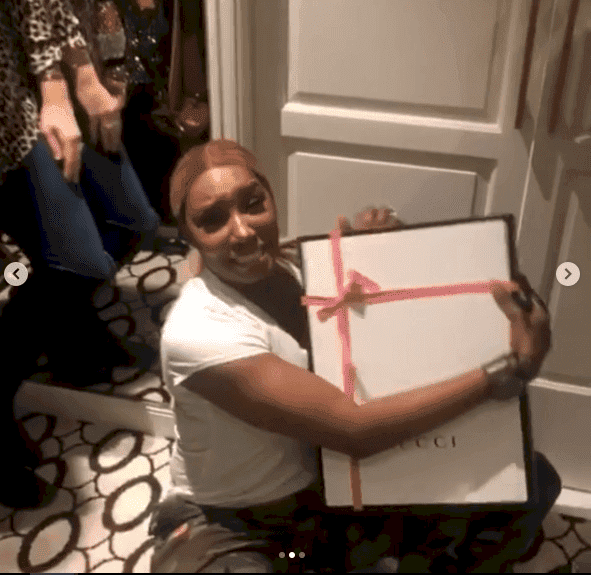 Source: Instagram/NeNe Leakes
"When you really know that the person loves your gift NeNe that look is priceless and the walk is fierce," added another one.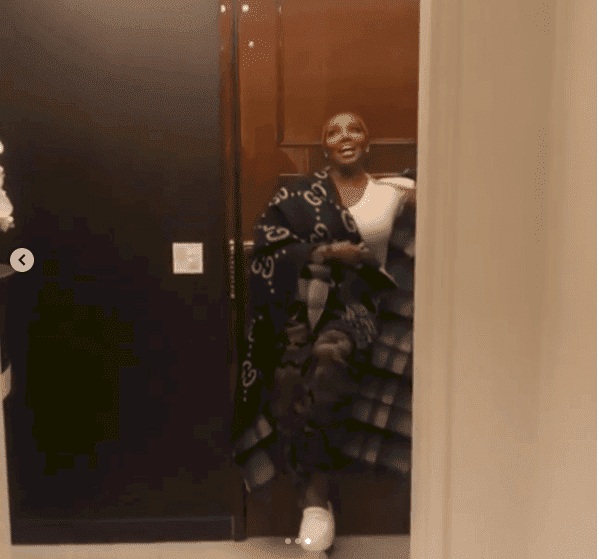 Source: Instagram/NeNe Leakes
"HAPPY BIRTHDAY BOO!!!! AYYYYEEEEEEEEE!!!!! I pray God bless you with many more to come!" pointed out a third follower.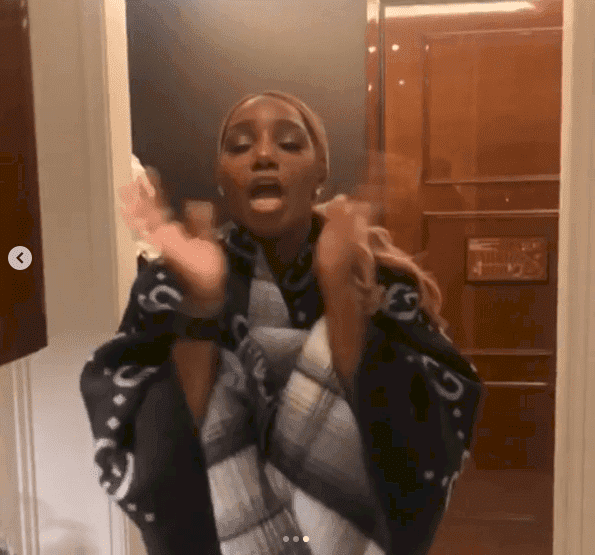 Source: Instagram/NeNe Leakes
NENE'S EARLY CELEBRATION
It is not the first time that NeNe made headlines on her 51st birthday. Even though she was born on December 13, she has been getting a couple of surprises ahead of the actual birthday. Marlo Hampton, the fashion guru personality from "Real Housewives of Atlanta," surprised NeNe with an early celebration.
In the video, the reality star was presented with a fancy looking cake with four burning candles attached to the plate. NeNe's friends began singing happy birthday, and a bashful NeNe tried to hide behind her hands.
She leaned forward towards the cake and quickly sit straight up, exclaiming that her wig almost caught fire. NeNe and the rest of the girls cracked a laugh, and the clip ended soon after that.
Please fill in your e-mail so we can share with you our top stories!