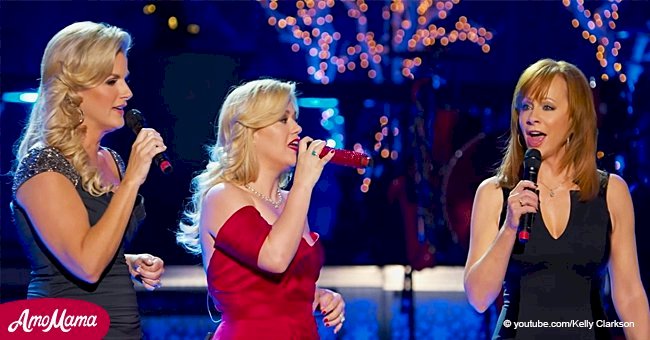 Trisha, Kelly, and Reba once sang together and their performance still charms fans
It's been half a decade since the trio of American music superstars; Kelly Clarkson, Trisha Yearwood and Reba McEntire pulled off an awe-inspiring performance that raised more than $400,000 for Nashville charities. However, many still have goosebumps each time they remember that day or come across a video of it, shown below.
Kelly Clarkson is one of America's finest singer and songwriter. She rose to fame in 2002 after emerging the winner of the first season of the popular television series, American Idol. The Grammy award-winner continues to put out chart-topping songs yearly.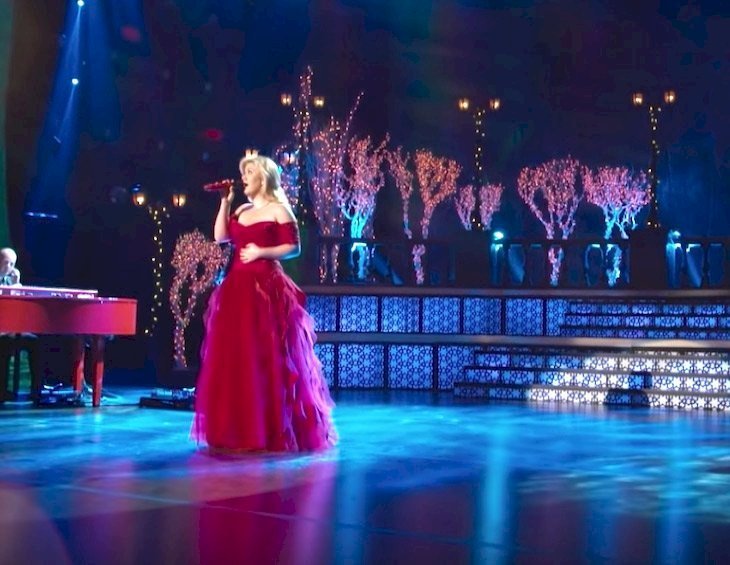 YouTube/Kelly Clarkson
Follow us on our Twitter account @amomama_usa to learn more.
Inspired by the holiday classic, Miracle on 34th Street, Kelly was sitting in traffic when the idea for "Miracle on Broadway" was born. Indeed, smart ideas can come from anywhere at anytime!
5 years later, and the performance still charms fans. The audience favourite was a rendition of "Silent Night" which gave everyone goosebumps. Kelly's voice mixed so beautifully with Trisha and Reba's. It was perfect! They performed other Christmas classics such as; "All I want for Christmas is You" and "Feliz Navidad."
Kelly brought iconic artists from different genres and backgrounds such as; Blake Shelton, Whoopi Goldberg, Late Robin Williams, Jay Leno, Danica Patrick, and Jai Rodriguez to perform an holiday song. Each act was accompanied by a full band.
The two-hour extravaganza at Music City's Bridgestone Arena was televised and brought in million of viewers on NBC. Oh, and you guessed right, it was a sold out event!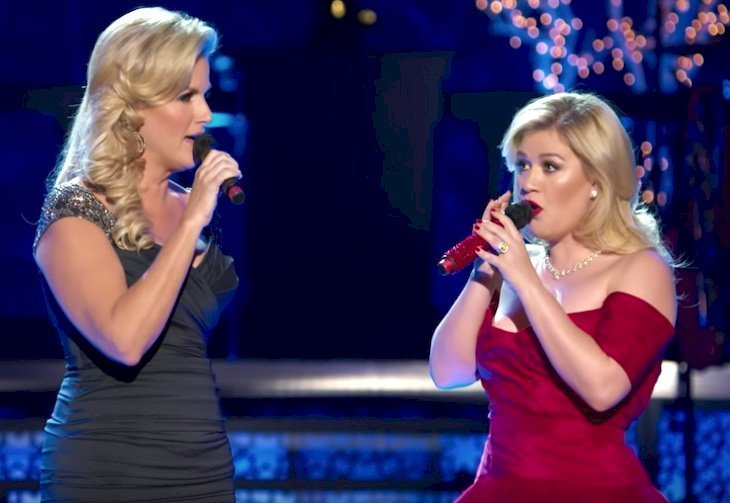 YouTube/Kelly Clarkson
The beautiful trio was decked in an almost Lawrence Welk style, with lampposts and "snow" falling on the audience.
At the end of the event, Reba told The Boot that singing alongside Kelly and Trisha was a dream come true.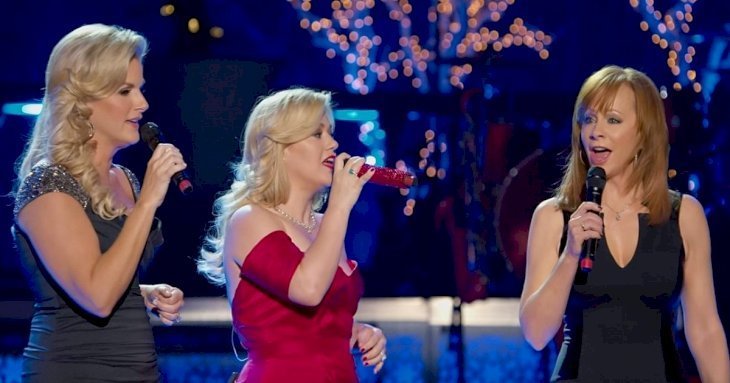 YouTube/Kelly Clarkson
Reba McEntire and Kelly Clarkson's connection runs deeper than performing a duet at Nashville. The beautiful country stars are family! Kelly is Reba's daughter-in-law. Reba got married to Narvel Blackstock in 1989, making her the step mother to his children; Shawna, Chassidy and Brandon Blackstock. Fast-forward to 2013, Brandon and Kelly got married.
Their first performance together was in 2007, when they teamed up for a duet version of Kelly's hit "Because of You." They have always been a big fan of each other's music and it was a delight to have them on stage at Nashville.
What a small world!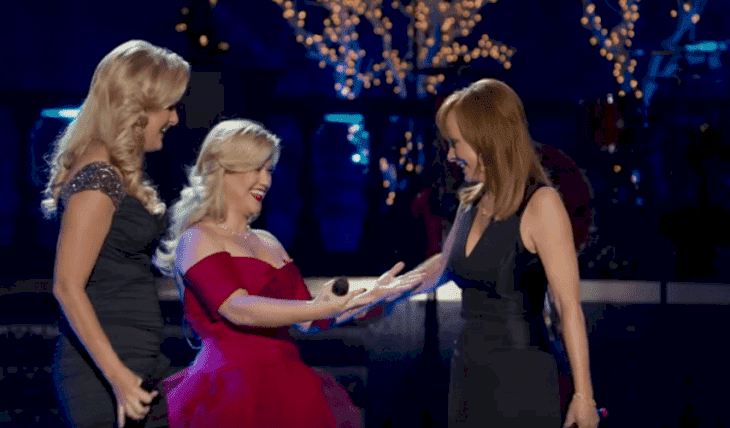 YouTube/Kelly Clarkson
In 2013, Christmas came early in Nashville as Kelly Clarkson serenaded the audience with beautiful Christmas classics. Here is to hoping there is a second edition. Our fingers are crossed. In the meantime, here is another performance of Kelly Clarkson's you can enjoy.
Please fill in your e-mail so we can share with you our top stories!