First video of pregnant Meghan Markle feeling royal baby actively kicking in her belly
Celebrity pregnancies almost always take place in the media spotlight. The same goes for royal pregnancies. The latest media obsession is Meghan Markle's pregnancy.
Duchess Meghan recently attended the British Fashion Awards at Royal Albert Hall wearing a stunning floor length black gown.
At the ceremony, she honored Givenchy, who designed her wedding dress, as the   British Womenswear Designer of the Year.
Read more on our Twitter @amomama_usa.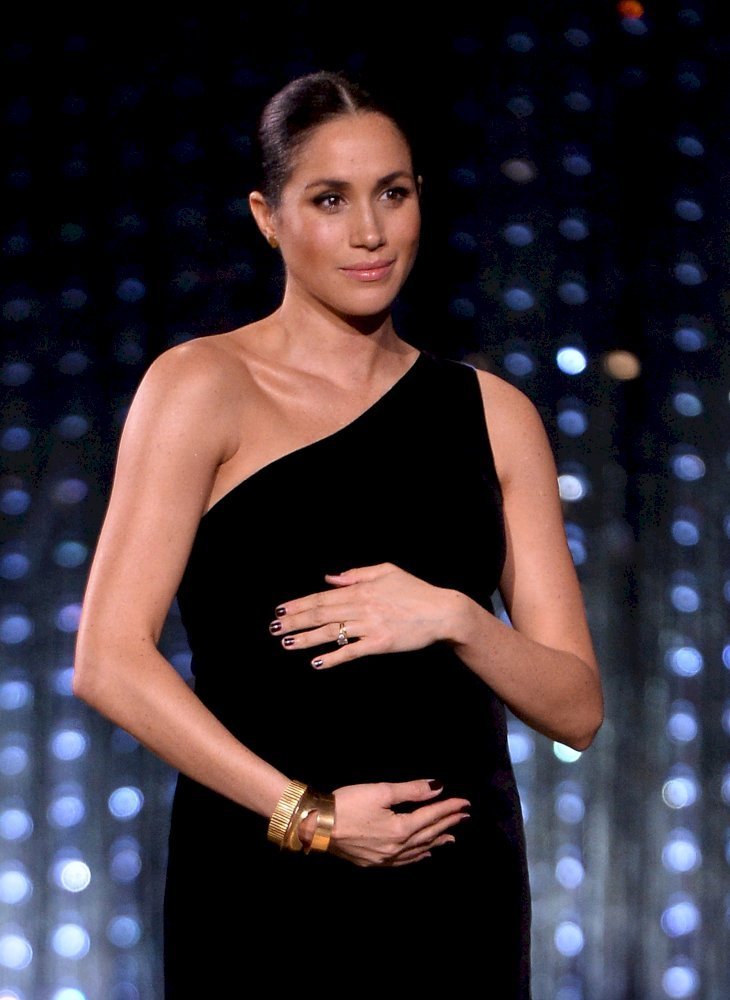 ALIVE AND KICKING
The Duke and Duchess of Sussex are expecting their first child in Spring next year. The pregnancy follows their wedding earlier this year.
Many viewers noticed that the 37-year-old Duchess cradled her baby bump for most of the ceremony. This has led them to believe that her baby was kicking at the time.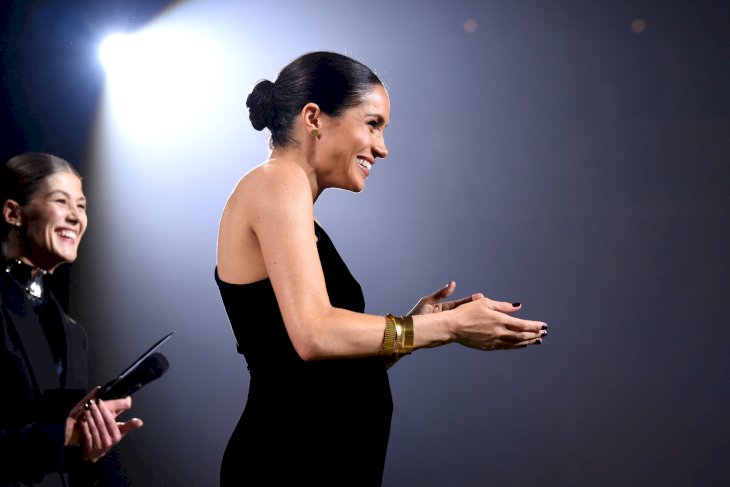 The speculation went further with people assuming that it may have been the first time the unborn child has kicked, which is why Meghan did not want to let go.
One of Meghan's fans commented:
"Either way I'm so happy for them. Side note all babies should feel this loved because clearly this baby is so loved already."
NEGATIVE COMMENTS
Not everyone was excited and happy to see Meghan holding her baby bump. The Duchess received many negative comments about it, primarily via Twitter.
There were two main arguments made by her critics. Firstly they saw her actions as a way of bragging about being pregnant and looking for attention.
Secondly, there were those who said that she should let go of her bump as there is no possibility of it falling off
SECRET APPEARANCE
Meghan's presence at the British Fashion Awards was unexpected and came as a surprise to many. Even the designer for Givenchy, Clare Waight Keller, did not think she would be there.
Clare knew that the Duchess was going to an event, as she had to design a dress for her, but did not know where she was going. Meghan surprised her by walking on stage in one of her designs.