Glimpse inside the Life of Barry Weiss from 'Storage Wars' after Leaving the Show
Barry is a wealthy man who loves antiques: an eccentric guy in his seventies who rides a motorcycle and whose charismatic and extravagant personality made him one of the most popular characters in the reality show "Storage Wars." 
If you've ever seen the reality show "Storage Wars," you'll surely remember Barry Weiss—one of the most charismatic and eccentric buyers on the show.
But what did this collector do with all the antiques he got from random storage containers? And where did he go after saying goodbye to the show?
BARRY AND HIS HOBBY
For Barry, buying things is a hobby, but one in which he's an expert. His range of knowledge ranges from classic cars to relics of war and everything in between. Sadly, the famous collector has been staying away from television for a while after the fourth season of "Storage Wars."
However, throughout "Barry'd Treasure," the next reality show he worked on, the collector/adventurer met new people and used his special sense of humor in each of his searches.
BARRY'S DISAPPEARANCE FROM SOCIAL MEDIA
In "Barry'd Treasures," Weiss shared with the audience his collectibles, his special way of negotiating, and a full list of things to do before he dies.
Then, he disappeared from social media, so rumors about his alleged death started to spread. Contrary to popular belief, Barry is alive and well, and he is enjoying his current life of retirement.
Being a grandfather, there are speculations that he might be spending more time with his family and his grandson. While he's not active on social media, he enjoys his life of travel. Also, he is the godfather of Jesse James, who was the host of the reality TV show "Jesse James Is a Dead Man" and was married to actress Sandra Bullock.
HOW BARRY STARTED HIS BUSINESS
Barry has been a collector since the age of 15, and buying cars has been one of his biggest hobbies. He used to have extraordinary ideas to beat his competitors. He didn't feel ashamed of the bizarre tactics he used to take advantage of his rivals, and that's why his show was quite entertaining.
He also worked with agricultural products in the state of California. He started working on this side project with Joey Weiss over 25 years ago. This business dealt with the import and export of fruits and vegetables. 
When he got tired of handling the business, he sold the company for a hefty amount, which is what he had been using to supplement his hobbies.
BARRY'S ACCIDENT
At 70, he's still full of energy and attached to the things he loves. As of late, Weiss has no projects on television; however, he admitted that it has always been his dream to do a motorsport show or to travel the world.
Unfortunately, in April 2019, the star had a nasty motorbike accident. Barry and his friend were riding bikes in the Los Feliz area of L.A. A car reportedly cut them off by pulling out of a parking space unexpectedly.
I've always known a lot about horsepower, but I found my giddy up in Montana. #barrydtreasure pic.twitter.com/RDFV7UdKk9

— Barry Weiss (@ItsBarryWeiss) April 2, 2014
Both tried to stop but slammed into the back of the car. Barry took the brunt of the impact, and sources close to the "Storage Wars" star revealed that he had to undergo multiple surgeries since the crash.
His back and femur both required surgery. Reports claimed that he could require more procedures in the future. Barry was placed in ICU and faced a long recovery. 
His friend took to Instagram to share an update about the accident. He wrote: "Not a good day at the office, a serious crash today while out riding with a friend. I got lucky, only a broken knee, elbow, and wrist. My friend is much worse and has serious chest and leg trauma. Please send your prays to Barry."
LIFE AFTER "STORAGE WARS"
After he left "Storage Wars," Barry Weiss returned with "Barry'd Treasure" and revealed that he had no plans to return to "Storage Wars."
Fans had always wondered why he left the show after only four seasons. For Barry, it was a strategic move. He wanted to leave while he was still at the top of his game, which is exactly what he did.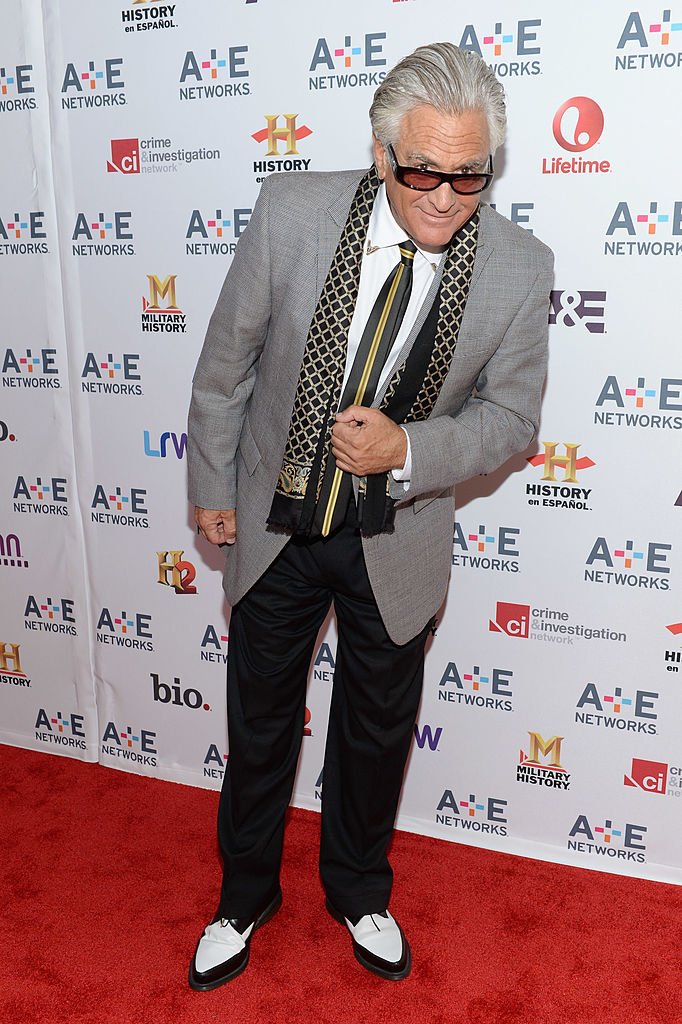 Even after the bike crash and him out of the hospital, Barry did not stop working. He is currently the official spokesperson and brand ambassador for Sherwood Valley Casino in California.
He was also spotted on the set of season 13 of "Storage Wars," but there has been no word about his return. The season premiered on April 20, 2021, and has shown ten episodes so far.