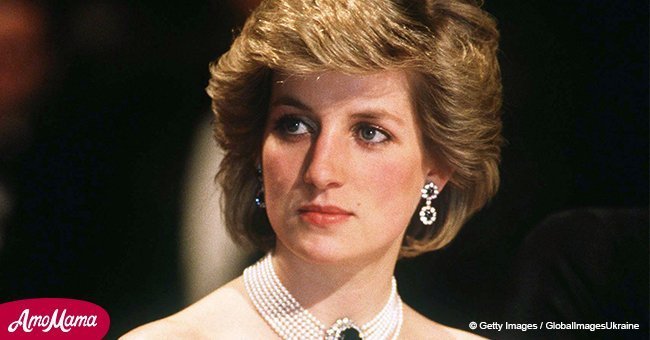 Princess Diana's last words were revealed two decades after her death
It has been over 20 years since Princess Diana died on the streets of the French capital but an astonishing report from a London tabloid has focused on Diana's final moments.
Princess Diana's last words have been revealed. After being pursued by paparazzi through the streets of Paris, Diana was killed in a car accident more than 20 years ago.
Two decades later, her children are grown up, and her legacy continues to flourish.
Read more on our Twitter account @amomama_usa.
There are discussions on Diana's outstanding achievements and accomplishments during her short life. There are also some unanswered questions regarding her shocking death.
Xavier Gourmelon is a retired Paris firefighter who was one of the first to arrive at the scene of Diana's deadly crash inside the Pont de l'Alma tunnel in August of 1997.
Gourmelon said that he felt it would be inappropriate to discuss his memories of the accident while still in service. Recently retired, the former firefighter decided to go public with details known to him about Diana's death.
He said they were very close to the place, and it took less than three minutes for them to reach the accident spot. He claimed he was aware of the final words uttered by the Princess.
Gourmelon and his ten-man team were not aware that one of the victims they were trying to help was the then world's most famous woman. According to Gourmelon, the car was a complete mess, and the team dealt with it like any other road accident.
The first thing that they do in such an emergency is to check who needs help. Unaware that it was Princess Diana on the floor in the back of the car, he found her moving very slowly and still alive, and related their brief conversation to The Sun.
"I held her hand and told her to be calm and keep still, I said I was there to help and reassured her. She said, 'My God, what's happened?'"
Gourmelon initially felt that she had merely a slight injury to her right shoulder, but just after she spoke, she lost consciousness and stopped breathing. Gourmelon, being trained in CPR, massaged her heart for a few seconds until she started breathing.
When they took her away in the ambulance, she was still alive. However, Gourmelon discovered that she later died in hospital. He and his team were stunned by the news as they believed that she would recover.
He later realized that there were serious internal injuries that eventually caused her death. The entire episode remains etched in his memory, never to be forgotten, he said, "The whole episode is still very much in my mind [...] And the memory of that night will stay with me forever."
Please fill in your e-mail so we can share with you our top stories!