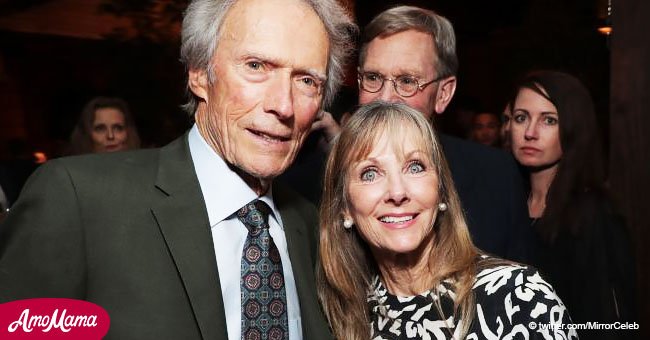 Story of Clint Eastwood's first meeting with secret daughter 34 years after her birth was revealed
Clint Eastwood is a very well known public figure, but not many people are aware that he has a daughter that was initially put up for adoption.
Laurie Murray first discovered that she was connected to the famous Hollywood actor after hiring someone to help her find her real parents.
As reported by the Daily Mail, Murray was adopted by a couple in Seattle and was the result of a love affair between her mother, who is yet to be named, and Eastwood.
Follow us on our Twitter account @amomama_usa to learn more.
Murray's existence was first revealed by Patrick McGilligan, Eastwood's biographer, who found out that, at the time of her conception, the actor was already engaged to his first wife, Maggie Johnson.
The actor wasn't aware that Murray's mother was pregnant, so it was quite a surprise to learn that she was his daughter, a situation that celebrities are sometimes faced with.
NOT IN IT FOR THE MONEY
More often than not, someone claims to be the lovechild of a celebrity just to profit from their wealth, but that wasn't the case with Murray, who started looking for her biological parents around 30 years ago.
It is unclear how the 64-year-old managed to get in touch with her father, but Eastwood immediately welcomed her into the family and now they share more than their genes.
COMPENSATING FOR LOST TIME
The two developed a close bond and have a lot of fun together, especially at the Tacoma Country & Gold Club, where the golf lovers play together.
Despite her father's legendary status in Hollywood, Murray is a down-to-earth woman who enjoys her privacy, which is why she doesn't go around bragging about her family ties.
The two have been spotted together on numerous occasions, especially on movie premieres, where Eastwood's family shows the world how much they love and support him.
THE DEATH OF A FORMER LOVER
Unfortunately, despite all the bliss surrounding the actor, he recently learned that his ex-girlfriend, Sondra Locke, whom he dated for over 13 years, passed away at the age of 74.
Locke was a talented actress and director who was once nominated for an Academy Award for the movie "The Heart is a Lonely Hunter." She died from breast and bone cancer and was reportedly laid to rest at Pierce Brothers Westwood Village Memorial Park & Mortuary on Monday.
Please fill in your e-mail so we can share with you our top stories!