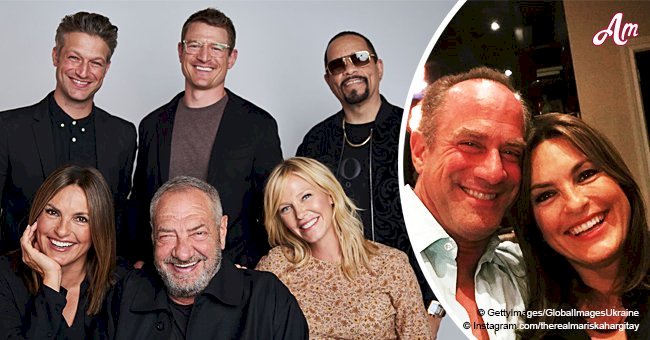 'Law & Order: SVU' alum Chris Meloni responds to fans about plans to return in the 20th season

Christopher Meloni has finally revealed his future plans. In the process, he shut down any possibility of his return to Law & Order: Special Victims Unit.
Actor Christopher Meloni left "Law & Order: SVU" after season 12. The move broke fans' hearts and many hoped he would eventually return to the show.
However, on Tuesday Meloni broke fans hearts again. He took part in a Q&A he answered some questions regarding his possible return to the NBC crime drama.
The Q&A was in celebration of the show's landmark 20th season. One fan asked the actor, "Do you have any plans to come back to [SVU] in honor of the 20th season? (Even if only for a few minutes at the end of an episode)."
To which Meloni gave a short but shattering response.
"I have zero plans for that," replied Meloni curtly.
Many fans reacted to the actor's comment. Some expressed their sadness and others revealed they miss his iconic character, Elliot Stabler.
"Imagine if you got paid every time someone asked this question..." said one commented.
Meloni replied to some of the comments with even shorter responses. When one fan tweeted to him, "Do you enjoy hurting me?"
He replied "No but perhaps the truth does."
"I would love to have Stabler back but it wouldn't work or be believable. The things Benson has been through since he left; well if he was going to come back into her life he would have done it by now. [Chris Meloni] has moved on and clearly so has Elliot. Sorry guys," another user concluded.
In 2017, Meloni said he would consider returning to the series and reprise his role of Elliot Stabler should the storyline work out. However, it is clear that the plan has changed since then.
Please fill in your e-mail so we can share with you our top stories!