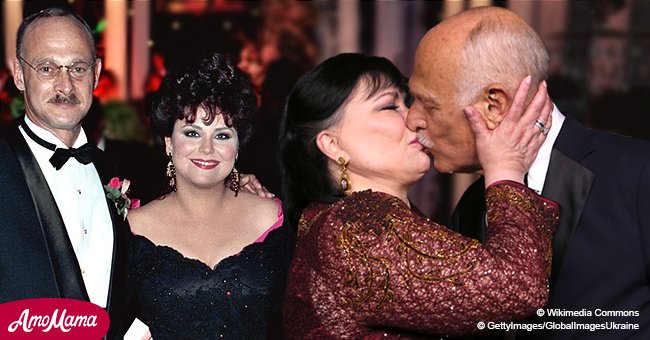 Inspiring story behind Delta Burke and Gerald McRaney's supportive 30-year marriage
American actress Delta Burke made a candid confession about her whirlwind romance with award-winning actor Gerald McRaney. The couple's marriage has remained stable for three decades.
Burke, 62, told People that McRaney, 71, asks her to marry him on their second date.
In 2017, the couple attended the Creative Arts Emmy Awards ceremony, where McRaney won the Primetime Emmy Award for Outstanding Guest Actor in a Drama Series for his portrayal of Dr. Nathan Katowski in the NBC series "This Is Us."
This was his first win although his career has spanned five decades. Follow us on our Twitter account, @amomama_usa, to learn more.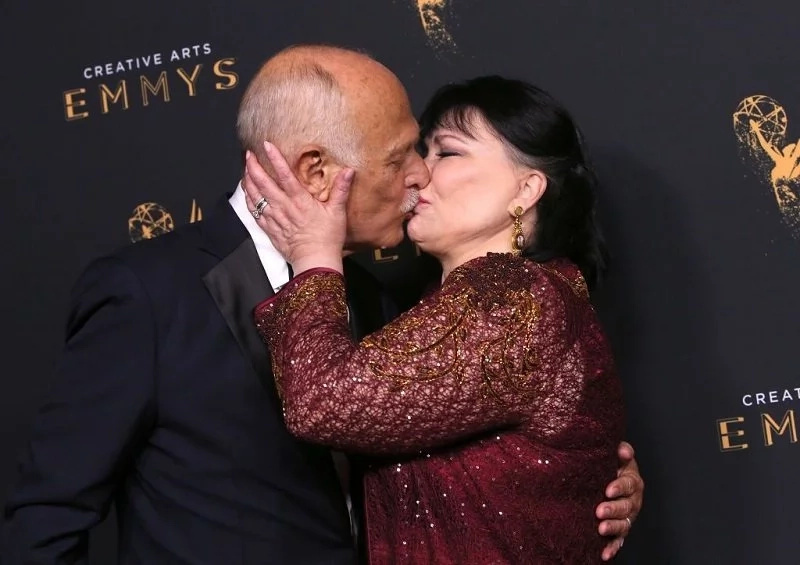 Source: Getty Images
Burke couldn't help but be emotional when McRaney's name was announced as the winner.
Speaking to reporters, the actress said she had been looking forward to the day her husband takes home an award for his acting.
She added she was happy that her husband has now received validation from Hollywood.
The Emmy Awards ceremony also served as a recreation of the couple's first date as they showed their fans how much they still love each other after being married for 28 years.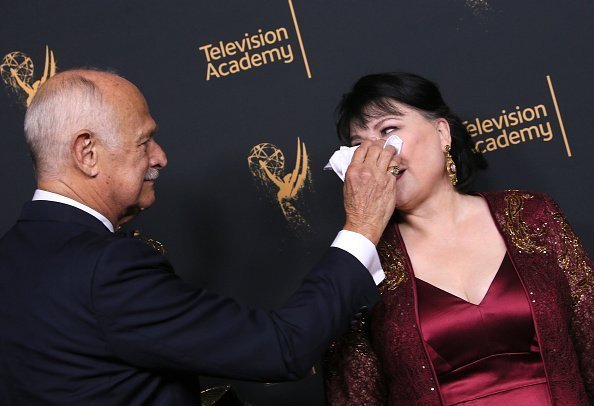 Source: Getty Images
McRaney had been married twice before meeting Burke in 1987 and tying the knot with her on May 28, 1989.
The pair met when she made a guest appearance on the series "Simon & Simon."
At the time, Burke was an up-and-coming actress in the 1980s and was known for her sitcom "Designing Women."
From the moment McRaney laid eyes on her, he knew that he wanted to marry the actress.
In 1987, they attended the Emmy Awards ceremony together. That was the moment McRaney realized that he had competition, and he wasn't about to lose.
McRaney promptly asked her out on a date as soon as possible.
"I wasn't going to let her get away," he told People. "I already had competition. There were people asking her out on dates, and I was going to move in right away."
Some of his friends warned him against dating a famous actress, but this did not stop him.
"They're the only people who understand this insanity. And she does. If I'm on location, and I don't call her until 2 o'clock in the morning, no big deal. She knows," he said.
McRaney proposed to her on their second date.
"He asked me to marry him on the second date, so we were pretty committed!" Burke told People.
Burke felt the same about McRaney's support. One of the most significant problems in her life has been her battle with gaining and losing weight, as a result of depression and diabetes.
Despite her fluctuating weight, McRaney kept her on the right track. He would remind her to take her of herself, and what she should eat to stay healthy. Her weight gain never bothered him.
McRaney was glad to be in a position to take care of Burke, and regularly gives her insulin shots.
Burke was grateful to her husband for providing her with a great support system and helping her recover from crises in her life.
The couple did a renewal of their vows once. According to McRaney, his wife wrote into the vows that they will embrace each other's insanity.
Please fill in your e-mail so we can share with you our top stories!