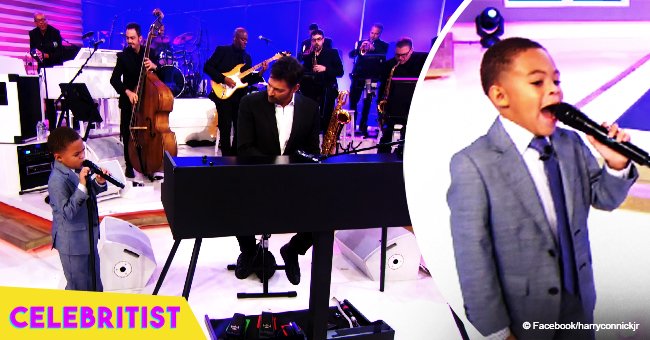 Pint-sized gospel singer still touches hearts with his powerful rendition of a classic church hymn
When it comes to praising and worshiping the Lord, age and size don't matter, and a 6-year-old singer proved that with his flawless rendition of a classic church hymn on Harry Connick Jr.'s show.
Caleb Serrano has been singing in church since he was 2, and four years later the boy with an infectious laugh has become a gospel sensation. He has appeared on several TV variety shows and is often seen leading worship with his grandfather on Sundays at Ebenezer Baptist Church in Greensboro, North Carolina.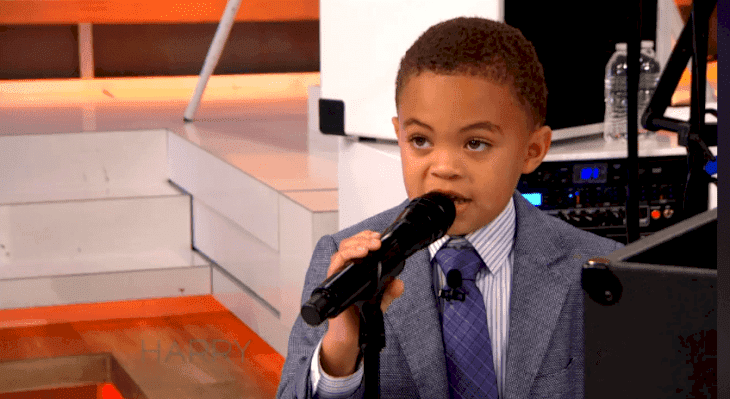 Source: Facebook/Harry Connick Jr.
His grandfather, whom he calls "Pawpaw" was the one who inspired him to sing and mentored him. But little Caleb makes sure to let the world that he owes his talent to God only and he will use it to carry his message across to people.
PERFORMANCE AT HARRY'S
The adorable but thoughtful boy has visited Harry Connick Jr.'s show several times, and while everytime he gets the audience on his feet and steals hearts left and right, one particular performance of the classic "Pass Me Not, O Gentle Savior" made him go viral once again.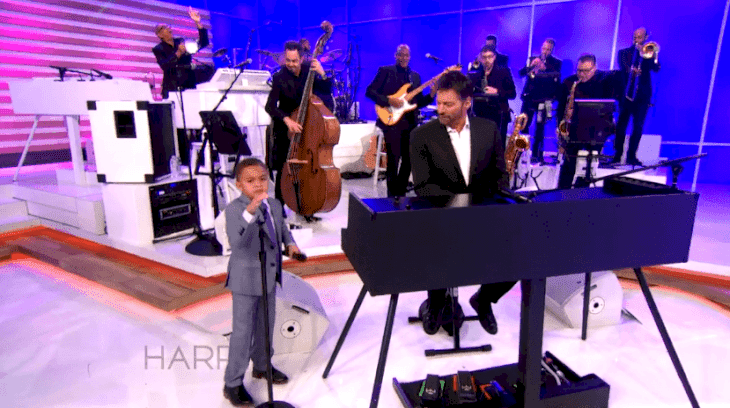 Source: Facebook/Harry Connick Jr.
With Connick on the piano and a band to support him, Caleb took the microphone and went to the center of the stage, showing no signs of nervousness and proving he is already a real pro when it comes to singing in front of the cameras.
He delivered the song with no effort, showing off his vocal skills and passion as he walked from one side of the set to the other while the audience sang along.
LITTLE BIG SHOTS
Caleb's fame drove him to be part of Steve Harvey's "Little Big Shots" twice. The first time he was 4, and the second time, on June 2018, he brought the house with an off-the-chart performance of the upbeat "It's Alright, it's okay."
On his interview with Harvey, Caleb made use of his charming personality by causing a ruckus when he asked for some water, inviting an audience member who had a bottle of water to the stage, for Steve's amazement. Caleb eventually got his water from a staff of the show, as he continued joking with Harvey.
The first grader then went into the audience to perform, jumping, dancing and never losing his energy as he encouraged the crowd to praise with him while Harvey watched in delight, amazed by the little boy's stage presence.
GIVING BACK TO THE COMMUNITY
While Caleb's grandfather is his mentor, the boy's parents were the first to realize he had an incredible talent.
When asked about his son's fame, Richard Serrano told The Carolina:
"Caleb… has always had these gifts and talents. [For] me and his mom it became a normalcy around the house. We weren't looking or aspiring for Caleb to be a gospel artist by no means, but it just kind of led that way."
The kid is not only getting love from his community, but he also gives back. Caleb and his parents have partnered with United Way to bring awareness to generational poverty in the city. They also helped deliver food after a Tornado hit their town in April 2018.
Caleb is surely making sure he uses his talent for good, and he has a bright future in the gospel industry.
Please fill in your e-mail so we can share with you our top stories!