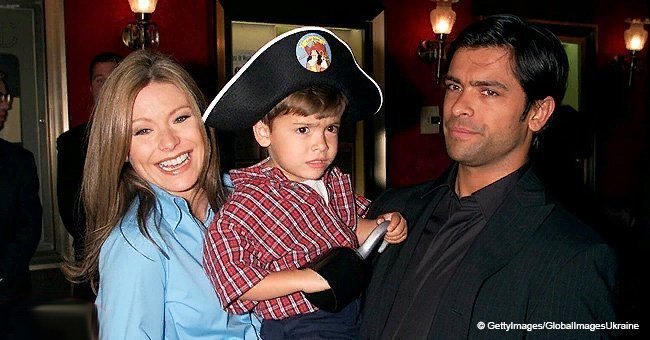 Remember Kelly Ripa's son? The boy is all grown up and looks like his dad
Although most people remember him as a mini Mark, he's not a baby anymore, and many people are noticing.
It's really hard to think about it, but Kelly Ripa and her husband Mark Consuelos' son, Joaquin, is already in high school.
Last year, Kelly Ripa took to Instagram to share a picture of the 15-year-old boy with his backpack in tow and all ready to start his first day of high school; since then, we have only seen him a couple of times but we can tell he's more handsome than ever.
Follow us on our Twitter account @amomama_usa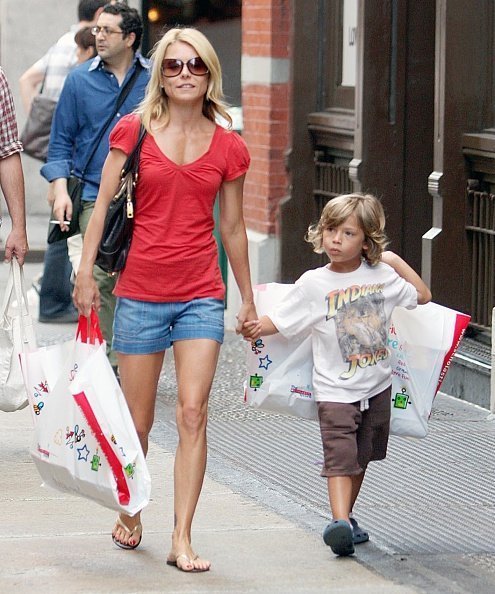 Source: Getty images
The American actress posted it to Instagram on Tuesday, September 5, 2017, as she wanted to share a photo of him on his first day.
According to Closer Weekly, Ripa's fans went crazy over how grown up and handsome the boy was, flooding the post with thousands of comments.
In less than a week or two, the picture gained over 103,000 likes and over 1,600 comments supporting the actress. The Live With Kelly and Ryan star captioned her son's photo:
'How is the newborn baby a freshman in high school???? HOW???'
Ripa, who tied the knot with Mark Consuelo in 1996, is also a parent to Joaquin's older siblings, 21-year-old Michael and 17-year-old Lola.
During an interview, the actress said she works hard to be a good mother. "Nowadays, parents are so careful and they're so good at parenting and I became that mom," she explained.
In the past, Ripa told a funny story about when her son brought a crazy inappropriate item to school by accident. The book, I Am A Pole (And So Can You!), is about a stripper pole authored by Stephen Colbert.
Joaquin brought the book back home and said his teacher wouldn't finish reading it out loud. "I'm not sure if you had read this first," the teacher told Ripa, claiming that it wasn't appropriate for nine-year-olds.
During The Late Show, she admitted that she will never forget the moment, claiming that it was still the greatest school memory she has with Joaquin.
Please fill in your e-mail so we can share with you our top stories!