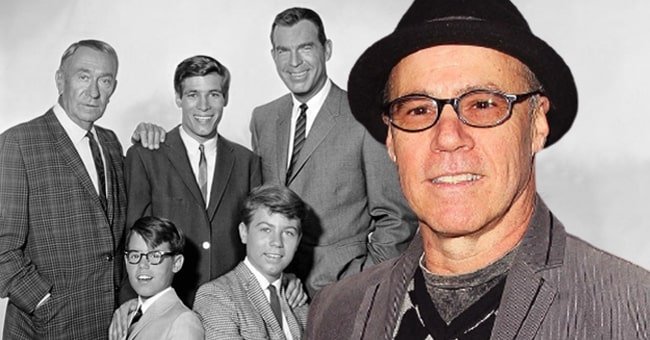 Getty Images
Meet Barry Livingston Who Played Ernie from 'My Three Sons' and Married Karen Huntsmen
Barry Livingston is one of the few celebrities who managed to successfully transition from an adorable child actor to a respected professional adult actor.
Barry Livingston was not even 10 years old when he first rose to fame after being cast as a regular on "The Adventures of Ozzie & Harriet" back in 1960.
His character was also named Barry, as with many of the other actors and their roles on the popular sitcom. The show was based on a radio show of the same name.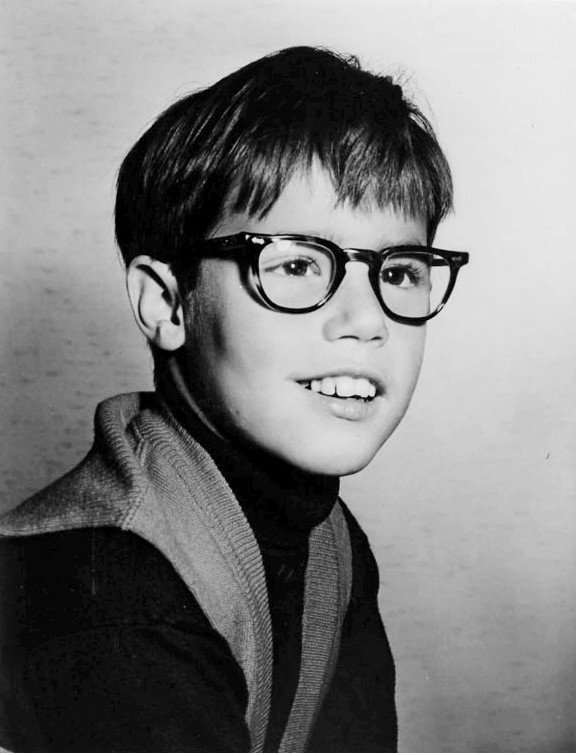 Publicity photo of Barry Livingston as Ernie from "My Three Sons" circa 1963 | Source: Wikimedia Commons
HIS TIME ON "MY THREE SONS"
Barry appeared on eight successful episodes from the hit sitcom. From there, he was added to the cast of another well-loved series, "My Three Sons."
His older brother, Stanley, was also part of the cast of "My Three Sons." He played the third of the "Three Sons," and his character was named Chip Douglas.
The younger Livingston, however, was not cast as Stanley's blood relative on the show. Instead, Barry was Ernie Thompson, a young child who was close to the family and eventually adopted by the Douglas clan.
Barry remained on the show until the end of the series in 1972. The same year, he appeared in "The Sandy Duncan Show" and later appeared in several TV series, including "Room 222," "Ironside," and "Thicker Than Water."
HIS CAREER AND ROMANTIC LIFE
When a long-running series ends, most child actors on the show take their final bow and leave the spotlight. Barry, on the other hand, continued working on the small screen.
Over the next few years, he made several appearances on popular series, including "The Streets of San Francisco," "Police Woman," "Simon & Simon," and "Hart to Hart." He also played a physician on "Doogie Howser, M.D." and on "Ally McBeal."
Throughout his career, he was cast in many guest roles, taking on the personas and jobs of a myriad of different characters, including a doctor, lawyer, teacher, and father.
Even though Barry has been keeping his romantic life private, it is known that he and Karen Huntsman got married in 1983, and they have two children together: Hailey and Spencer Livingston.
IN FATHER'S FOOTSTEPS
Both Spencer and Hailey walked in their father's footsteps and absorbed the limelight just as much as him. Spencer is widely acclaimed for "Girls Gone Gangsta," though he has fewer movies in his portfolio.
Like her brother, Hailey grew up absorbing film, music, and art from her star-studded family. She began pursuing acting, screenwriting, and open mic poetry in her early twenties.
NOT LIMITED TO ACTING
Acting aside, Hailey Livingston has other hobbies in her interest. Of all her accomplishments, one of her paintings was displayed in an exhibit titled "A prayer for Juarez" in 2010. Currently, one of her sculptures is exhibited at LA Valley College.
Hailey released her first music album, "CLAP BACK," in 2019, and is credited for producing, editing, and directing all the music videos for the project.
QUANTUM LEAP IN CAREER
Barry Livingston earned a quantum leap for his role as "Barry" on the 1960s sitcom, "The Adventures of Ozzie and Harriet." He had catapulted to fame with a handful of shows later and became a household name on "My Three Sons."
When "My Three Sons" aired its final episode in 1972, Barry signed several other shows, including "Ironside" (1973), "Thicker Than Water" (1973), and "Lucas Tanner" (1975).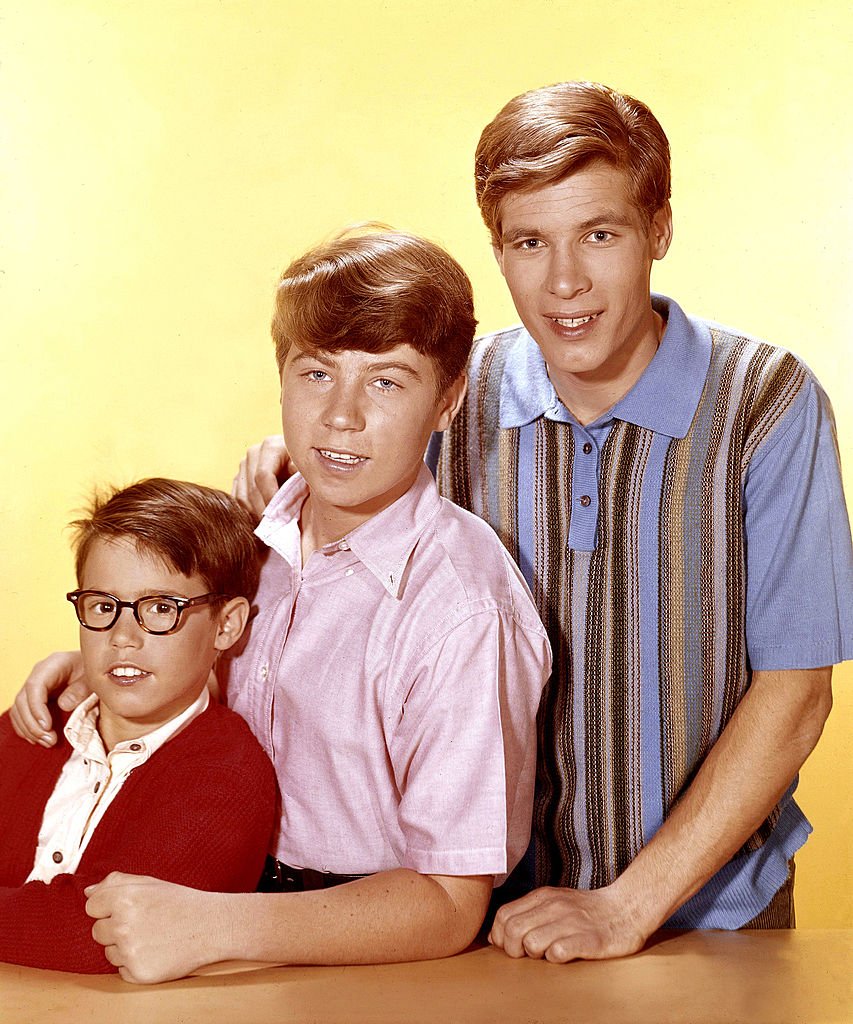 Fred MacMurray, Don Grady, Stanley Livingston & Barry Livingston in a promotional photo for "My Three Sons" | Source: Getty Images
TWO OSCAR NOMINATIONS
Interestingly, he had appeared in several other flicks, but one of them ended up being more special, thanks to the Oscar nominations! Barry was cast in two movies nominated for the Best Picture Oscar.
Though "The Social Network" (2010) was nominated for an Oscar win, "Argo" (2012) bagged the award, with Barry playing David Marmor in the Ben Affleck movie.
REAL-TO-REEL BROTHER
Barry played the adopted brother of his real-life sibling, Stanley Livingston, on "My Three Sons." The 1960s sitcom portrayed Barry as Stanley's younger brother Chip on the show.
Barry is the only cast member of "My Three Sons" to possess an active Screen Actors Guild Card.
Ernie, aka Barry's acting prowess, wasn't limited to merely sitcoms and dramatic flicks, some of which include "War Dogs" (2016) and "Jersey Boys" (2014).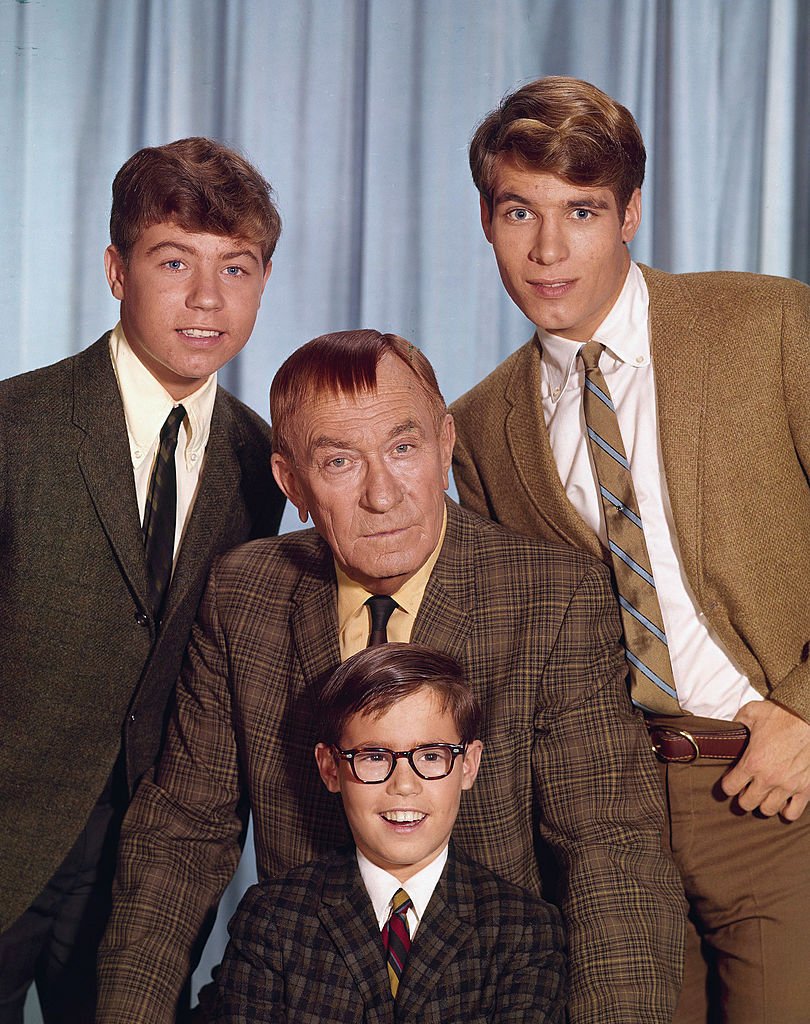 My Three Sons | "Misc." 1960-1972 Stanley Livingston, William Demarest, Barry Livingston, Don Grady | Source: Getty Images
HIS MOST RECENT ROLES
The most recent TV shows Barry worked on were "The Middle and Angie Tribeca," "Veronica Mars," and "The Rookie." In October 2017, Barry once again visited CBS, his former home, and appeared in "Me, Myself & I."
The show was about a man and his three phases in life, each played by John Larroquette from "Night Court," Bobby Moynihan from "Saturday Night Live," and one of the children from the horror film "It."
Barry's role was that of an older relative in one of the flashback scenes. On the other hand, in 2018, he appeared on one episode of the TV series "Bosch."
THE FIRST TIME HE GOT FIRED
During an interview, Barry revealed that the first time he got fired from a professional acting job was when he was only a child. He and his brother were cast to play the sons of Paul Newman's character in the 1958 film titled "Rally round the Flag, Boys!"
For one of the scenes, the Livingston boys were supposed to stare at the TV and ignore their on-screen father. However, it seemed that Barry's eyes couldn't stay focused on a point, so the scene had to be shot several times.
After a while, the director got very angry, and people from the cast even tried to draw Barry's attention with puppets, but his eyes kept moving. He left the studio in an ambulance as people didn't know what was wrong with his eyes.
Once at the hospital, doctors found that he had astigmatism and, from that point on, Barry has been wearing glasses. Unfortunately, the producers of "Rally round the Flag, Boys!" didn't like it as they had not imagined that character with glasses, so they fired him. Barry was about four years old.
Please fill in your e-mail so we can share with you our top stories!