Patrick Swayze's 'Friend' Once Claimed Actor Was Abused before His Death – inside His Final Moments
Actor, Patrick Swayze suffered through terrible days leading up to his death. There have since been other allegations about what he suffered through before his passing on September 14, 2009, after a long battle with pancreatic cancer.
Details have emerged that Patrick Swayze may have been mentally and physically abused by none other than his wife, Lisa Niemi. The shocking allegations were made by one of the actor's friends.
According to the friend, Swayze, who was 57 years old when he died, was banned from meeting his family and friends, including his mother, by Niemi. Reportedly, the actor, who shrunk to a meager 90 pounds as he fought for his life, was a prisoner in his own home.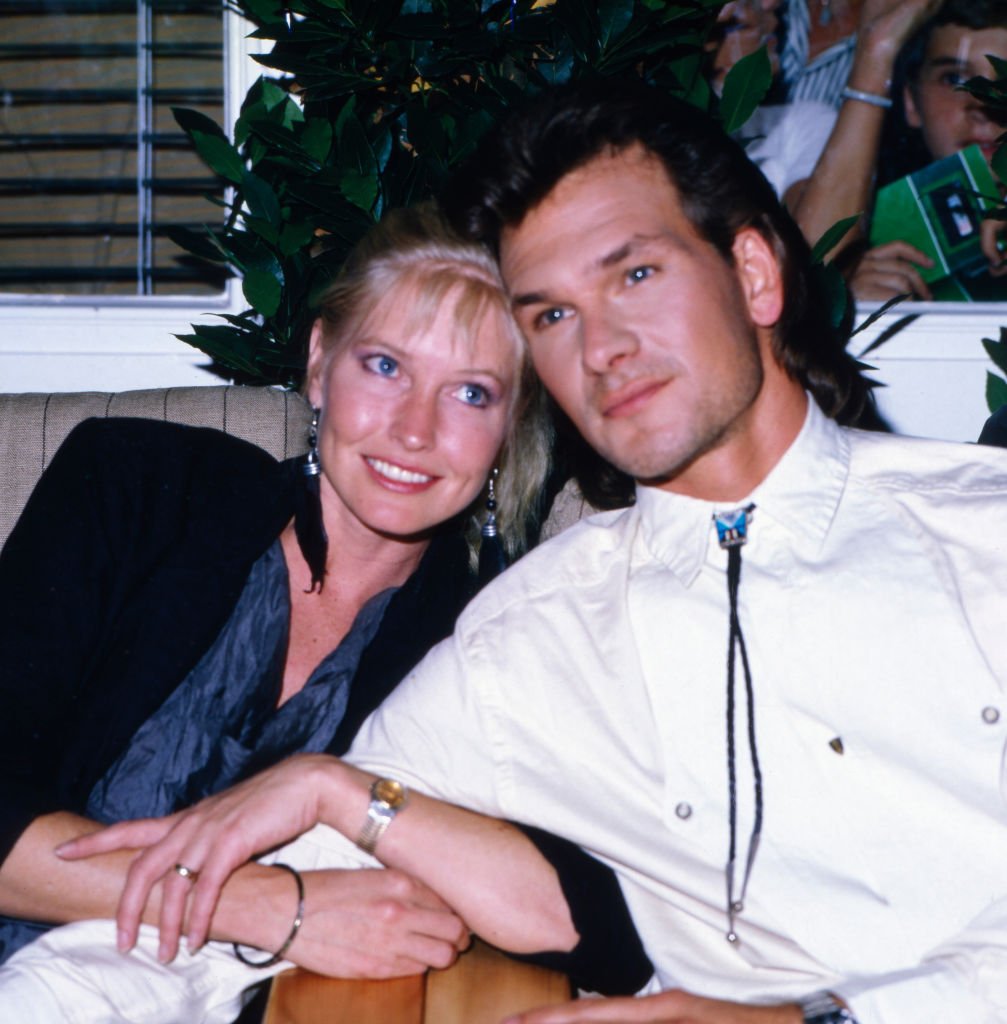 BITTER REVELATIONS 
Their marriage was a "serious love-hate" relationship. Further claims made against Niemi alleged that she had had several affairs with both men and women, The friend explained that Swayze loved her with all his heart: 
"She would beat on him and he would beat on the walls and furniture. They fought and I covered up a lot of that — they destroyed hotel rooms, cars, their house."
He added that she continued to hit him during his 21-month-long struggle with the disease, and as he got sicker, the actor became more defenseless.
However, he was adamant that Swayze never reciprocated with any abuse. He also said Niemi completely neglected her husband and would be gone for hours, leaving him to wallow in his own filth.
The friend and another family insider called Niemi "evil," "moody," and "a control freak." From his career to even how much money he was allowed to spend, she was allegedly in control of everything in his life.
Another friend allegedly claimed that Lisa would hit Patrick during his cancer treatment. The anonymous acquaintance who knew the celebrity couple alleged that Niemi wouldn't usually hit Swayze with stuff. Instead, she would claw at his arms and neck and punch and slap him. 
NASTY RUMORS 
According to close sources, Neimi had been there with Swayze's brother Donny Swayze when her husband breathed his last at his ranch on the outskirts of Los Angeles. She reportedly called her late husband "fearless," but that didn't help her douse the rumors:
"He was fearless and insisted on always doing his own stunts, so it was not surprising to me that the war he waged on his cancer was so courageous and dignified." 
Before Swayze could absorb or move on with the diagnosis, the news leaked to the public, and many speculated his days were numbered to a mere five weeks. Eventually, he was forced to release a statement publicizing he had cancer.
HEALTH AT STAKE
After a dramatic weight loss and a battery of clinical procedures, Swayze went to work. But nobody on the sets of "The Beast" noticed him whining or giving it up so easily. He spoke candidly to ABC News' Barbara Walters about his prognosis:  
"Hope is a very, very fragile thing in anyone's life … and the people I love do not need to have that hope robbed from them when it's unjustified, and it's untrue."
Niemi spilled the beans on their relationship and his legacy just days before releasing the new documentary, "I Am Patrick Swayze." As far as Neimi was concerned, Swayze's cancer battle was the worst thing he'd ever gone through.
TEEN LOVE STORY
What started as an adorable teen love story seemed to have a happy ending when Swayze and Niemi tied the knot in 1975. She immortalized his love for him when she recalled their first time together: 
"The first time Buddy and I danced together was at a school exhibition. We walked out on stage. I looked in his eyes, it was like everything came alive." 
The couple met when Niemi, then 16, walked into Swayze's mother's dance studio in Houston. It was love at first sight when the then-20-year-old "Dirty Dancing" alum was smitten for life. But he had some promises which he couldn't break. 
Reportedly, she said that Swayze didn't want to get divorced, as he had once promised his mother, Patsy, that he wouldn't do so until she was dead. He also feared that she would share a secret about him that would ruin his career. 
Later, Niemi had allegedly shocked everybody when she explicitly stated that Swayze would not have any visitors, including his mother. Niemi also tried to remove her mother-in-law from the Simi Valley home Swayze had purchased for her. Pasty died in 2013, aged 86.
She had allegedly barred Swayze from leaving their home called "Rancho Bizarro." Eager to contact his family and friends, he would call his friends at 2 a.m. when Niemi would be asleep.
In 2019, however, Niemi announced a shocking allegation against her mother-in-law. She claimed that her mother-in-law, Patsy Swayze, physically abused Swayze during his youth. 
Meanwhile, Swayze's friend who made the aforementioned claims could not reveal his identity due to legal issues but is said to be quietly seeking justice for the actor.