Boy told to kill himself because he's a redhead wrote a heart-wrenching poem to his bullies
Many jokes about redhead people abound on the internet - from saying they are feisty to claiming they don't have a soul. However, these jokes recently went a bit too far for one boy.
A 12-year-old boy from Eastbourne, Alfie Coleiro, fell victim to cyberbullying by being redheaded.
Alfie received cruel anonymous messages online from bullies that even went as far as to encourage him to kill himself because they regard being redheaded as a disease.
Read more on our Twitter @amomama_usa.
ALFIE'S RESPONSE
The bullies' messages left Alfie in tears. They were sent to him via Instagram and PlayStation, as these platforms are amongst the easiest to send anonymous messages on.
Eventually, Alfie gained the courage to stand up against those who were awful to him. He wrote a poem to them and posted it online. The poem has gone viral on social media.
The touching poem shows Alfie's determination to not take the insults sitting down but to thrive in his life and make an incredible future for himself despite the negative comments.
His mother, Nyree, was devastated to hear about the messages her son had received. Speaking about the issue, she said:
"It kills me that my son was subjected to this. He was told that he should kill himself, that I shouldn't have had him, that having ginger hair is worse than cancer."
A FRIEND INDEED
Not every victim of bullying is as strong as Alfie. Some need a little bit more encouragement to overcome the negativity.
A girl had recently moved schools and was struggling to make new friends. She encountered a fair deal of bullying in the process. A male student at her school felt that he needed to cheer her up.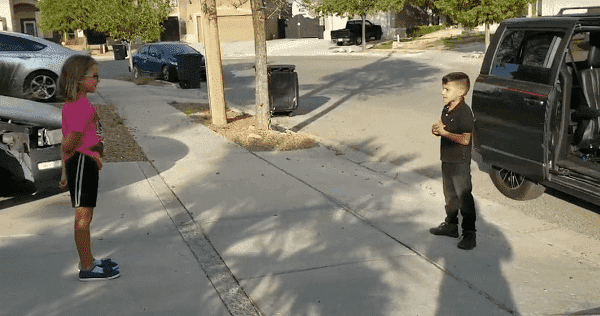 He asked his mother to drive him to her house where he sang Bruno Mars' song "Count on Me" for her while they both stood on the sidewalk.
The lyrics center on the meaning of friendship. The girl and boy hugged afterward. A video of this interaction was posted online and gained a lot of attention.
STILL STANDING
A fifth-grade girl from New Hampshire, Delanie Marcotte, delivered a speech to her school district earlier this year where she addressed the issue of bullying in schools.
Delanie also brought up the issue of school shootings by recounting her own experience where someone threatened to kill her using an AK-47.
Her moving speech was praised by school district board members. However, only time will tell if what she said changes the school system at all.