Story of dedicated dad slipping & sliding on ice just to get new daughter's toy still melts hearts
Nothing can come between a dedicated father and his efforts to make his daughter happy, not even a thick layer of ice. This dotting dad melted hearts when he decided to face the harsh weather and get some bruises, all to get his 3-year-old daughter her dreamed toy.
Kyle Leary, a loving husband, and father from a small town called Palmer outside Anchorage, Alaska, became a contestant for dad of the year on social media after his partner, Ashley Lynn, shared a video of the man doing everything in his power to make his daughter happy.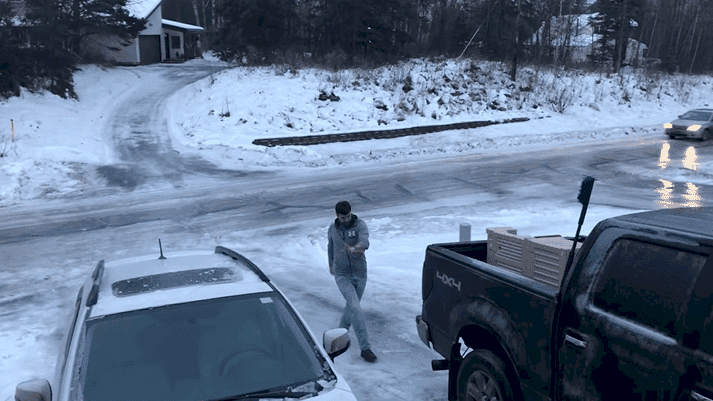 According to Lynn, 3-year-old Adalynn had wanted a toy kitchen for a while, and Kyle had just collected one from her grandparents' house. However, the kitchen was left on the back of Kyle's truck when a heavy icy rain hit the town, leaving a thick layer of ice on everything.
Adalynn was so excited by playing with her new kitchen that her father decided to get the toy out of the car no matter what. At first, he seems to have found steady ground, sliding on the ice but balancing on the truck. Then, with a bit of effort, he pulls the kitchen towards him but loses his balance.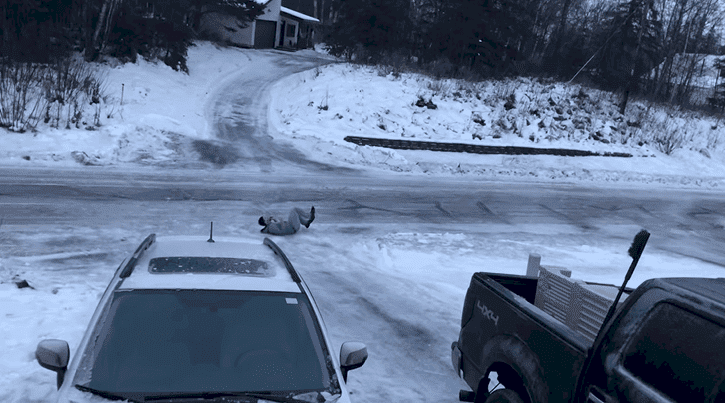 Kyle slid all the way down the driveway, screaming "No! No! No!" while Ashley laughed behind the camera. He then made a run for the steep hill, but just as he was about to reach the top, a car passing by distracting him, and he went down again, this time on his side.
"Baby you got it! C'mon!" Lynn encourages Kyle, just before he slips and falls again, prompting the mother of one to warn him to "please be careful." After standing up again, Kyle crossed to the other side of the driveway to gain impulse, running once again toward the hill.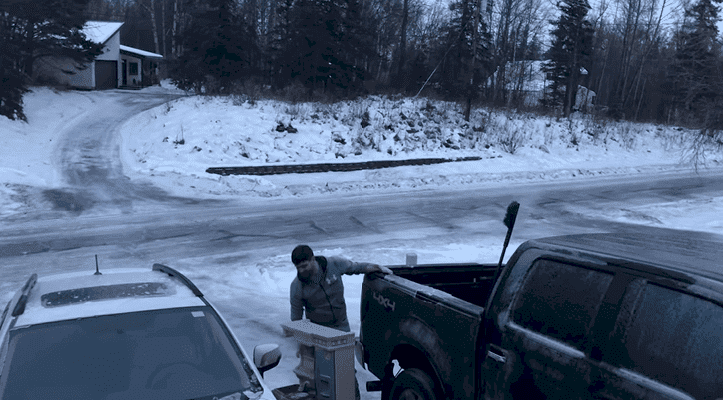 This time, he made it, steadying himself on the truck. He then put out the kitchen, also covered in ice and made his way back to the porch, no without saying to the camera: "all for a kitchen!"
FATHER BUYS HIS DAUGHTER HER DREAMED DRESS
There's no doubt that a father's love knows no limit or effort. And like Kyle, another father who proved his dedication was Ricky Smith, from Pittsburg.
The 36-year-old works three different jobs to be able to provide for his family and make ends meet. He balances shifts in McDonald's, Popeye's and the Circle K convenience store.
So, when his daughter Nevaeha asked is she could have a $200 dress for her dance school, he was torn. "I looked at the price, and I was like, 'Uh, not really sure, but I can see what I can do,'" Ricky told ABC News.
With no promises made, Ricky started working seven days a week and added more shifts to his workload, until he made enough money to buy his daughter's dreamed dress. It was Nevaeha's mom idea to surprise the girl, so, Ricky purchased the dress and took it to McDonald's, where he met his girl.
"I was working at McDonald's that day, and I put the dress in the back," Ricky told ABC News. "She came, and I brought it out and told her that her grandmother bought it for her and I told her, 'This ain't the dress you wanted, but I hope you like it.'"
The teenager was disappointed at first, but as soon as her dad opened the dress bag and she saw it was the one, she started crying and threw herself at her dad's arms. "To see the look on her face it was priceless," said Ricky. "All I can really do was smile."