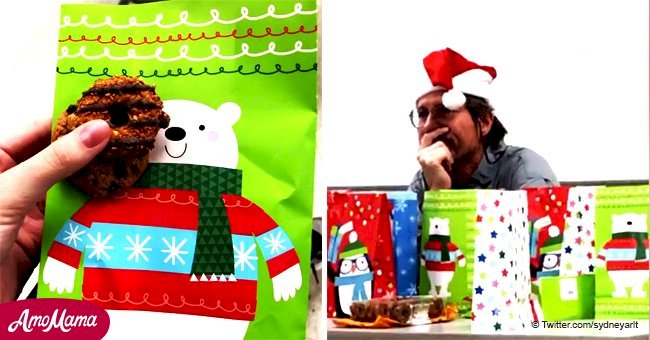 University professor goes viral after class stages a 'party' for an assignment
Students make their professor the center of a grand joke after being assigned to create a viral video as a part of their University class.
A team of Missouri State University students including one Sydney Arlt posted a video on Twitter, which sees an almost empty classroom decorated for a party with a sad professor sitting on his desk.
The caption to the video stated, "My professor threw a party instead of having a final and no one showed up."
The heartbreaking video then went viral on social media with more than 7.5 million views, 70,000 retweets, and 300,000 likes.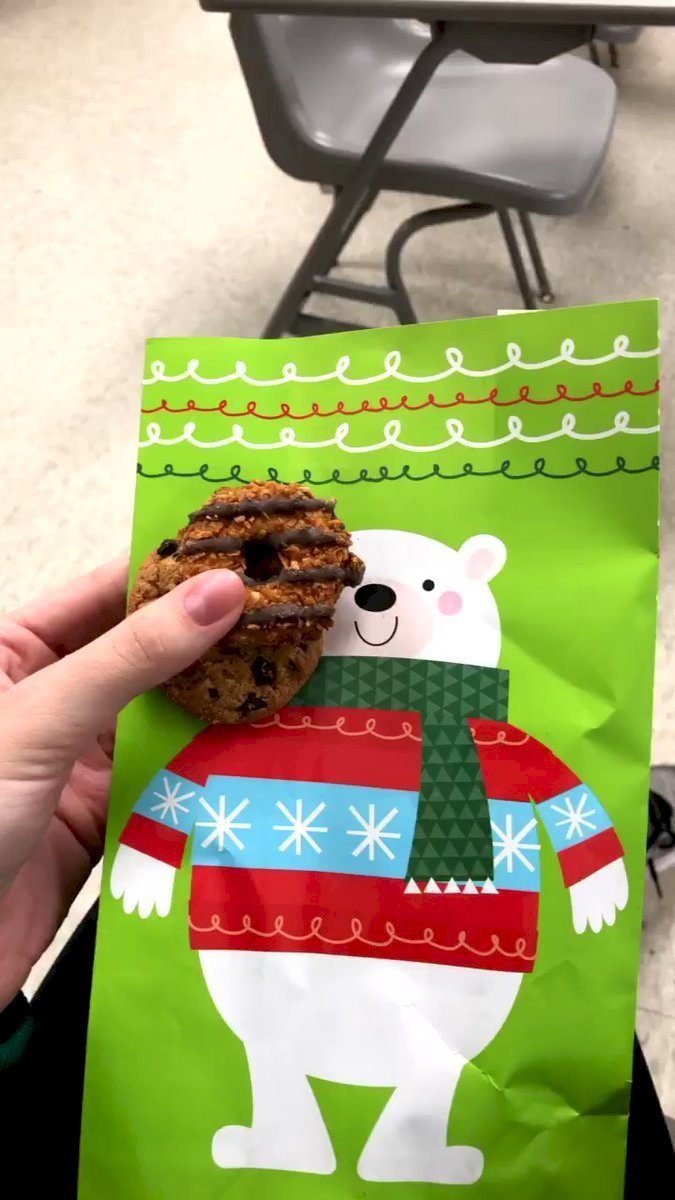 Source: Twitter/SydneyArlt
Follow us on Twitter to learn more.
However, it turned out that the video was actually staged and was created as a part of the media class assignment by Arlt and her teammates.
The assignment was given by media professor at the University, Andrew Cline, who teaches a course titled, "The Fundamentals of Media Convergence."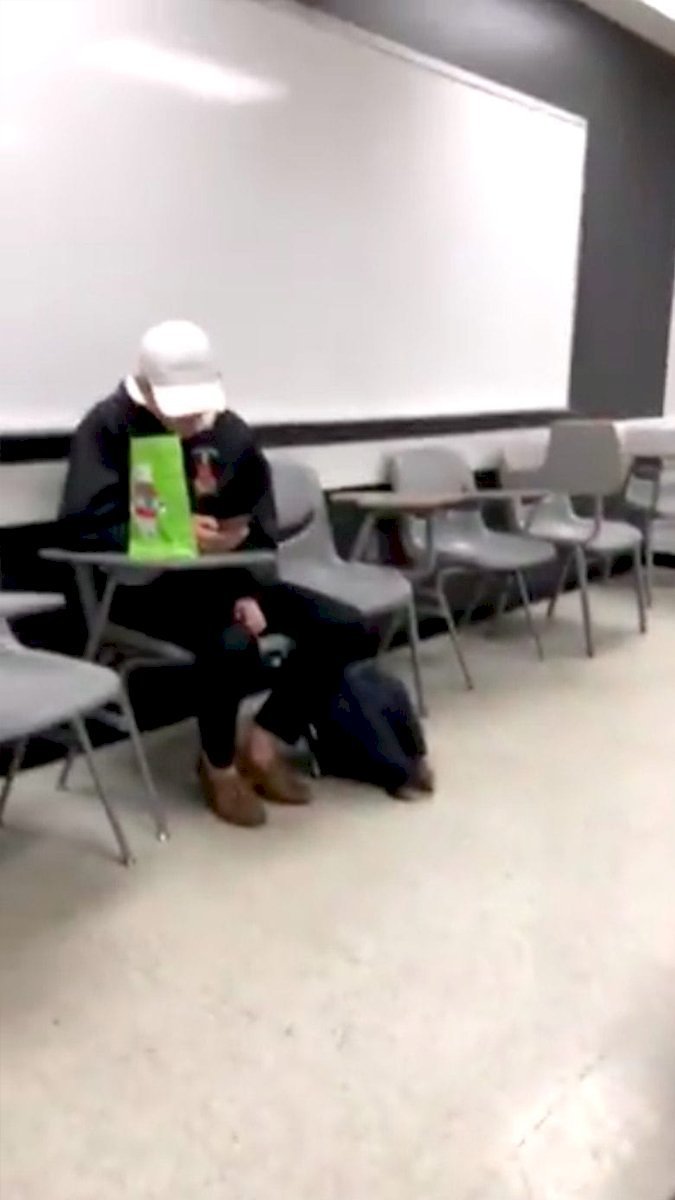 Source: Twitter/SydneyArlt
According to his statement to BuzzFeed News, he assigned the viral video task to his students to show how difficult it was to go viral and it was a concept that was "designed to fail."
18-year-old Arlt, who surprisingly proved the professor wrong, also spoke to BuzzFeed news and admitted that she thought the assignment was impossible at the beginning.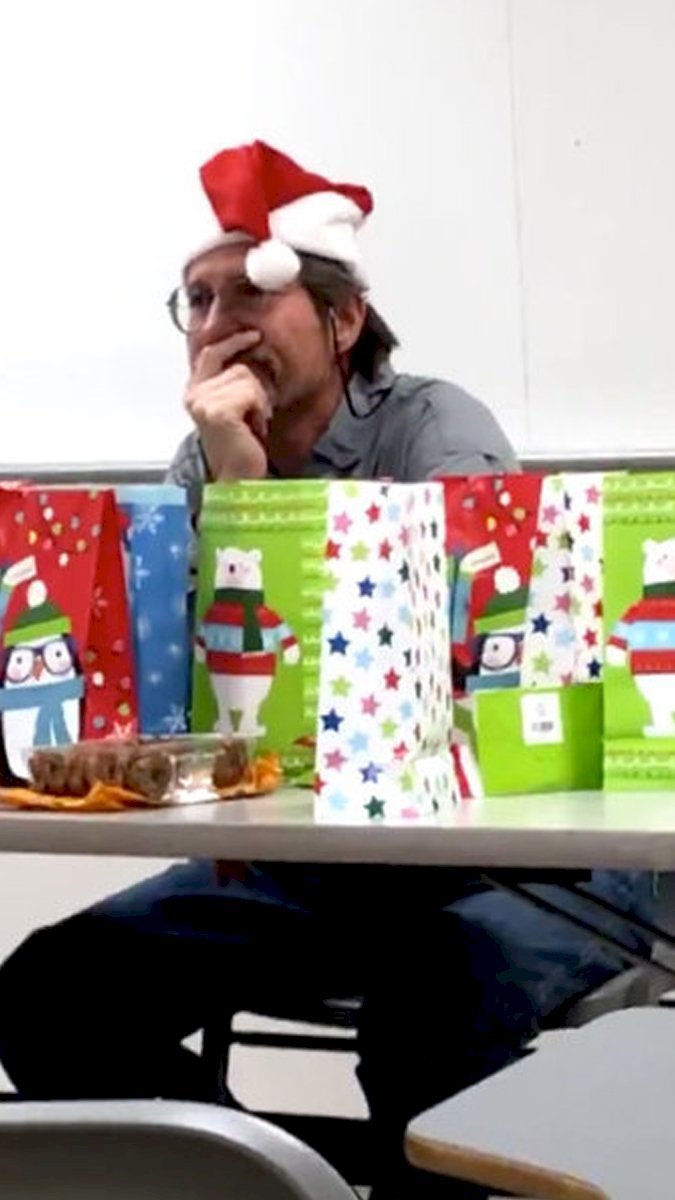 Source: Twitter/SydneyArlt
However, Arlt and her team were inspired by other viral stories including Sad Paw Paw, which helped them create their project by touching people's emotional nerve.
Speaking to Huffington Post, Professor Cline expressed his surprise at the extent to which the video went viral.
"When they told me the idea, I thought it was possible to get maybe 50,000 views. That would have been on the high side of typical for most groups over the past six years I've been giving this assignment."
Andrew Cline, Huffington Post, December 12, 2018
The professor further pointed out that the staged viral video might encourage a few of the people to "question their [media] consumption habits."
Previously, another thrilling viral video, which sees a tourist's safety rope breaking while he jumps bridges, also came under scrutiny after a few people claimed it to be staged.
After government officials in China investigated and discovered that the tourist was not properly harnessed, a staff member insisted that the video was staged as part of a publicity stunt.
Please fill in your e-mail so we can share with you our top stories!