Kenya Moore admits to being 'disappointed' to leave 'RHOA' but says it's 'the best' for her baby
A lot of fans were disappointed after it was revealed Kenya Moore would not be on Season 11 of "Real Housewives Of Atlanta," but for the first time, Moore is talking about how "disappointed" she was to leave the reality show.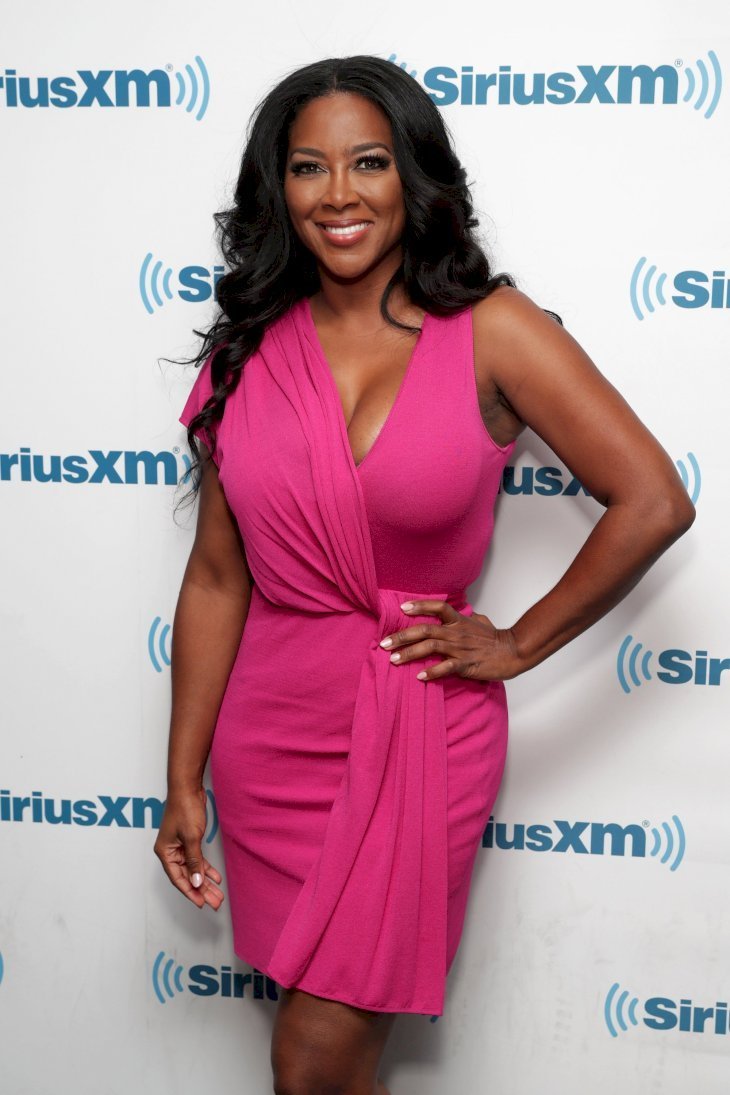 In an exclusive interview with People Magazine, Moore revealed:
"It broke my heart, but with all the stress I went through with this baby, I don't know how I could have done it. Even now, breastfeeding every three hours, changing diapers, being up at all hours — I just don't think I could have been present."
She admitted that despite the disappointment, her departure seemed to be for the best. Recalling her high-risk pregnancy and the problematic, life-threatening delivery that followed, the former beauty queen said it was "scary."
"I really think that things happen for a reason. Even though I was disappointed to not come back to RHOA, I feel like it's the best thing that could have happened for my baby," Moore added.
MOORE'S EXIT
Fans were outraged earlier this year after it was reported that Moore would not be returning for RHOA's 11th season. She confirmed her exit in a statement to Bravo's "The Daily Dish."
"I have decided to take this season off to focus on my high-risk pregnancy in a healthy and drama free environment," she said. "I thank Bravo for this amazing platform that has allowed me to grow, flourish and appreciate the value of what is truly important in life."
IS ANOTHER "HOUSEWIFE" TO BLAME?
There were claims that one of the other "housewives," Nene Leakes was responsible for Moore's departure from the show, but PEOPLE reported that it was as a result of unfavorable contract negotiations between the show's producers and the former Miss USA.
Moore, 47, reportedly requested a higher pay and wanted to keep parts of her private life away from the cameras, but that did not go down well with the producers. Moore married her husband, Marc Daly, in an intimate ceremony in 2017 and even that was kept away from the cameras.
FRIENDS OFF-CAMERA
The "RHOA" alum's exit nonetheless, she remains friends with most of the housewives, including Cynthia Bailey and Kandi Burruss who have been to her home to visit her six-week-old daughter, Brooklyn Daly.
Most importantly, Moore is open to returning to the show and sharing her life with fans again. She confirmed:
"Never say never. Hopefully things will be able to work out and viewers will be able to see me come full circle."