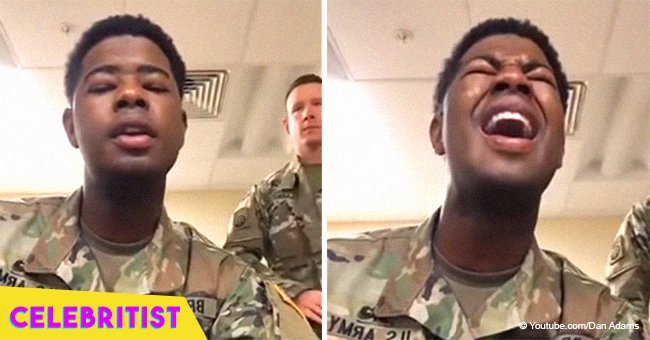 Soldiers still steal hearts with a cappella rendition of 'Amazing Grace' & 'God Bless America'
A group of American soldiers sang an a capella rendition of "Amazing Grace" and "God Bless America" in perfect harmony. The video captured the hearts of many people online.
A few months back, a youtube video showcasing a small group of American soldiers was posted online as they belted their voices to an a capella rendition of the famous song Amazing Grace and God Bless America.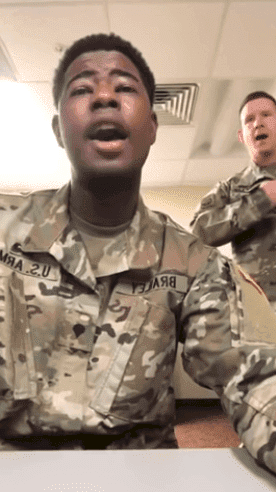 Source: Youtube / Dan Adams
The six-minute-long clip was an impromptu singing but sounded beautiful and harmonized. Seen in the video is Christian Braley, lead member of the group, and behind him were his fellow soldiers singing as back up. The group casually sang their own version of the two songs in their uniform and stole the hearts of many.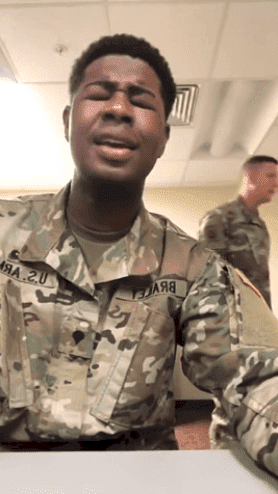 Source: Youtube / Dan Adams
The soldiers are from the US Army 82nd Airborne Division and have a talent for singing. They have showcased their beautiful voices as a group they call All-American Chorus in front of officials, high ranking officers, and in special events as well.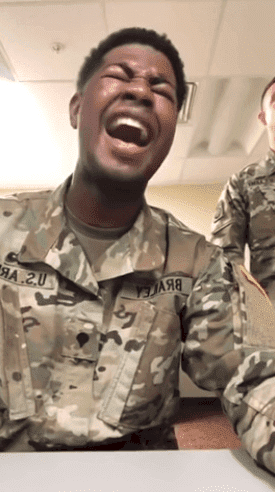 Source: Youtube / Dan Adams
Braley of Fayetteville, North Carolina, stood out as he is quite known for his talent. In fact, he is known to be an inspiration and a man with a good heart. In a Facebook comment on their video, a user named Edward Cullan said,
"Holy cow, it's Braley. I still remember his random singing from back when we went through basic together. Good stuff Braley."
The video posted online went viral and touched the hearts of many, simply because it was especially sung by soldiers who fight for the nation. These young men, singing songs for America, while having a job that greatly serves the country, inspires people and makes others see the beauty and importance of such job.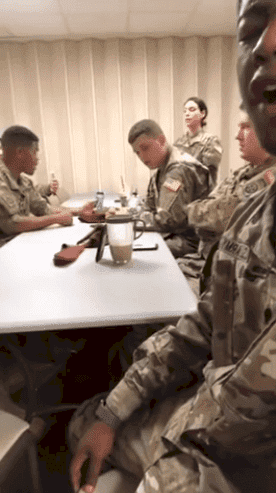 Source: Youtube / Dan Adams
The performance put smiles on the faces of many people and radiated joy in the hearts of social media users. With the hard work and sacrifice, they put into their job, hearing them sing encourages everyone to do their country well.
Please fill in your e-mail so we can share with you our top stories!