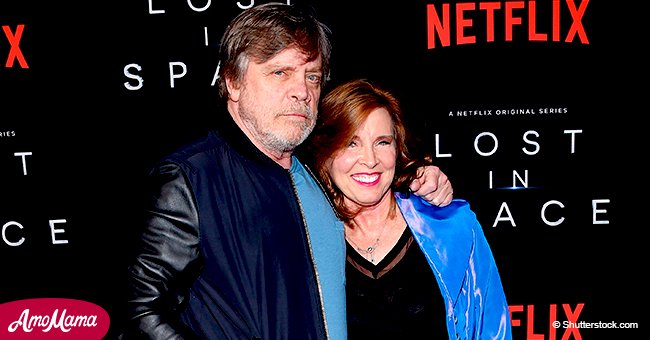 Mark Hamill celebrates 40 years of marriage captioning sweet collage with 'No me without you'
"Star Wars" star Mark Hamill celebrates his 40th wedding anniversary with wife Marilou.
The hero of the "Star Wars" franchise, Mark Hamill is celebrating 40 years of marriage to his wife Marilou.
The actor best known for his role as Luke Skywalker, posted a series of four photographs on his Instagram account on December 17, 2018 - one for each decade he and Marilou have spent together.
"In all the world, there is no heart for me like yours. In all the world, there is no love for you like mine."
Maya Angelou
HAMILL DECLARES HIS ENDURING LOVE FOR HIS WIFE
The four photographs are the history of a marriage and a life spent together, and Hamill captioned it with a touching quote by celebrated American poet, Maya Angelou.
He ended his message by adding:
"40 years and counting….," he added romantically. "#NoMeWithoutYou."
Mark and Marilou Hamill have confided that they keep their lives normal and avoid the party circuit.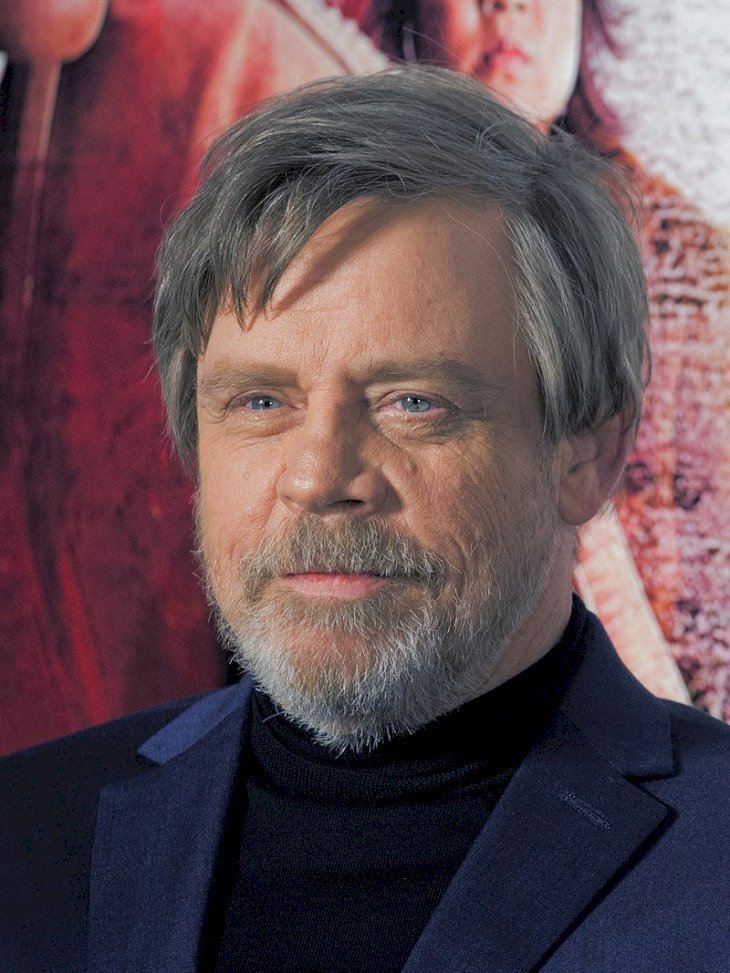 Source: Wikipedia
A LOVE STORY FIT FOR A MOVIE
Hamill met Marilou - who was a dental hygienist - on a trip to the dentist in 1977. He had just finished filming "Star Wars" and one look at Marilou and he was smitten. They dated, but when "Star Wars" became a gigantic worldwide blockbuster, the relationship ended.
A STAR-STRUCK HAMILL HEADED FOR VEGAS
Hamill admitted that he allowed the fame and the hype to go to his head:
"I had to taste groupies and fame. I went to Las Vegas to date 38-year-old showgirls. I wanted to scale all these women. That was exciting for about the first 10 minutes. Eventually, I wanted something to hold onto — and a family."
He had enough of the fast life, and in December 1978 he and Marilou got married.
KEEPING THE FLAME ALIVE
Hamill and Marilou share three children: Nathan, 39; Griffin 35, and Chelsea Elizabeth 30. The couple also shares a grandchild by their oldest son, Nathan.
Mark and Marilou Hamill have confided that they keep their lives normal and avoid the party circuit. Keeping it real, keeps the love alive.
May the Force be with them.
Read more on Twitter Amomama USA.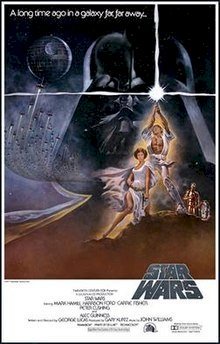 Source: Wikipedia
CARRIE FISHER WILL BE BACK IN "STAR WARS"
Even though the beloved actress Carrie Fisher passed away on December 27, 2016, she will continue to be a part of the "Star Wars" saga.
Director J.J. Abrams has announced that Carrie will be playing Leis once more on "Star Wars: Episode IX" due for release in December 2019:
"We desperately loved Carrie Fisher. Finding a truly satisfying ­conclusion to the Skywalker saga without her eluded us. We were never going to recast or use a CG character."
Carrie's daughter, Billie Lourd, gave the director permission to include her in the movie, which will use unseen footage from "Star Wars: The Force Awakens."
Please fill in your e-mail so we can share with you our top stories!