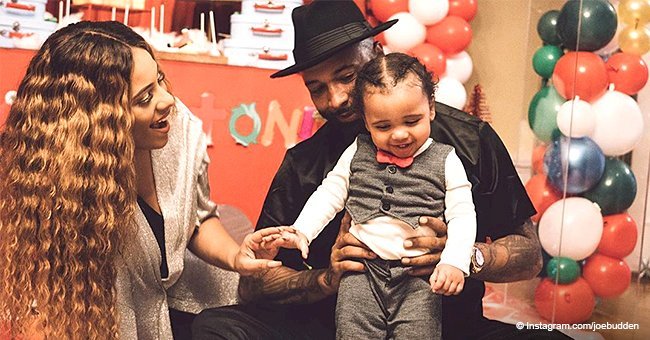 Joe Budden & Cyn Santana celebrate son's 1st birthday with an Elmo Christmas-themed party in photos
Joe Budden and Cyn Santana's little boy has just turned one, and they made sure to celebrate this special milestone in his life by having an Elmo Christmas-themed birthday party.
Lexington Budden is a year old, and this was a cause for celebration for the Santana-Budden family. Hoping to provide their son with nothing but the best, they threw him a Sesame Street-themed party with all their closest family and friends.
Posting about the festive event on Instagram, Joe gave all the credit to his girlfriend, Cyn, who made all of it possible. According to him, everyone had a great time at the party and while he didn't have any clue about how kiddie birthday parties usually went, he finally learned that more than just celebrating Lexington, it was a celebration of love, family, togetherness, wisdom, success, and generational change.
"[...] yesterday, I learned it wasn't just a celebration for him, it was a celebration for us, love, family, togetherness, wisdom, success, and generational change. Thank you God, I am eternally grateful."
The proud parents shared bits and pieces of the birthday party that Budden claimed "everyone" enjoyed, including their son, for the most part. They also made sure to post throwback pictures from when little Lexington was a newborn, hoping to rewind the time as they can't believe that they have a one-year-old son now.
Both Joe and Cyn have always been quite open about their lives, especially since their fans can easily watch them on "Love and Hip Hop: New York". However, it's always different when it personally comes from them, that is why fans are always delighted to see updates about their son on social media.
Since his birth, Lexington has always been out on the spotlight because of his parents' careers, and we wouldn't be surprised if he, too, would follow in their footsteps one day. After all, as early as now, he is already accustomed to the glitz and glamour of the entertainment industry.
Please fill in your e-mail so we can share with you our top stories!