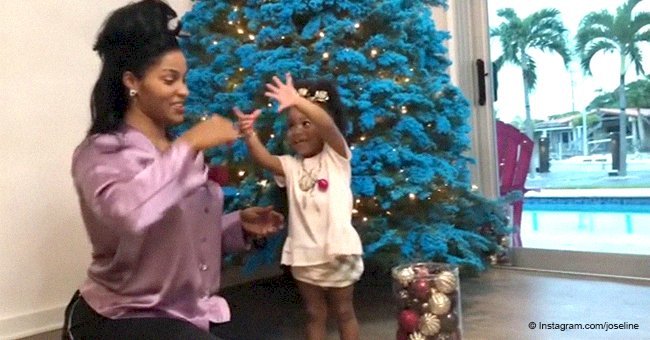 Joseline Hernandez decorates Christmas tree with her & Stevie J's daughter in adorable video
Celebrities are already in the holiday spirit, and Joseline Hernandez is no exception. The reality star and her adorable mini-me have been busy decorating their unique tree.
The "Love & Hip Hop: Atlanta" star took to Instagram two days ago to show off their giant, blue Christmas tree. Decorating to the tunes of "Feliz Navidad," the rapper and her daughter, Bonnie Bella, enjoyed some quality mother-daughter time.
Hernandez, who is mostly known for her racy outfits and heavy makeup, chose to stay casual for the family event. She donned purple pajama top, black bottoms, and matching socks.
Her face was free of any makeup, and she styled her long locks loosely in a messy up-do. Bella also looked cute for days in a pale pink outfit and hair adornments, choosing to go barefoot for her job as Mommy's Assistant.
Even though little Bella is not tall enough to place most of the decorations, the "Run Me My Money" rapper kept her engrossed with the ornaments and at some point, asked -- in Spanish -- for a kiss. Bella, who has an excellent understanding of the language, leaned in to kiss Hernandez on the cheek.
Last month, the reality star impressed social media users when she shared a video of her and Bella conversing in Spanish. The post attracted tons of comments from fans of the self-acclaimed "Puerto-Rican Princess" who thought it was a good move for Hernandez to be making sure her daughter is bilingual.
"Show some more pictures an videos of her. I want to hear her speak Spanish; that's my favorite language," wrote one fan.
"Joseline looks gorgeous, and Bonnie is muy bonita. That baby kiss was so beautiful this is the time I absolutely love you. You feel so different when she's in your arms. So cute! I plan to teach my babies Spanish as well."
Hernandez and Bella are incredibly close, and despite her busy schedule, the "Mi Cualto" rapper ensures she hangs out with her girl; the 32-year-old has primary custody of the child she shares with her estranged ex, Stevie J.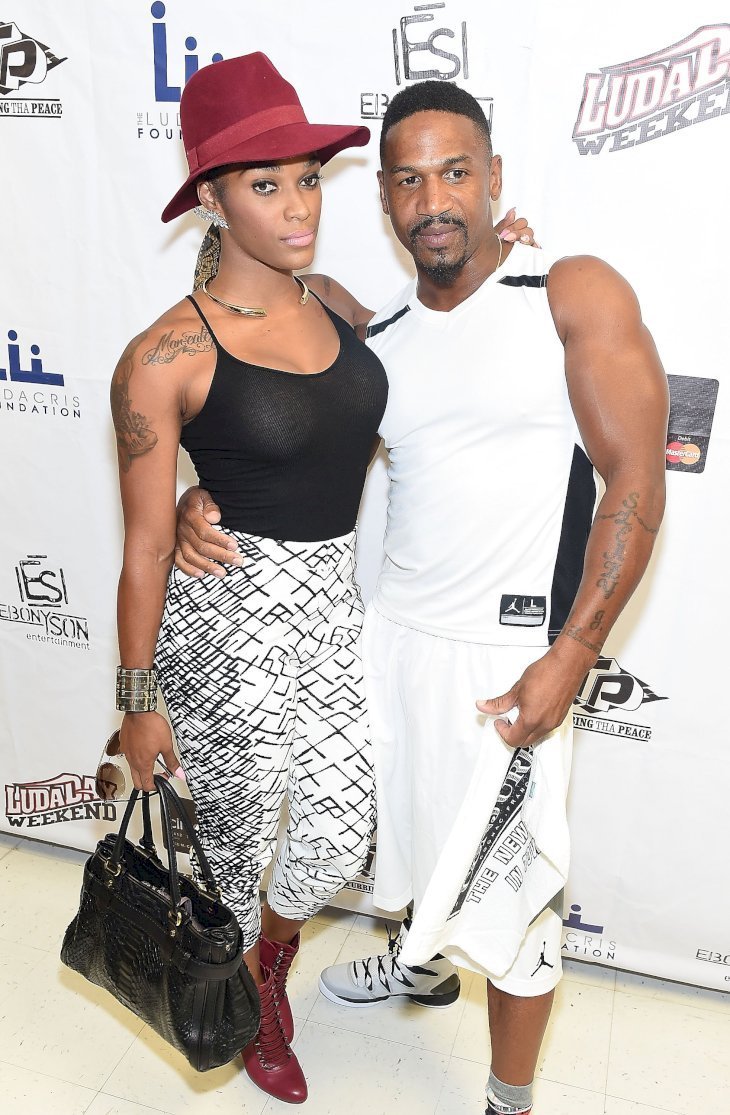 Getty Images
Hernandez called out the record producer some months back over being an absent father and not making child support payments as he should.
The two have a tumultuous relationship history that unfortunately played out in front of the whole world, but Hernandez appears to be grateful for the result: her little angel, Bonnie Bella.
Bella turns two on December 28.
Please fill in your e-mail so we can share with you our top stories!