Jason Momoa & his look-alike mom flash identical smiles while posing with Julia Roberts in new pics
Jason Momoa, the actor best known for his role as "Aquaman" in the DC Extended Universe, took to Instagram to share photos posing with his mother and Julia Roberts.
The first image of the slideshow portrayed him next to Julia. The actress' face made people think that she was surprised, while Jason's face showed nothing but excitement.
For the second and third pictures of the slideshow, the mother of Jason, Coni, joined the pair of actors. One of the most attractive aspects of those images was how similar the actor and his mother looked.
Jason Momoa and Lisa Bonet are all the couple goals. https://t.co/3vXfHcJhax pic.twitter.com/QqG0DNlQgs

— Entertainment Tonight (@etnow) December 13, 2018
PEOPLE'S REACTION
In the caption, Jason set clear that he took his mother to the "Late, Late Show with James Corden" wherein she met Julia Roberts. As soon as he uploaded that slideshow, his followers took to the comment section to share their thoughts.
#JasonMomoa gets support from his mom, his wife Lisa Bonet and their kids at the #Aquaman premiere in LA! https://t.co/wXylYbHdhj

— JustJared.com (@JustJared) December 13, 2018
"LOVE HER! She is my favorite actress ever! Btw I love that you have you moms smile [sic]," wrote a user.
"You're your mommas twin brother [sic]," added a second follower.
"Log at that BIG smile. As big as ur heart [sic]" admitted another one.
THEIR "CRUSH"
In the show, Yahya Abdul-Mateen, who also appears in "Aquaman," revealed that his first crush was Julia. James then asked Jason who his first crush had been, and the actor's reply was: "I married her."
He was talking about the woman he has been with since 2005, Lisa Bonet. The couple has two children, a daughter named Lola Iolani and a son named Nakoa-Wolf. While several people believed that they had tied the knot in November 2007, the pair got legally married in October 2017.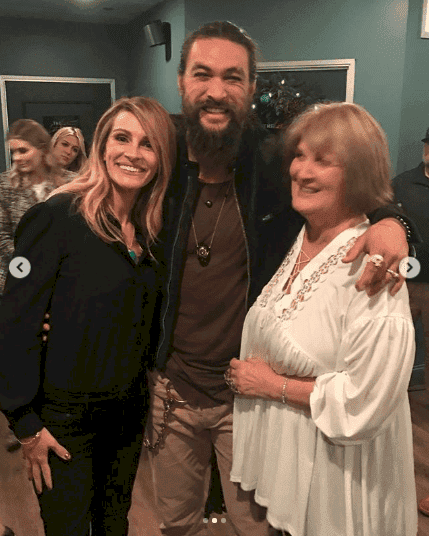 Even though the love Jason and Lisa share is evident, the distance and time apart from one another are factors that could negatively affect any relationship. The couple experienced it when he was working on "Aquaman" and "Justice League" in succession in Queensland, Australia.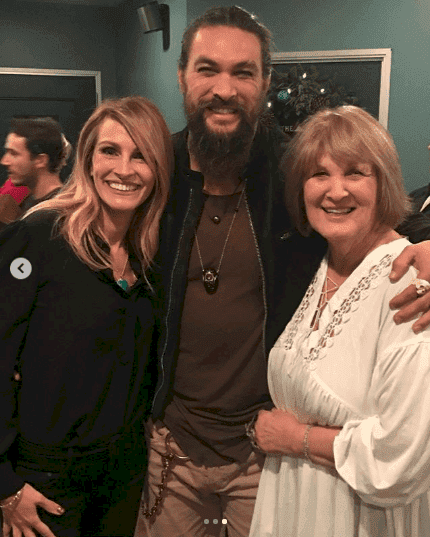 BIRTHDAY SURPRISE
They could barely talk due to the shooting schedule, Jason's intense physical training, and the 17-hour time zone difference. Thankfully, Lisa knew a way to improve the situation.
Jason Momoa and Lisa Bonet on the blue carpet at tonight's #aquaman movie premiere pic.twitter.com/mtyqhZC5ab

— TCL Chinese Theatres (@ChineseTheatres) December 13, 2018
She and their children secretly boarded a flight to Australia and surprised Jason on his 38th birthday. The actor uploaded a photo on Instagram setting clear that it had been the best surprise he has ever got.
"I have never been so surprised in my life. 38 is the greatest to date. I love u my love my babies my friends and OHANA to my cast and crew. Mahalo for caring. It was so beautiful. Mahalos to all the warriors It was an honor," wrote Jason in the caption.