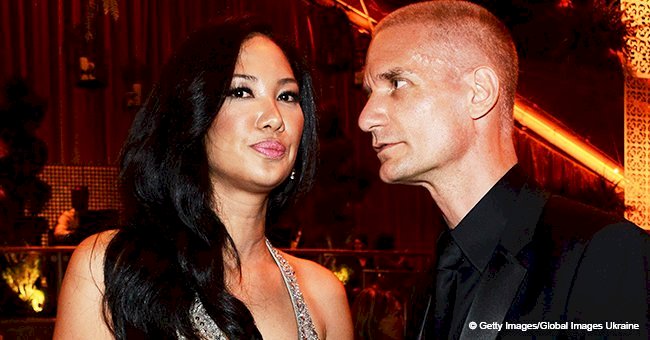 Kimora Lee's husband faces criminal charges for his part in corrupt scheme that lost billions
Kimora Lee Simmons' husband, Tim Leissner, may spend up to ten years in prison for criminal charges filed by the Malaysian government.
According to the Associated Press, the country filed criminal charges against Goldman Sachs and two former executives on Monday for their part in the alleged multibillion-dollar ransacking of state investment fund 1MDB, initially earmarked for bolstering Malaysia's economy.
Leissner, who was the Chairman of the bank's Southeast Asia operations, and another executive, Roger Ng Chong Hwa may get prison sentences of up to ten years for their involvement.
Malaysian Attorney General Tommy Thomas said the government is seeking several billion dollars in fines from Goldman Sachs for breaching securities laws, including making false and misleading statements to investors.
Last month, Leissner took a plea deal with US prosecutors, confessing his involvement in the disappearance of billions of dollars from the sovereign wealth fund. He is free on $20million bail and has agreed to pay $43million.
No sentencing date has been set, and it's not sure yet that his plea deal has helped him escape going to jail.
Malaysian and U.S. prosecutors allege that bond sales organized by Goldman Sachs for 1MDB provided one of the means for associates of former Malaysian Prime Minister Najib Razak to steal billions over several years from the fund.
Razak himself is currently facing corruption charges and assets bought with the stolen funds are already being recovered. The money was allegedly used to fund Hollywood films including "The Wolf of Wall Street" and to purchase luxuries such as diamond jewelry for Razak's wife, a yacht, artworks, and high-end properties.
They also used the money to purchase gifts for celebrities including Leonardo di Caprio and supermodel Miranda Kerr who got a transparent piano and jewelry that can cost up to $100million. Both celebs are said to have returned their gifts to authorities.
Goldman Sachs has denied any wrongdoing in a statement released in response to Malaysia's charges. The bank's spokesman, Edward Naylor, said:
"We believe these charges are misdirected and we will vigorously defend them and look forward to the opportunity to present our case. The firm continues to cooperate with all authorities investigating these matters."
Meanwhile, another man indicted in the scandal, Low Taek Jho, also an associate of the former Prime Minister, remains at large. Low had previously refused to be tried in Malaysia, and the police said in July that he fled Macau to an unknown destination.
Before the criminal charges, Low was a popular face in the New York City and Los Angeles club scenes. In 2012, he threw a lavish 31st birthday bash attended by Leonardo DiCaprio, Kim Kardashian, and other celebrities.
Please fill in your e-mail so we can share with you our top stories!