Michelle Obama & Jimmy Fallon surprise unsuspecting elevator riders in hilarious video
Jimmy Fallon and Michelle Obama got together to prank people riding the elevator in the Rockefeller Center as part of a segment of the "Tonight Show."
When the two-and-a-half-minute clip began, Jimmy explained that he and Michelle would surprise elevator riders as they would wait for the unsuspecting group of people on their way up to the Top of the Rock at the famous building.
For the first group, Jimmy and Michelle appeared sitting on two couches reading books – Jimmy got Michelle's "Becoming" and Michelle got Jimmy's "Everything is Mama." When the doors opened, Jimmy uncovered his face first, what caused people to get gladly surprised.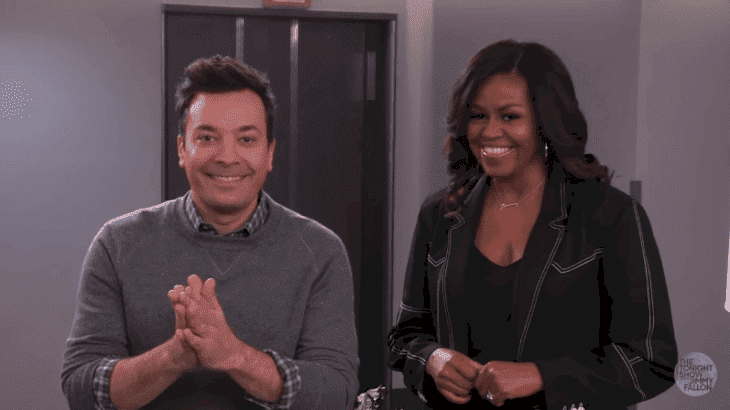 PEOPLE'S REACTIONS
Things drastically changed when Michelle removed the book from her face as everyone in the elevator shouted in emotion and disbelief. For the second group, Jimmy was in front of the elevator and told showed them a "magic trick" by making Michelle appear behind a red blanket.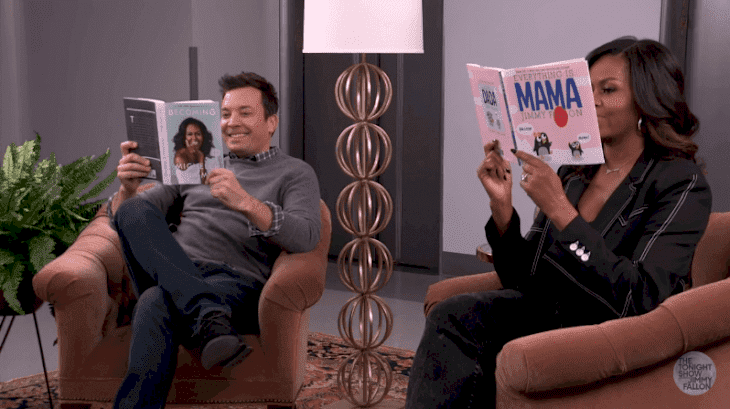 Again, people's reaction when they saw Jimmy was one thing, and their reaction when they saw Michelle was a completely different one. They could barely stay in the elevator as they wanted to jump and hug the former FLOTUS.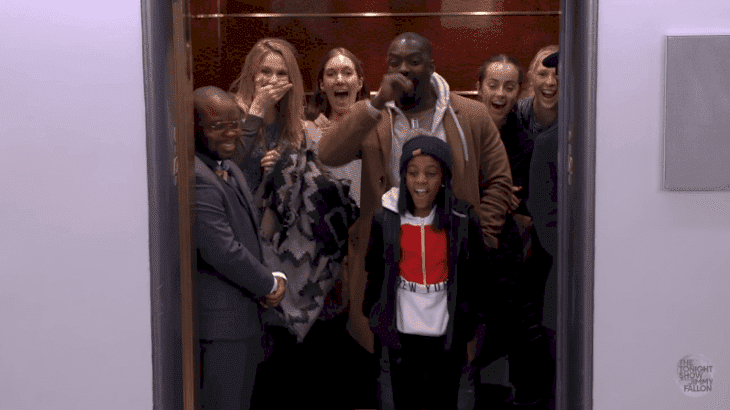 With one group, Jimmy and another member of the "Tonight Show" unboxed a human-size present box wherein Michelle was hiding. For the following group, Jimmy wondered if he could get on the elevator with the rest of the people.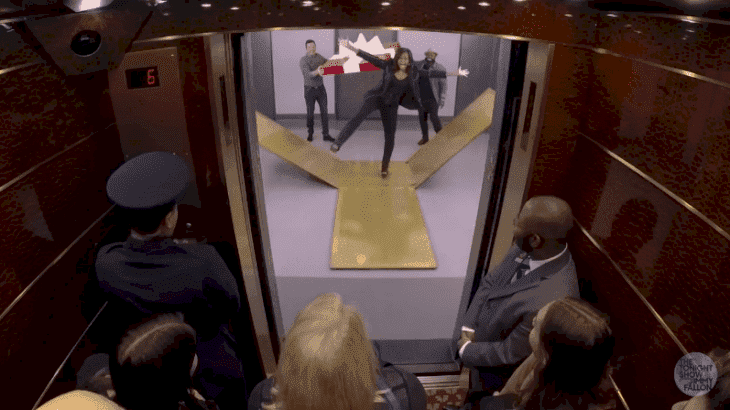 Seconds later, he changed his mind, what made him and Michelle argue in front of the surprised riders. For the last group, the former FLOTUS was jumping rope, something that obviously nobody was expecting.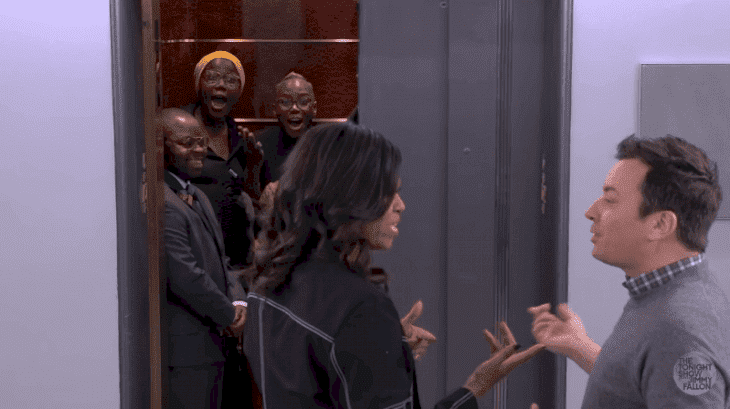 "BYE FELICIA"
Surprising people was not the only thing that Michelle and Jimmy did during the show. They also talked about "Becoming" and even revealed her thoughts after Donald Trump's inauguration.
Jimmy showed a photo portraying Michelle and Barack waving from Air Force One that was taken just after President Donald Trump's inauguration. He then said, "Can you walk me through" but Michelle chimed in and said, "Bye, Felicia."
Not only Jimmy but the entire audience erupted in laughter. She later pointed out that there was "a lot" going on that day. One of those things was that her daughters' friends wanted to have a sleepover at the White House because it was the last night they would ever be there.