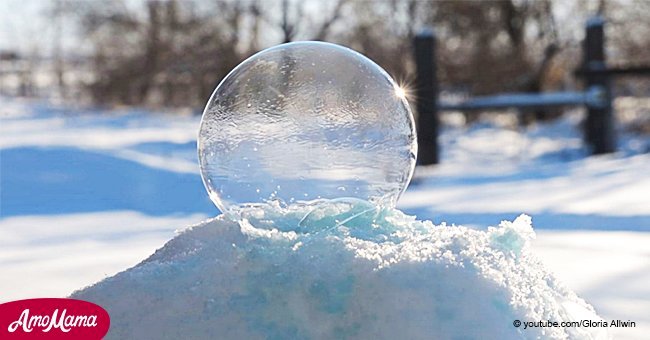 Woman blows a bubble onto a snow pile and then an amazing transformation takes place

In a video, shown below, a woman blew a bubble onto a snow pile. The bubble then undergoes a stunning transformation.
Growing up everyone played with bottles of bubbles that came with a plastic wand. Normally everyone competed to blow the biggest bubble they could.
Gloria Allwin decided you're never too old to channel your inner child. She recorded a video playing with bubbles in the snow.
Her fun video quickly went viral for an unexpected reason. The brilliant woman blew a perfectly round soap bubble and gently placed it onto a mound of snow. The bubble transformed before her eyes.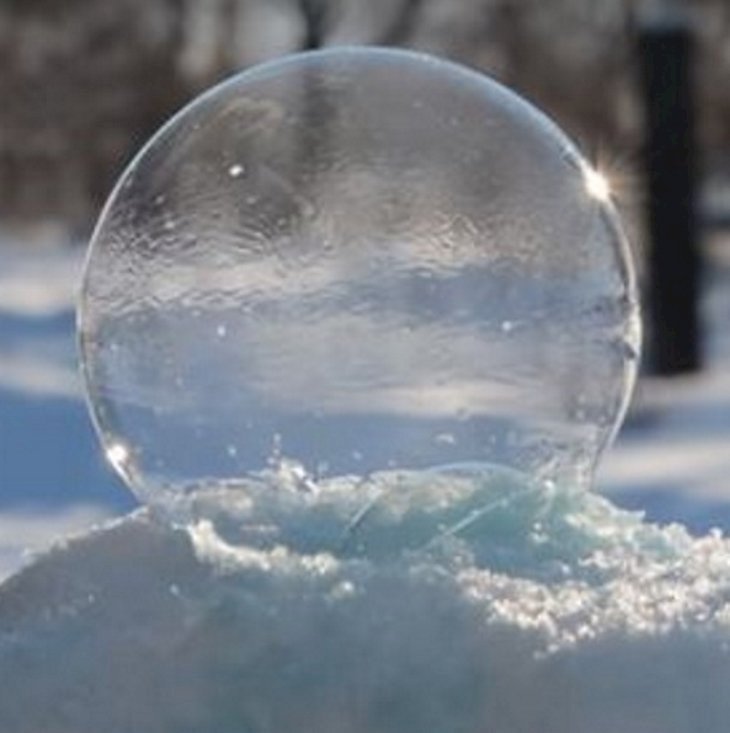 https://www.youtube.com/watch?v=Z2uC1EZZ28U
She
caught t
he process of the amazing transformation in the video. The delicate bubble first wobbles on the ice. Then it threatens to blow away in the wind.
Just as you think it will pop, it begins to transform. Gloria pleads quietly in the background whispering, "Don't pop!"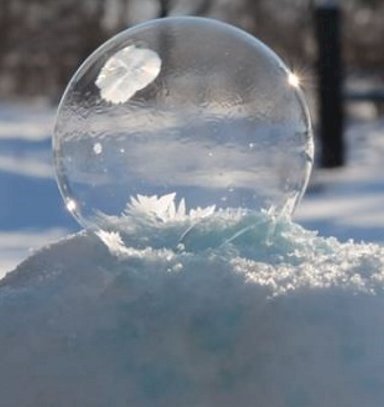 https://www.youtube.com/watch?v=Z2uC1EZZ28U
The freezing air threatened to destroy the bubble. However, Gloria decided not to protect it from the elements instead she let nature take control.Slowly the bubble begins to freeze over. It reminds one of those documentaries about the ice age that shows animated visuals of ice slowly covering the continents.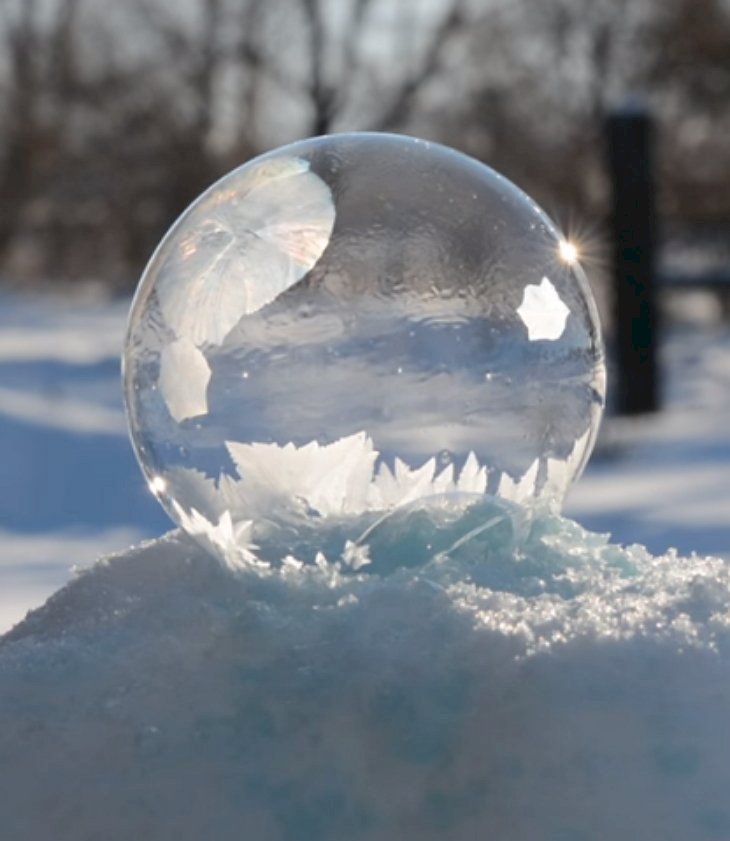 https://www.youtube.com/watch?v=Z2uC1EZZ28U
Gloria said on her YouTube channel, "Five degrees, little breeze and sunshine - a bubble can freeze in 1:27 min. Montana Fun!"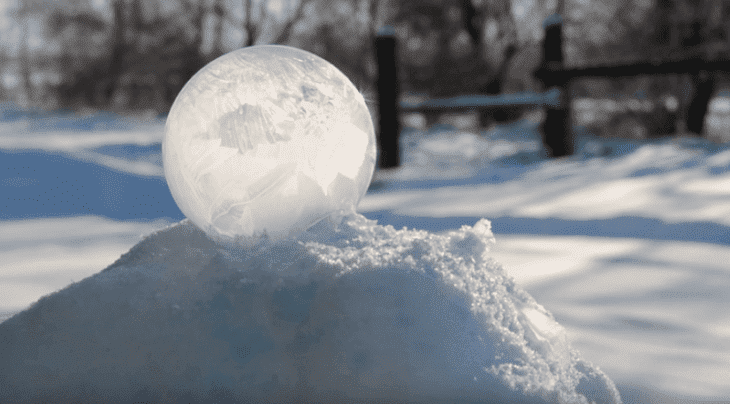 https://www.youtube.com/watch?v=Z2uC1EZZ28U
Not only is this super fun to do but it could be a brilliant teaching tool for children. The experiment displays the change between the liquid to solid in an inspiring way.
Those attempting to make frozen bubbles can use regular bubble solution. They can also use a homemade solution made up of one part water, four parts dish soap and a bit of light corn syrup.
For the experiment to work and bubbles to freeze before they pop the correct temperature is needed. It is recommended to try the experiment when the temperatures are in the single digits or below zero F.
Please fill in your e-mail so we can share with you our top stories!