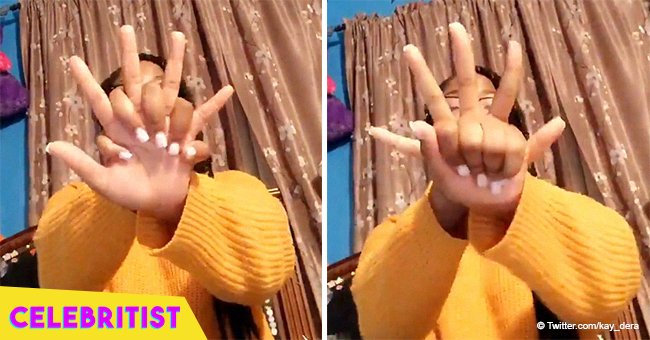 This hand swap illusion left Twitter confused in viral video
The hand swapping trick has given the optical illusion to many Twitter users – who have fallen for the so-called "magic." This social media trend has got users trying to copy and do the trick as well.
The latest trend in social media has optical illusion which translates as "magic" to those whose eyes are not fast enough. Twitter user @kay_dera posted a video of herself doing a swapping hand trick that quickly went viral. The tweet gained over 3.43 million views, 32,648 retweets, and 85,712 likes.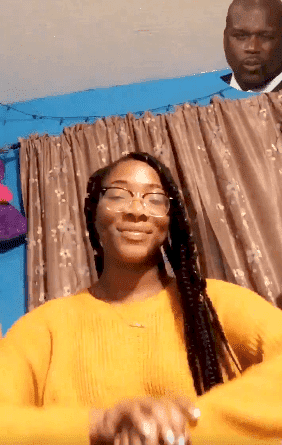 Source: Twitter / Kay Dera
Although the trick is simple and does not take rocket science to figure out, her precise movements and the way she expresses herself throughout the clip makes it seem so believable. Additionally, other Twitter users took a bit longer than the others to figure it out.
Comments on video went from "this has to be edited" to "I watched this ten times in a row and I still don't get it." Another user had to slow it down to get it – "Slowed it down twice on snap chat. I gotcha now."
As the craze went on, some Twitter users tried it out for their own and posted the video as a reply to the original tweet. One of the users who quickly got it was @MarsReese with a very smoothe 7-second clip of the trick. The quickly gained almost 300 thousand views and thousands of likes. Another user, @JimJeroo had a good try, but only remained a try. Nice one though
It looks like magic has made its way to social media. Magicians are shaking, we guess. Another recent optical illusion hype made its way through social media recently. Twitter user @LilMaarty posted a photo that got Twitter users wondering if it was a back or a neck of a woman. The photo was posted in a feature story.
Please fill in your e-mail so we can share with you our top stories!