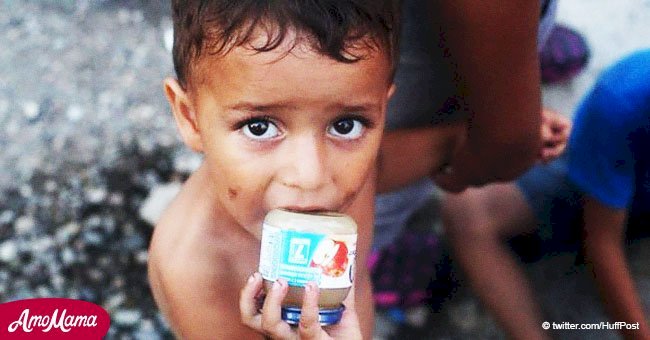 Occupy Democrats to send Christmas presents to kids in migrant caravan with a sooty twist
On December 14, Planting Peace and Occupy Democrats started a campaign in an effort to dispel the myths proliferated by President Donald Trump in relation to the migrant caravan.
Their aim was to collect enough money to send the migrant children at the US-Mexico border some Christmas toys and food. However, the organizations also plan on sending something special to the president as well.
Last Friday, Planting Peace and Occupy Democrats started a Crowdrise campaign. Their goal was to raise $10,000 for the migrant children at the US-Mexico border.
However, in 5 days, the organizations managed to surpass their goal and raised $36,783. The money will be used to send Christmas presents and food to children in the migrant caravan.
For more on this story go to our Twitter account @amomama_usa. But for every donation, they will also send a piece of coal to President Donald Trump.
Planting Peace's president, Aaron Jackson explained the need for the campaign by stating:
"Donald Trump has called the caravan hardcore killers, hardened criminals, MS-13, ISIS and even went as far as calling them invaders."

Source: Twitter/HuffPost
Jackson said:
"His words could not be further from the truth. I have found the refugees to be kind, humble and grateful. And their stories are horrific and need to be heard."

Source: Twitter/HuffPost
Jackson revealed that his organization aims to "turn acts of hate and intolerance into something positive." The GoFundMe page revealed that many of the people in the migrant caravan are actually children.

Source: Twitter/HuffPost
The campaign spoke of a child named Britney, 5, who "has walked thousands of miles with her family." It said the child "does not understand why they have to leave their house and the life they knew behind due to fear and persecution."
To sponsor one of the children, a donation of $20 was requested. The two organizations shared that the money would cover Christmas gifts and food.
The gift was meant to give the children joy and something to play with over the festive season. Trump went as far as to run an advert campaign that compared the migrants to a notorious cop killer.

Source: Twitter/HuffPost
He also dispatched 5,200 US military troops to the border. Ahead of the midterms, the president called caravan a "con" and brought it to the forefront in a bad light.
Please fill in your e-mail so we can share with you our top stories!