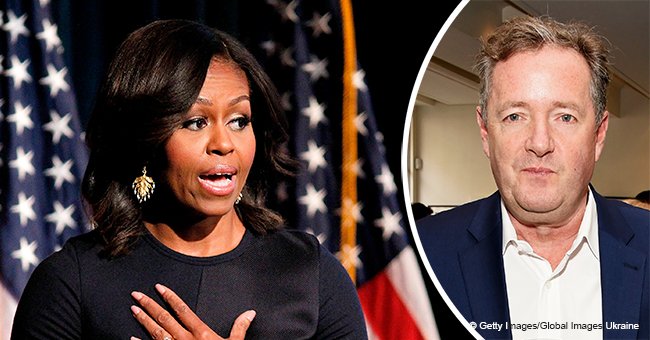 Piers Morgan calls out Michelle Obama for her 'sniping at Melania just to sell books'
Piers Morgan, the British journalist best known for "Good Morning Britain," penned an article for Daily Mail wherein he shamed Michelle Obama for "trash-talking" about Melania Trump.
The man released the Michelle-focused column referring to her recent appearance in the "Tonight Show Starring Jimmy Fallon" in which she addressed some details of her book, "Becoming" and apparently mocked Melania.
At some point during the show, Jimmy showed a photo portraying Michelle and Barack waving from Air Force One that was taken just after President Donald Trump's inauguration. He then said, "Can you walk me through" but Michelle chimed in and said, "Bye, Felicia."
MAKING FUN OF MELANIA
For Piers, it was a clear way to make fun of Donald and Melania Trump as the phrase, picked up by the Twitter generation from the movie "Friday," is often used to dismiss unpleasant people or situations.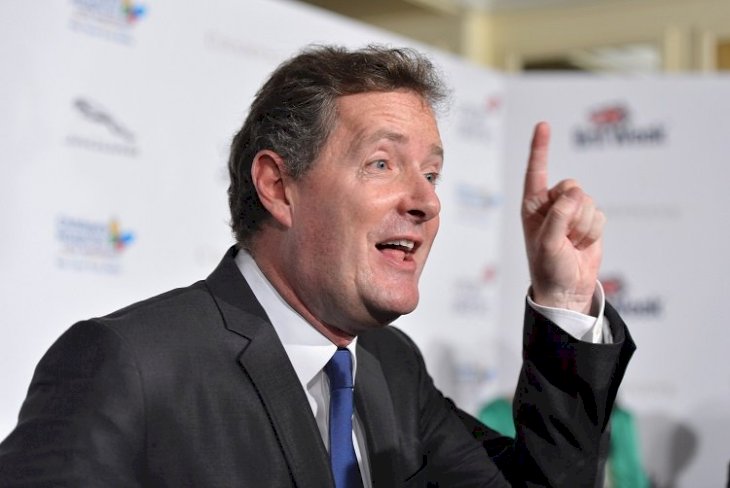 Source: Getty Images
The English journalist also suggested that, since Felicia and Melania are similar, that phrase was a low and unnecessary slight to the new FLOTUS coming from the previous one, something that is not supposed to happen as there is an "unwritten rule" that first ladies don't attack each other because they know how difficult that job is.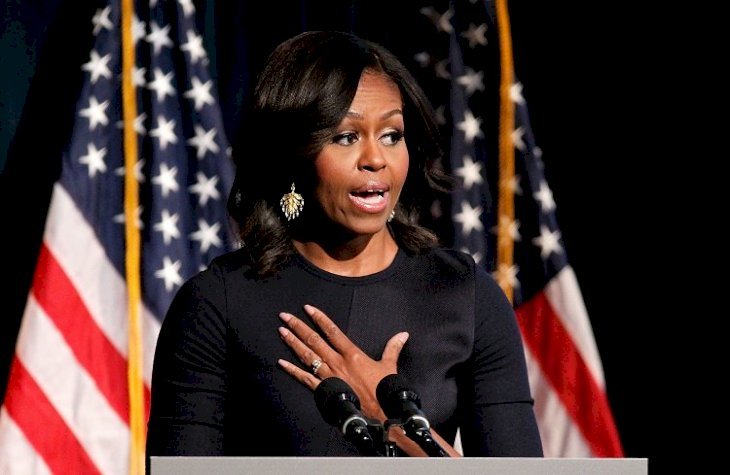 Source: Getty Images
MOCKING THE PRESENT MELANIA GAVE HER
Apart from that, Piers noted that Michelle talked about the present she got from Melania on Donald's inauguration, referring to it as "the Tiffany's box" while she "crunched her face into an expression of withering theatrical bemusement" to make the audience laugh.
The present was an expensive frame she got in a blue Tiffany box. According to Piers, it was very similar to the gift that Michelle gave to Laura Bush, George W. Bush's wife, on the inauguration day of Barack.
DOING IT TO SELL MORE BOOKS
"What I find hard [is] to admire is Michelle Obama's decision to now publicly mock, denigrate and ridicule her successor. And I find it even more unpalatable to admire that she did it whilst flogging her new best-selling autobiography. (It's a great book, by the way)," wrote Piers.
The fact that Michelle and Melania don't get alone doesn't mean that they should openly blame and criticize each other, which is what Michelle has been doing to sell more books, according to Piers, who said that most of the things the former FLOTUS has done or said about Melania are part of a strategy to get publicity.
"How sad to now see the same Michelle Obama, a woman I greatly admire, now herself go so low simply to belittle her successor, flog a few more books and further line her already bulging pockets," finished Piers.
Please fill in your e-mail so we can share with you our top stories!