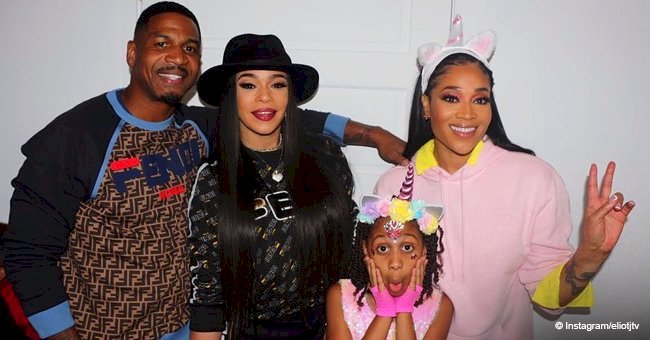 Stevie J & ex Mimi Faust celebrate their daughter's 9th birthday with his new wife Faith Evans

Stevie J and his new wife Faith Evans have mended bridges with his ex Mimi Faust. Mimi recently celebrated Stevie's and her daughter's 9th birthday with the newlyweds.
On December 13th, 2018, "Love & Hip Hop" stars Mimi Faust and Stevie J celebrated their daughter Eva Giselle Jordan's 9th birthday. The former couple threw a joint party for Eva and her friend Sofia.
The party was unicorn-themed. It was attended by close friends and family members, including Stevie's new wife Faith Evans.
Before the party, Mimi took to Instagram to wish her only child happy birthday. In a heartfelt post, she addressed her nine-year-old and wrote from the heart.
She wrote, "Happy Birthday to one of the most amazing and awesome little person I've had the pleasure to meet. i'm so honored to be your mother and to watch you grow into a magnificent human being! I love you more than words can say."
Fans took to the comments section to wish the little girl happy birthday. They were also stunned by how quickly she grew up.
"So pretty , she's her father daughter look just like Stevie" wrote one user.
The birthday party is just one of the many times the couple and Mimi have come together for the sake of their family. They have buried the hatchet and moved forward.
Faith recently posted a pic of the three of them captioned, "Much respect @mimifaust #Repost @hitmansteviej_1 with @make_repost. I'm so grateful for patience, wisdom & understanding. Surrounded by Queens and God I thank you."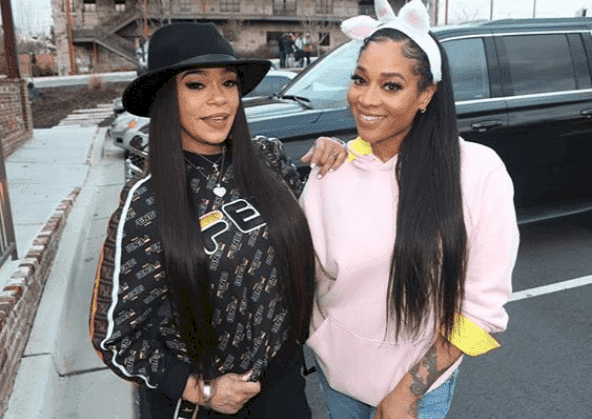 Instragam/eliotjtv
Stevie's and Faith's Relationship:
Stevie J and his wife Faith Evans had shocked fans when they tied the knot last year. In the past, the "Love & Hip Hop" star had a rocky relationship with his ex Mimi Faust as well as the "Puerto Rican Princess," Joseline Hernandez.
He has children with both women. However, it appears Stevie found his perfect woman in R&B legend Faith Evans.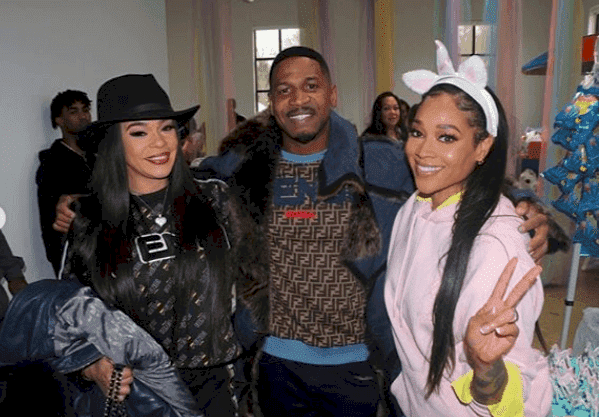 Instragam/eliotjtv
Faith is the widow of the late Biggie Smalls, whom she thinks would have approved of the relationship. Fans harshly judged the union on social media when the couple went public.
One told Stevie, "I just wanna know how u used to be sitting with biggie and she was married [to] him… anybody from the street [know] loyalty everything."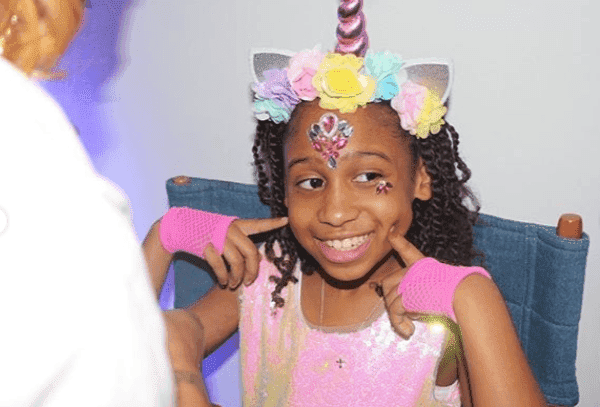 Instragam/eliotjtv
However, Stevie politely told the commentator to mind her own business. He said, "I hear you though. We are 20+ years afterward and we are married & happy. Take your issue up with GOD."
The pair has since appeared on social media, red carpets, and public appearances together. They look extremely happy, supportive and in love.
Please fill in your e-mail so we can share with you our top stories!