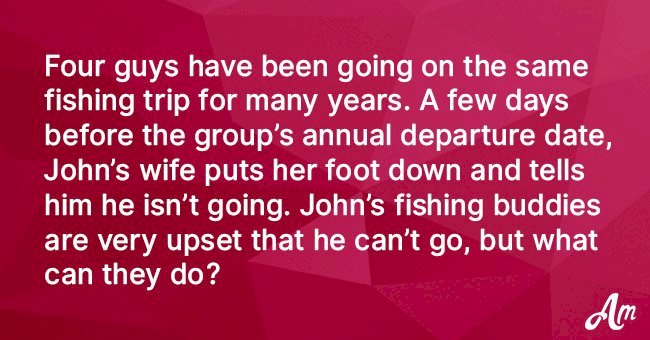 Wife forbids husband from going fishing
Married couples have been known to have arguments from time to time, but one couple's debate about the husband going fishing tops them all.
This story had been told for years but is still as entertaining and enjoyable as when it was first mentioned.
Read more on our Twitter @amomama_usa.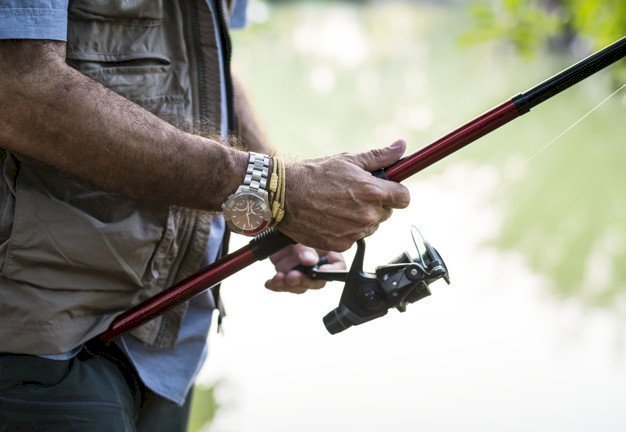 Freepik
FUNNY FISHING
A group of four male friends had been going on the same annual fishing trip for years. One of them has a wife who has become fed up with this and refuses to allow him to go with.
The timing of her refusal is not great as it falls just a few days shy of the men's planned departure for the trip. While his three friends are upset that he can not join them, they go ahead with their plans.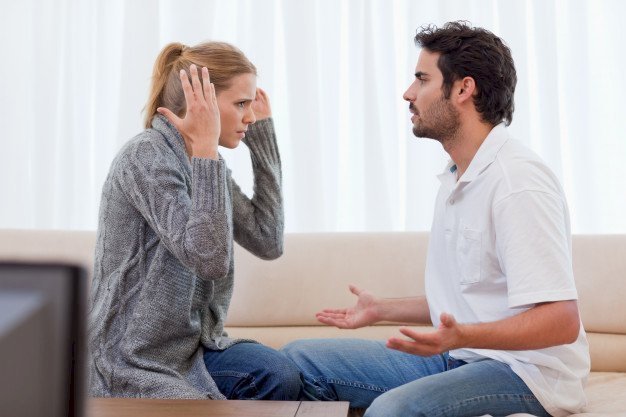 Freepik
They are amazed when they arrive at the campsite to find their friend sitting there drinking a beer with his tent set up. They asked him how he managed to convince his wife to let him come after all.
He revealed that his wife had recently become interested in the "50 Shades of Grey" trilogy and wanted to try some of the BDSM scenes described in the books. So he obliged to her wishes and tied her to the bed.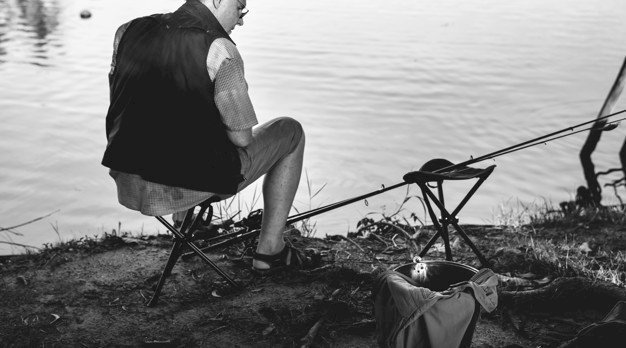 Freepik
He took the opportunity to leave her there and go ahead on his trip because the last thing she told him was to do as he pleased.
WHAT'S ON THE LINE?
A country club in Austin recently experienced a strange incident. The golf superintendent, Craig loving, found and rescued an owl that had gotten its wing caught in a fishing line.
No wildlife experts were able to come to the club and help, so Craig took matters into his own hands. He cut the fishing line and untangled some surrounding wire from the bird's wing.
A video of this rescue was posted by the club's Facebook page and had since gone viral with many seeing Craig as a hero.
Please fill in your e-mail so we can share with you our top stories!