Here's why this year lots of parents are giving newborn girls boys' names
This past year, so a lot of girl babies been given names like Ainsley, Bailey, Chandler, Harper. There's a reason for that. 
The trend started when parents wanted to their girls to have "strong names," while others chose a male name to honor a family member. 
Parents would like to raise strong and independent daughters, and figure that gives them a powerful name is part of the battle won. 
Read more on our Twitter account, @amomama_usa.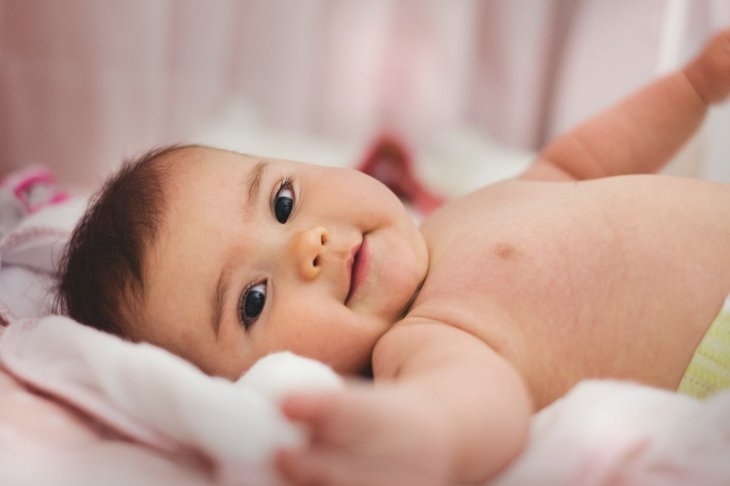 Statistics show that some 686 girls born in the United States during 2017 were given names like Ezra, Lincoln, Austin, and Wyatt. 
While only 11 girls were given the name Wyatt in 2007, it increased to 107 a decade later, according to stats collected from the Social Security Administration. 
Ashton Kutcher, Mila Kunis make first public appearance with kids
https://t.co/Dq5GpPXGwv pic.twitter.com/P5gzWa5vPn

— CanoeShowbiz (@JamShowbiz) July 18, 2017
A decade ago, only 13 girls had he name Lincoln, and 15 girls had the name, Luca. During 2017, those figures rose to 237 and 92 respectively.  
Some parents liked the male-name trend but wanted still wanted their daughter to grow up some feminity, and have them a boy's name as a middle name. 
That's Ryan Reynolds and Blake Lively's daughter James in Taylor Swift's song #Gorgeous https://t.co/ClbOAomG1U pic.twitter.com/rZQcfiV5Rx

— Insider (@thisisinsider) November 10, 2017
Some celebrities who kept the trend alive this year, include Mila Kunis and her husband Ashton Kutcher, who named their daughter Wyatt. 
Jessica Simpson named her daughter Maxwell, while Ryan Reynolds and his wife Blake Lively chose James for their 4-year-old daughter, and Inez for the 2-year-old. 
Jessica Simpson's 5-Year-Old Daughter Maxwell Is a Makeup Guru in the Making#Women #LifeStyle
For more details : https://t.co/4nbvYPUihT pic.twitter.com/WPZT0nXjJc

— Fitness workouts (@womenworld01) November 30, 2017
A recent poll conducted by Daily Mail among nearly 1 million mothers determined that 2019 will see parents moving towards feminine names again. However, Charlie will remain popular. 
The lineup of popular choices for 2019 includes Arabella, Aurora, Danica, Hadley, Reigh, Willow, Pearl, Luna and Perstephanie for girls. 
Teri Hatcher's daughter Emerson, 17, towers over her as they shop in LA  http://t.co/ipB4NnJOIq pic.twitter.com/64HfWN2x6X

— Vegas Blog App (@VegasBlogApp) August 26, 2015
Based on the poll, popular boys names include Aiden, Chase, Grayson, Hunter, Liam, Orson, Quinn, Sawyer, Sebastian and Theodore. 
The least popular names during 2018, also based on the data collected from the poll, was Arnold, Carl, and Ivor for boys, and Mimi, Bonny, and Alora for Girls.