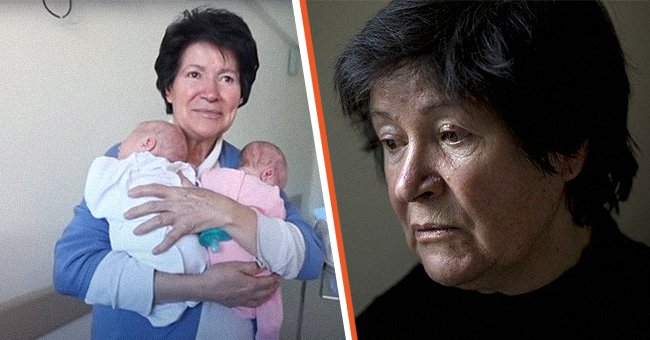 Youtube.com/El País - Twitter.com/diariodeburgos
Woman Who Had Twins at 64 Has to Give Them up after Being Deemed an Unfit Mother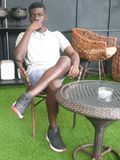 Motherhood is an amazing journey, and most women aim to protect their offspring, but sometimes there may be barriers. Still, it is never a deterrent for some women. This was the mindset of a 64-year-old Spaniard who defied all odds, giving birth to twins at her age.
Irrespective of race, skin color, family background, social status, or religious beliefs, most women desire to have a family, be mothers, and have kids to love and support.
Unfortunately, the scripts are not as easy as prepared, and life happens to some women. They either struggle with health issues that limit their chances of staying pregnant, miscarriages, or have reached menopause when they finally become ready.
Somehow, there have been provisions for such women to have kids. One of which is adoption. Yet, this is barely satisfying as many of them long to have a child from their loins.
Thankfully, science and a bit of luck have redeemed many over the years. Women can now freeze their eggs and use a surrogate when ready or go through IVF if they still intend to house their fetus.
For then 64-year-old Mauricia Ibanez from northern Burgos in Spain, age was a limitation, yet she consistently tried to become a mother. When she finally became pregnant for the first time at age 58, she yearned to repeat the process, not minding her health.
MAURICIA IBANEZ GOT TO BE A MOTHER
Ibanez, who worked as a Foreign Ministry civil servant, appeared on her country's headlines in 2011. The Spanish media reported that she gave birth to a daughter, Blanca, at age 58.
While explaining the late delivery, Ibanez blamed her work, adding that she moved around a lot and only became committed to having a family nearly two decades ago.
Unfortunately, this was after her dismissal from work following a mental issue. She had been diagnosed with a paranoid personality disorder.
Still, without work and with a mental disorder, Ibanez persisted in her quest for motherhood. However, her first shot at motherhood was dissatisfying.
According to the regional government of Castilla y León, following an investigation, they concluded that the child was not getting proper care from her mother while they lived in a small village called Palacios de la Sierra.
They maintained that the place was unclean and that the child was mostly abandoned. Ibanez fought to retain her child, but eventually, Blanca was handed to a family member in Canada in 2014.
It was a devastating moment to separate from the girl who first called her mommy. So rather than accept defeat, she became committed to trying again, despite her age.
In her words: "I decided to become a mother because the experience of having Blanca, my first child, was fantastic: I asked myself if I could really have another. I'm not worried at all about my age. I am old, but it has been possible for me to get pregnant: science and medicine are the last opportunity we older people have."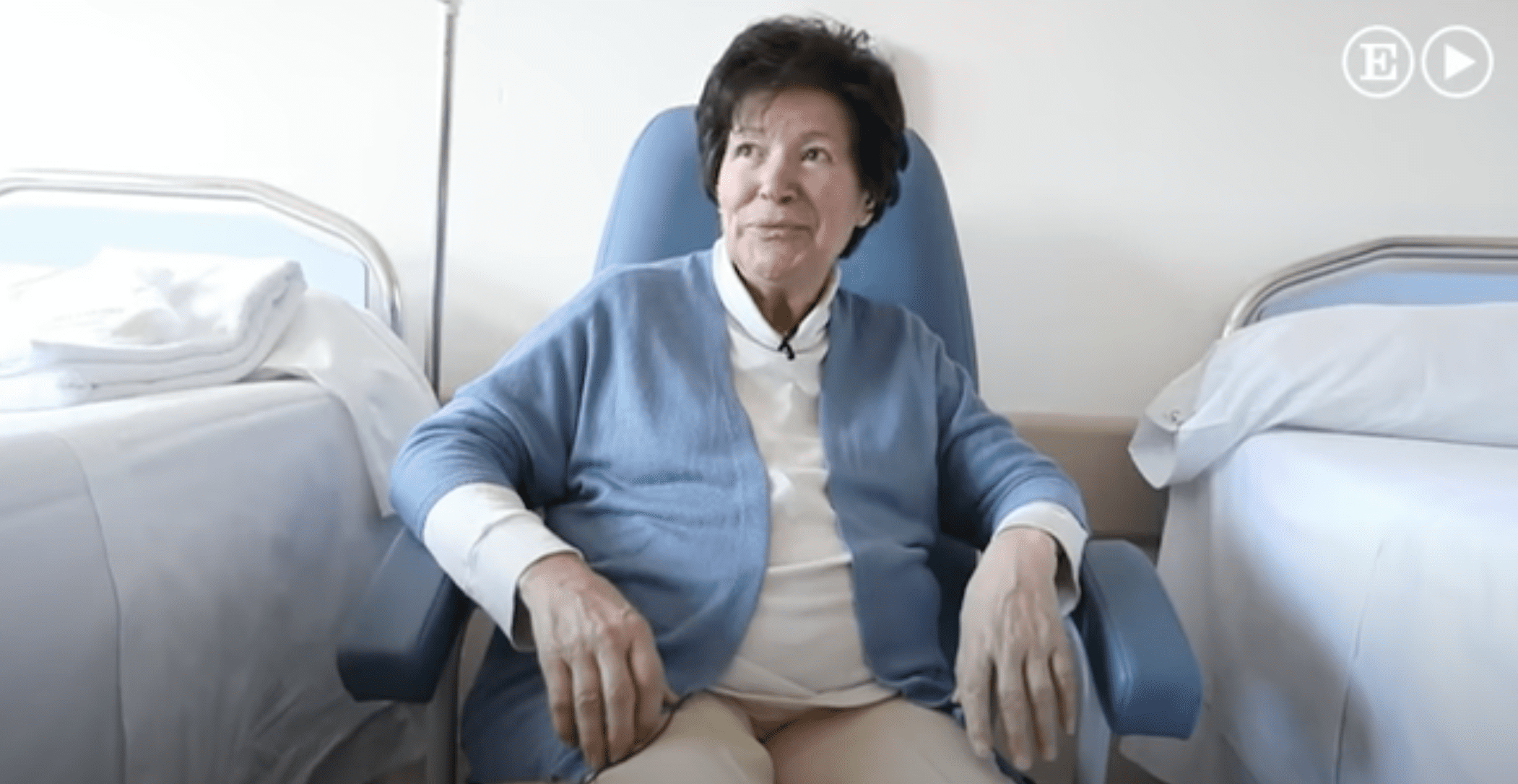 Mauricia Ibáñez talking about her twins | Source: El País
BECOMING A MOTHER AGAIN AGAINST ALL ODDS
It did not matter what the authorities thought; Ibanez never stopped trying, even if it meant frequent visits to the U.S. for her fertility shots.
She was comfortable traveling overseas because the system did not discriminate based on age. The situation alarmed her sister, who appealed to the court to declare Ibanez "fully incapable."
This was aimed at stopping her regular visits to America. Ibanez's sister wanted her passport withdrawn, but the judge overruled it after psychologists claimed that the woman's health would not prevent her from looking after herself or a child.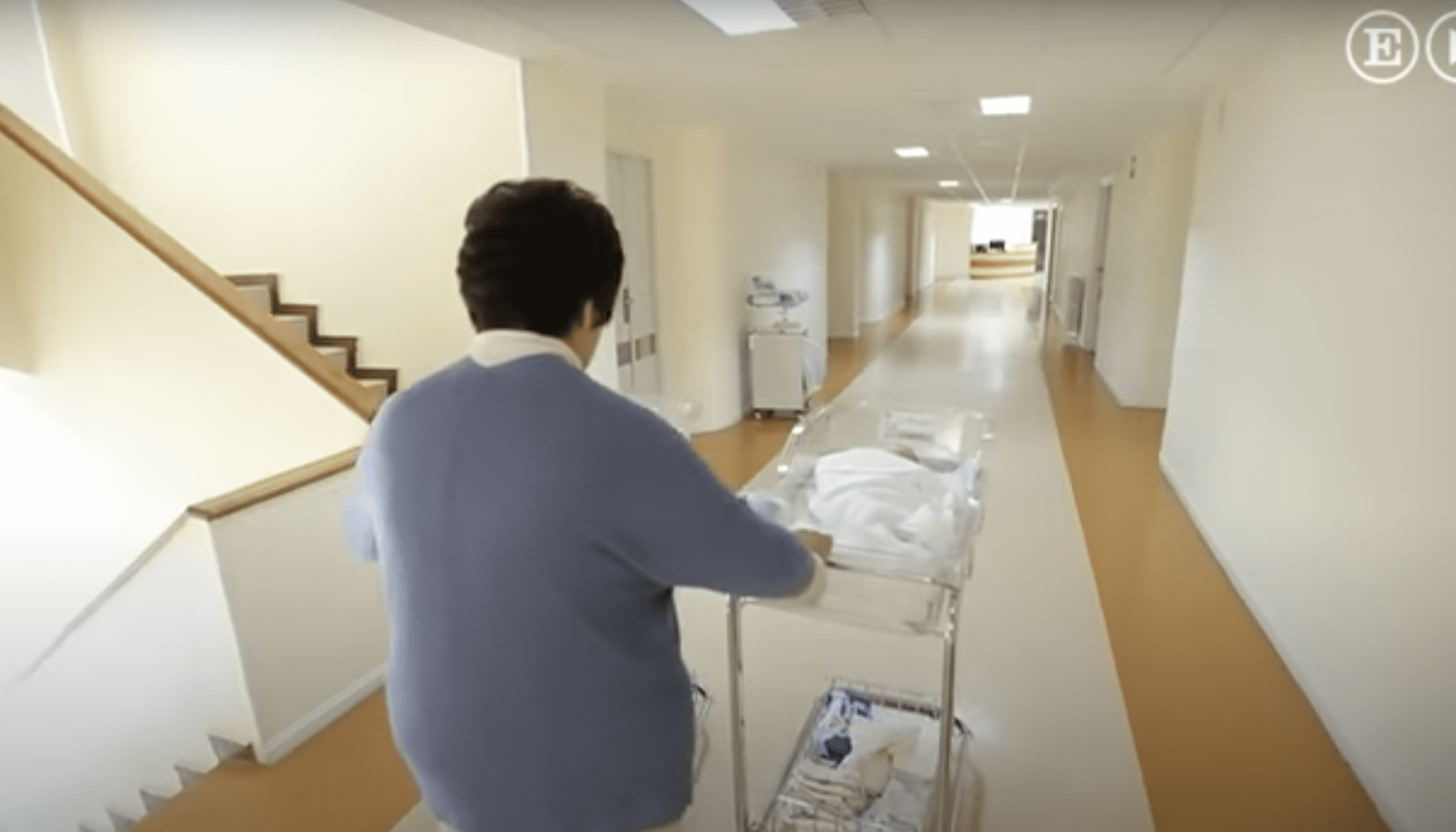 Mauricia Ibáñez with her twins at the hospital | Source: El País
In 2017, Ibanez became Spain's latest mom after the birth of her twins. This news stirred an unending debate across the country. Some approved of the benefits of such scientific procedures on an older woman, while others condemned it.
Irrespective of the views and judgments passed, Ibanez was overwhelmed by the birth of her son, Gabriel, and daughter, Maria de la Cruz, on February 14, 2017.
After childbirth, she lived in the hospital for more than one month. Following precedent, the new mom signed an agreement with the social services committing to employ a help that would provide 24-hour care.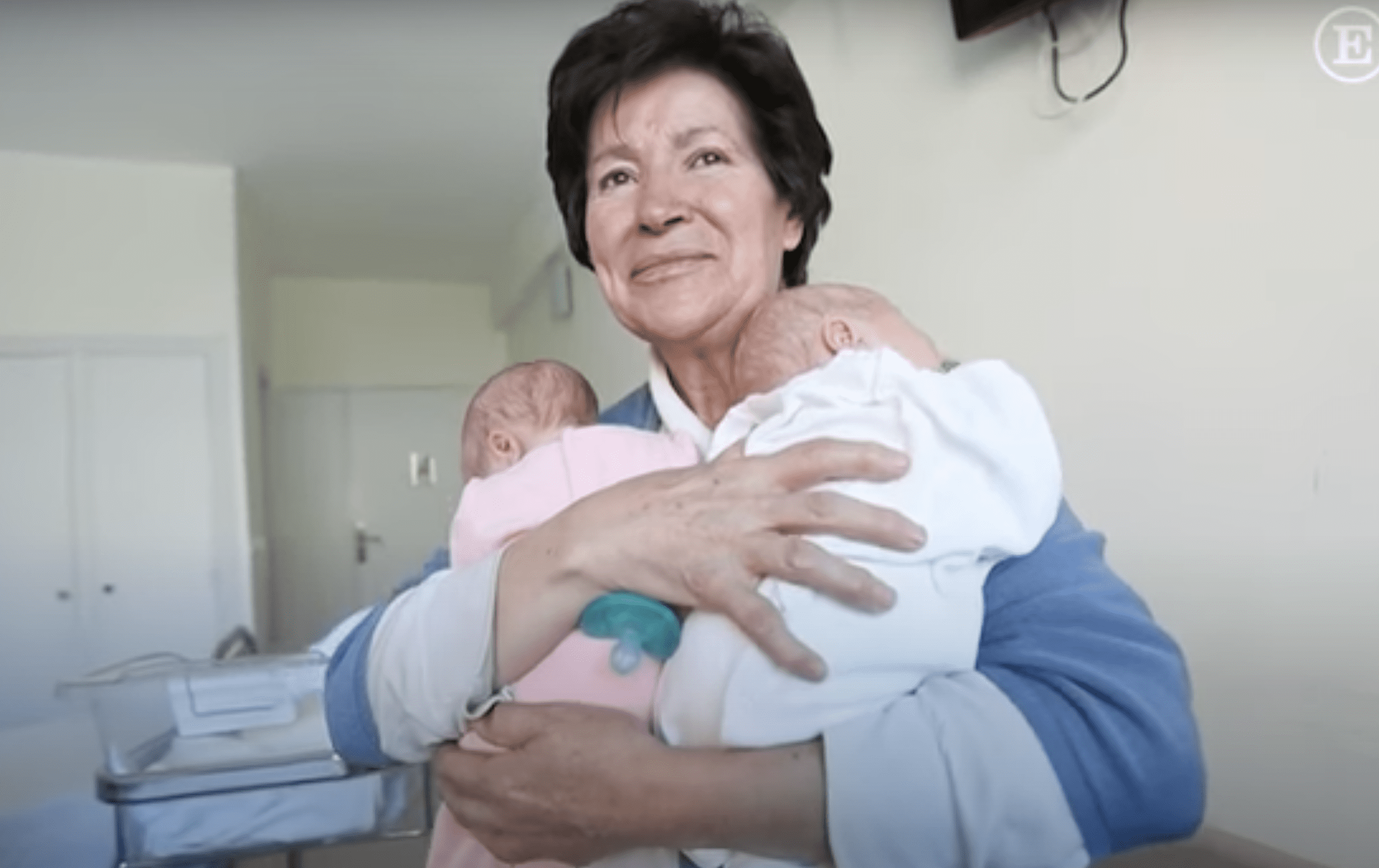 Mauricia Ibáñez holding her twins | Source: El País
The regional government supported the motion to have an assistant. However, ten days after she arrived home with the twins, they overturned their decision and concluded that the twins were "at risk."
Following her return home, the social services visited her frequently, observing her progress. A spokesperson from the group later explained that it was best for the kids to have foster parents and that Ibanez could reunite with them in the future.
This was traumatizing for Ibanez, who confessed shortly after delivery that she sensed they might take the twins.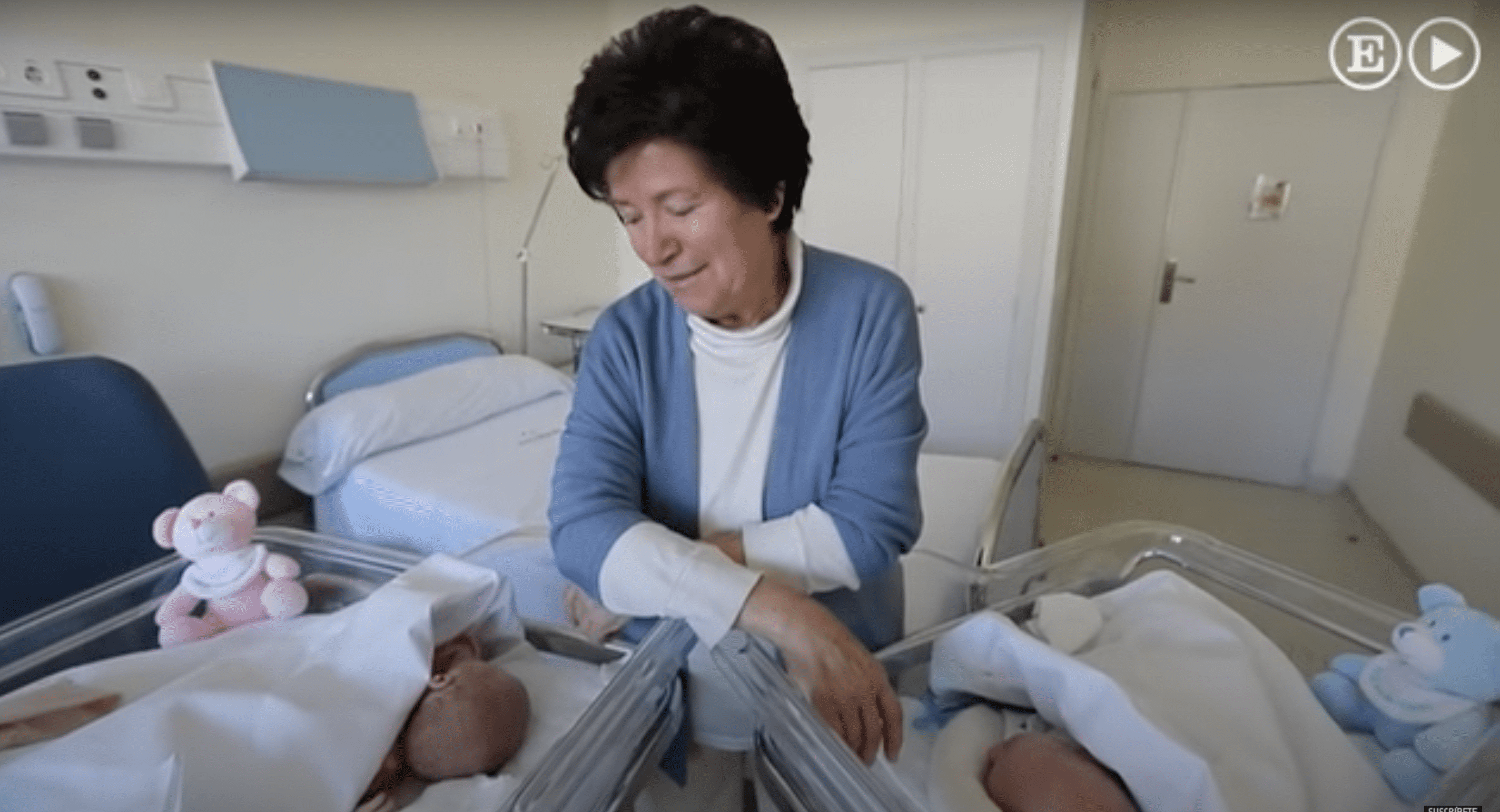 Mauricia Ibáñez watching her twins | Source: El País
Eventually, the babies were taken and put in two foster homes. As promised, Ibanez has been visiting them; however, she feels resentment towards the social services, which she labeled "anti-social services."
The mother of three confessed that she is still unable to reach her first child, adding that the social services were envious of her deliveries because they happened at an "impossible" age.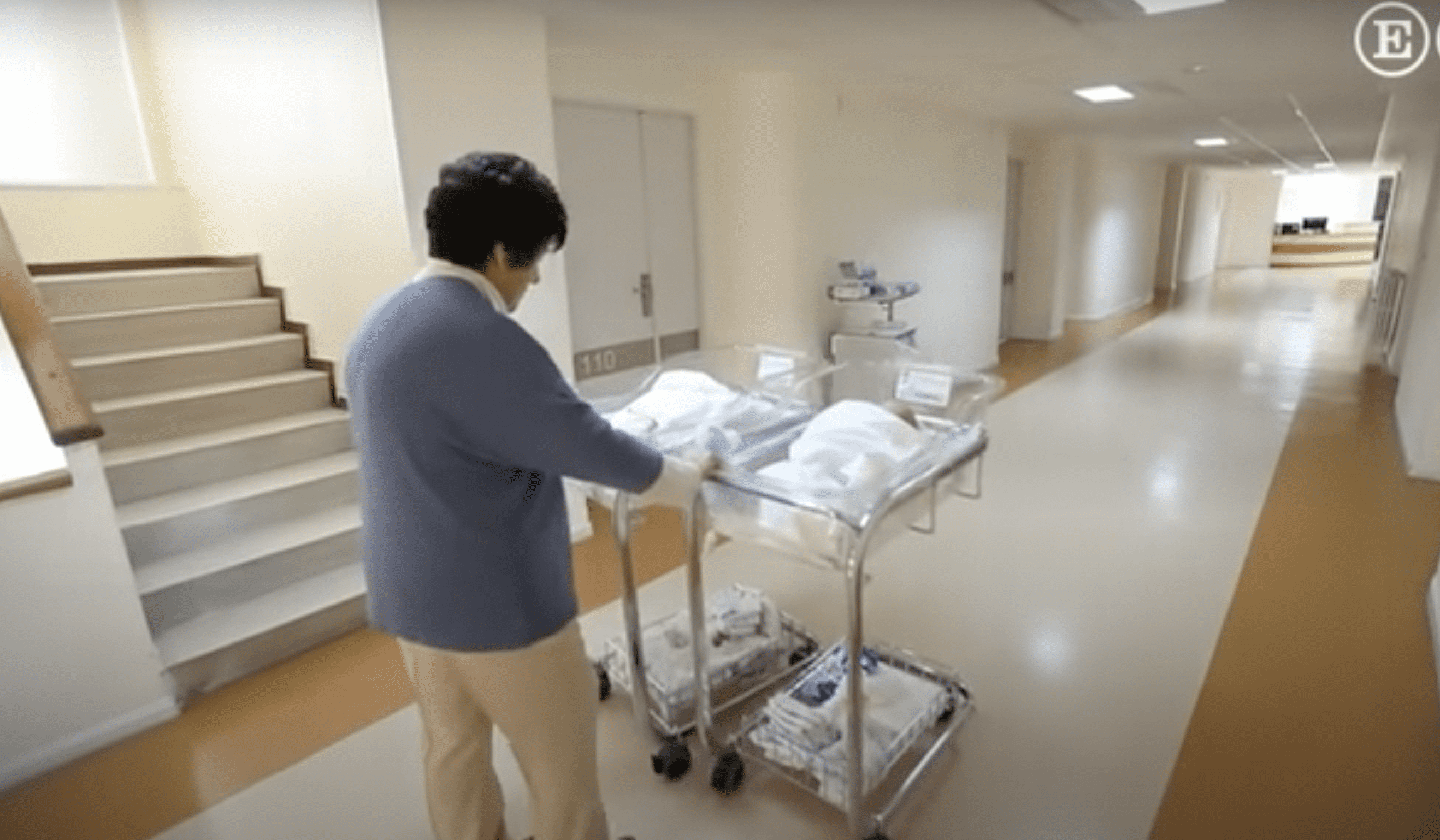 Mauricia Ibáñez with her twins at the hospital | Source: El País
THE FIGHT TO HAVE HER BABIES BACK
For more than three years, Ibanez remained unwavering in her quest to get the twins. But in 2020, the Supreme Court in Spain ruled that the kids should stay in foster care.
This did not go down well with her. She revealed that she would appeal the judicial decision and never accept losing custody of her kids. Ibanez added:
"I will fight like a lioness."
Despite the account of the story tendered by the social services, Ibanez is an inspiring figure who has maintained her grounds, fighting through the challenges aimed at blocking her from not only becoming a mother but enjoying the journey.
Undoubtedly, this struck a debate around the country, but it brings to light the struggles many women face to become mothers. Sadly, sometimes, even with the challenges, it never happens.
Please fill in your e-mail so we can share with you our top stories!
The information in this article is not intended or implied to be a substitute for professional medical advice, diagnosis or treatment. All content, including text, and images contained on news.AmoMama.com, or available through news.AmoMama.com is for general information purposes only. news.AmoMama.com does not take responsibility for any action taken as a result of reading this article. Before undertaking any course of treatment please consult with your healthcare provider.