Prince George is grown up enough to choose his Christmas present himself
It is not every day that one sees royalty in a "poor man's John Lewis store." But when Kate Middleton got spotted in 'The Range,' little Prince George knew exactly what he wanted for Christmas.
Last Christmas all Prince George wanted was a police car, and when dad, Prince William gave his letter to St. Nick during an event it melted many a heart. This year it's something entirely different, as it often is with kids.
Revealed: Kate's pre-Christmas shopping trip to pound-style store with George and Charlotte. And what did the little prince want? Dinosaur slime, of course! Kate also called Charlotte 'poppet' - very sweet! https://t.co/bIPhTAP1r5

— Rebecca English (@RE_DailyMail) December 24, 2018
When Kate and the kids stopped by 'The Range,' many shoppers didn't recognize them at first, as a teacher recalled afterward:
"As I was looking at the shelves I noticed a tall dark-haired lady further down the aisle and thought to myself 'I recognize that face.'"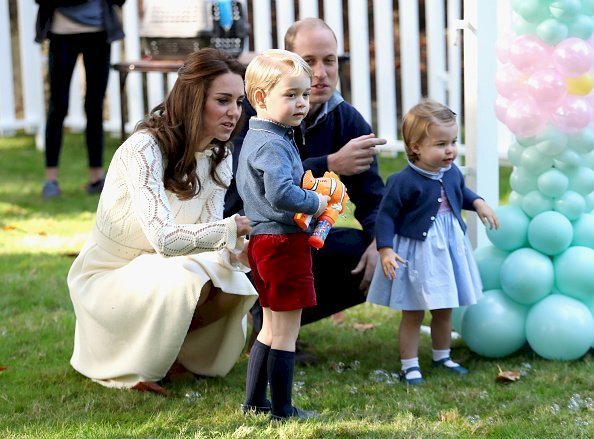 Read more on our Twitter account
@amomama_usa
.
'The Range' in King's Lynn is a stone throw from Sandringham Estate where the royal family spends Christmas. 
Picking up some last minute items Kate, Prince George, and Princess Charlotte browsed the toy aisles and made several purchases.No matter if they are royalty or not, kids will be kids, as a fellow shopper, Sarah Daniels saw Prince George eyeing a pot of dinosaur slime.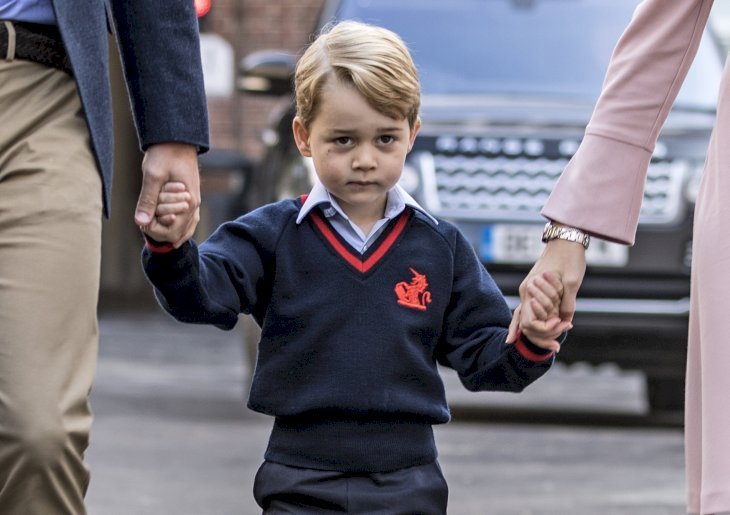 At one stage Princess Charlotte made herself comfortable sitting on the floor, which prompted a quick word from mum Kate, "Get up, poppet."
The nickname Kate called Princess Charlotte seems to be a term of endearment among the family, as Prince William got heard calling Kate "poppet" on previous occasions.
Casually dressed in jeans, boots and a tweed jacket, Kate and her children picked out several last-minute gifts.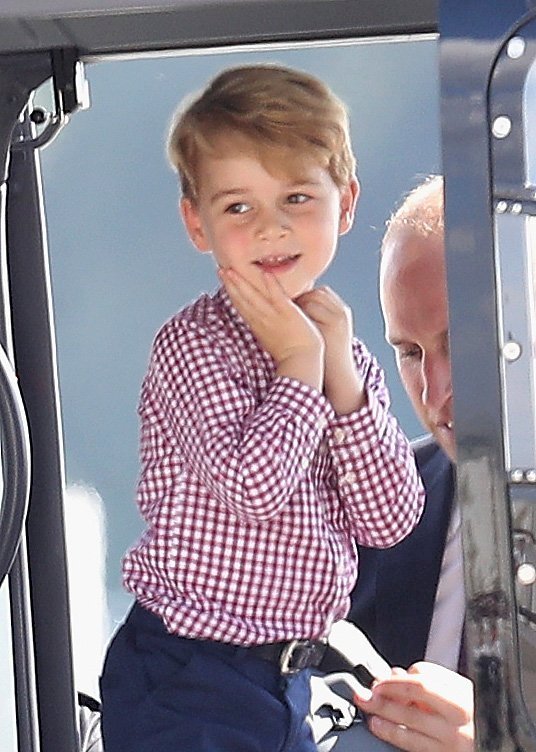 The royals hand out funny and cheeky gifts for Christmas, and the cheaper, the better. Probably what Kate and the children were looking for during their outing.
As far as toys go, Kate and Prince William have a rule regarding what their little prince and princess is allowed to play with.  Being firm believers in outdoor play, regular kids toys and stimulating their imaginations. Therefore, the royal couple does not let their kids play with gadgets like IPad's. 
Kids should be kids and enjoy their childhood. Princess Charlotte loves her wooden toys and Disney Princess dolls, while Prince George is at the stage where he realizes his life is different from that of his friends, continually asking dad, Prince William questions.
Prince William loves to ask Prince George about his view on worldwide events and enjoy stimulating and encouraging a curious and informed mind.