52-year-old Baltimore woman stabbed to death after giving money to a panhandler
Jacquelyn Smith passed away at 52 years old after she was stabbed while giving some money to a homeless person in Baltimore.
Jacquelyn, her husband Keith, and their daughter Shavon were in their vehicle in early-December when she noticed a young woman asking for money on the streets. Since the lady was apparently carrying a baby, Jacquelyn felt touched, so she wanted to help her.
From the passenger seat, she asked her husband to pull over and searched in her purse $10. At that point, Keith noticed that a man was standing next to the woman, but he never thought that something bad could happen.
DIGGING INTO THE INCIDENT
Jacquelyn then rolled down the window to hand the woman the money, and the homeless lady even said "Thank you" and "God bless you." Later, the man approached the vehicle, said "thank you," and started stabbing Jacquelyn. After that, the man snatched her necklace, and the woman stole her purse.
Then, both criminals fled the scene. The supposed baby the lady was holding was probably a stuffed animal wrapped in a blanket, Keith revealed. The supposed homeless woman, who was even holding a sign that read: "Please help me feed my baby," also fled with the killer.
DESCRIBING THE VICTIM
Some friends of the victim described Jacquelyn as a person who has a heart of gold. Apart from that, they said that the manner in which the crime took place was strange.
However, they pointed out that giving homeless people some money was something that Jacquelyn would do because "she's the type of person who would do that for anybody."
TRYING NOT TO FEEL GUILTY
"I don't want to beat myself up, but I feel somewhat responsible for letting that person get that close to my wife," revealed Keith, "It's just a lot right now going through my mind. That's why it's hard for me to sleep because now I'm trying to see how I could have did things differently, how I could have took another street [sic]"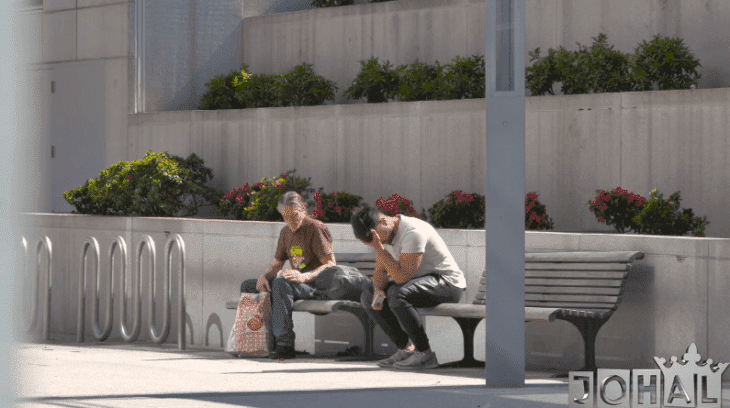 Even though Baltimore Mayor Catherine Pugh warned people not to roll down their car windows for homeless people asking for money, not every homeless person is a criminal, and a man proved it.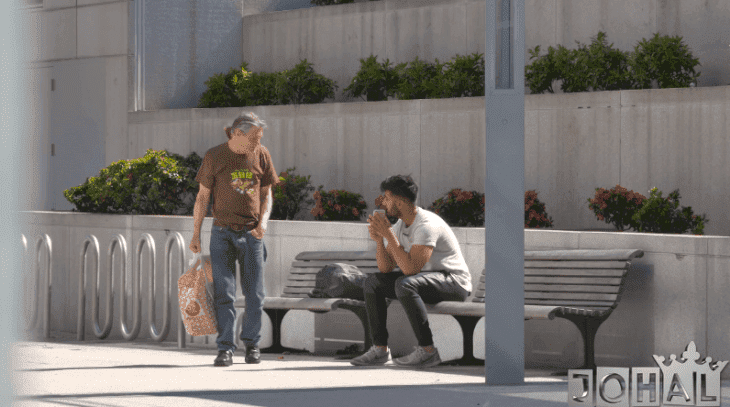 NOT ALL HOMELESS PEOPLE ARE BAD
A famous YouTuber named Johal created a social experiment in which he gave a homeless man some money while he was asleep. When the man woke up and saw the money, his excitement was evident. After buying some blankets on a Target store, the magic took place.
Johal sat beside the man and started talking on the phone asking the person if he could borrow some money to buy his daughter's medicines. The homeless man listened to Johal, and after he hung up, he asked Johal what was the problem.
After he explained that he was going through a difficult moment financially, the homeless person asked him to wait for him, went back to Target to return the items he had bought minutes before, and gave Johal the money.