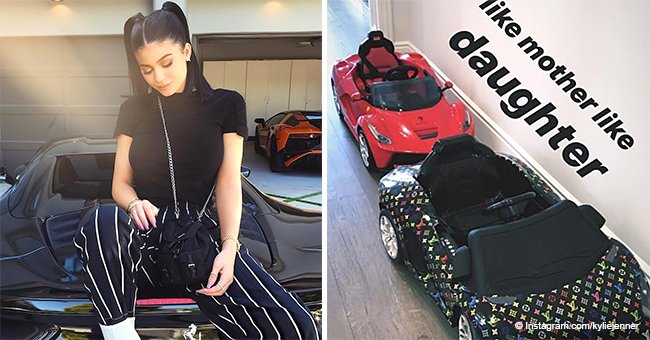 Kylie Jenner gifts 2 custom toy Lamborghinis to baby daughter for Christmas
Kylie Jenner is loaded with money now that her billion-dollar business has been raking it in the past few years, so gifting her daughter with two Louis Vuitton printed toy Lamborghinis for Christmas shouldn't be a problem for the first-time mom.
That's exactly what she did this Christmas, as she gave her daughter Stormi the extravagant Christmas present, which included a red Lamborghini and a multi-colored Louis Vuitton Lamborghini that her daughter can easily ride around their huge Calabasas mansion.
Proud of the lovely gift, Kylie posted about it on her Instagram stories, much to the delight of her 122 million followers. There, she captioned it with "like mother, like daughter", given that she too has her own Lamborghini and tons of Louis Vuitton gear. She often posts about these on Instagram, especially her extensive wardrobe and handbag collection that boasts of numerous brands, LV included.
She shared the photo of her daughter's present just before she attended the Christmas Eve party hosted by her mother, where the entire Kardashian clan donned silver clothing.
The 21-year-old shared photos of her and Stormi posing with her sister Khloe and daughter True, who looked stunning in their very own custom Christmas ensembles.
Kylie's floor-length dress was sparkling, which highlighted her stunning features. She had on clear heels, silver jewelry, and her hair pulled up into a bun, making her look as classic and elegant as ever. Likewise, Stormi matched her mom's outfit by wearing a silver onesie, and the two looked like the perfect pair.
It's unclear whether or not the gift Stormi received was from both her parents or just from Kylie. In fact, Travis seems to have been missing in action in their holiday photos, and this might easily be because of the feud he is currently in with his sort-of-brother-in-law Kanye West.
Kylie and Travis have been doing good, however, as the rapper previously shared with the world after an imposter tried to make it seem as if he was cheating on Kylie. However, he made sure to call that out saying that he and his "wife" are going strong, and that people are just trying to take the joy away from them.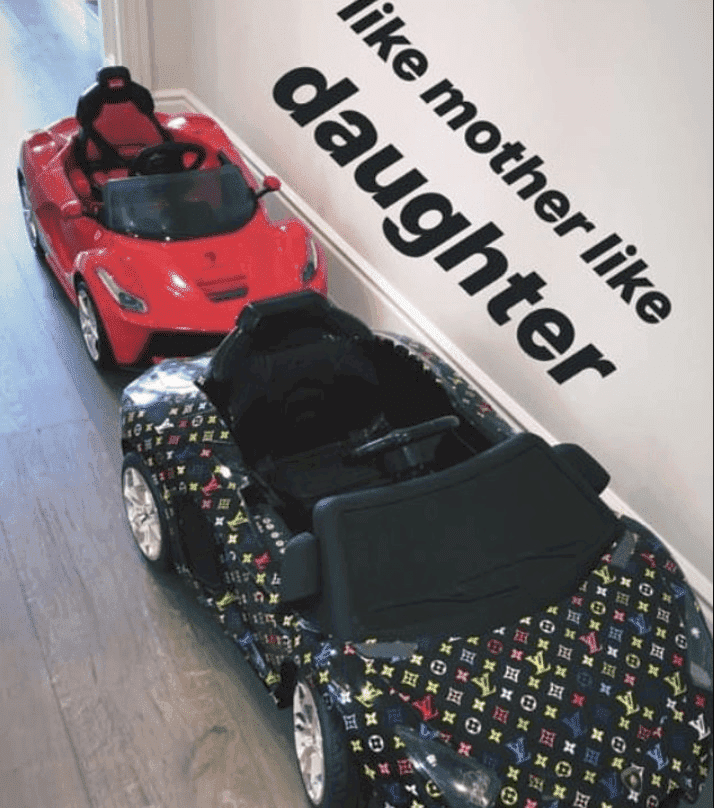 Source: Instagram / Kylie Jenner
Please fill in your e-mail so we can share with you our top stories!