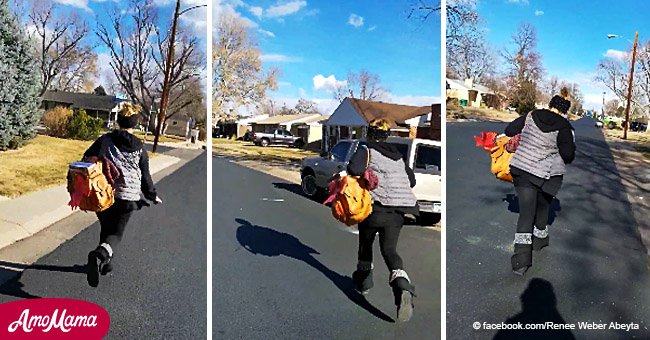 Confrontation video shows Colorado woman chasing down porch thief and shaming her

A Colorado home-owner caught a thief red-handed on video and "outed" her on social media.
A woman who was stealing Christmas packages from porches in Lakewood, a community in Jefferson County, Colorado was caught by her would-be victim thanks to a cell phone app.
Renee Abeyta captured her "Bad Santa" experience on camera and posted it on Facebook where it was viewed and shared by thousands of people.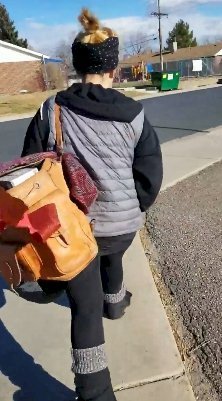 Source: Facebook/Renee.Abeyta
The Bad Santa came out of me today. Never would I have ever acted out like this but when someone steals s#&& from you on camera my inner self said NO WAY!
Renee Abeyta, Facebook
TRACKING DOWN A THIEF
Abeyta was doing her chores when a security camera app warned her that there was someone on her porch. She looked at the footage and saw a young woman take a package from her porch.
Angered, the Colorado woman gave chase and soon spotted the perpetrator calmly walking down the street, carrying a backpack and several packages.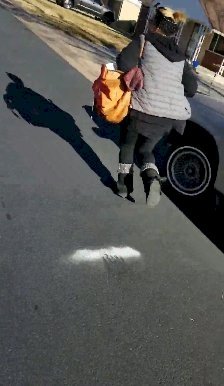 Source: Facebook/Renee.Abeyta
In a world filled with phone cameras, being a "porch pirate" is a risky and embarrassing line of work.
CHASING A CRIMINAL ON A QUIET STREET
As soon as the thief spotted Abeyta, she started running. Undaunted, Abeyta gave chase and called out to the woman to stop or she would call the police, and that she had her stealing on video.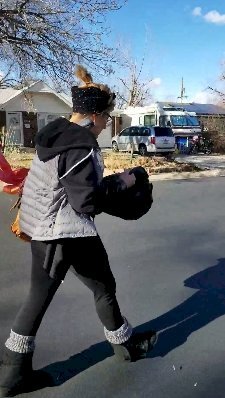 Source: Facebook/Renee.Abeyta
"LEAVE ME ALONE LADY!"
The thief kept running, but she called out over her shoulder at Abeyta, claiming she hadn't taken anything. But Abeyta was relentless and kept telling her to stop, and demanding that she hand over her property.
TRIUMPH OVER THE "BAD SANTA"
Worn down by Abeyta's persistence, the woman slowed down and started looking for her package in her bag.
She reluctantly handed it over to Abeyta who asked her what else she had stolen, but the thief took off running and vanished from her sight.
Abeyta posted the encounter on Facebook, and the "Bad Santa" has probably been identified by her friends and family. In a world filled with phone cameras, being a "porch pirate" is a risky and embarrassing line of work.
Read more on Twitter Amomama USA.
COUPLE DISCOVER BURGLAR IS A NEIGHBOR
An Argentinian woman, Ayelen Alvo, installed security cameras in her home after being burgled several times in an effort to catch the thieves.
Alvo had upped the security in her home several times, but the burglars always seemed to find a way to circumvent her safeguards.
Since the local police seemed equally baffled, Alvo decided to take matters into her own hands. She installed security cameras inside her home, and on the outside, determined that she would catch the thieves in the act and identify them.
Once more, the burglar struck, but this time their crime was captured on video. To Alvo's horror, she recognized the thief as Carolina Belén, the 20-year-old daughter of her next-door neighbor.
Alvo confronted her neighbor with her daughter's wrongdoing, and she immediately retrieved and returned the stolen goods, which included a smartphone, shoes and small items of value.
Please fill in your e-mail so we can share with you our top stories!