Philip Michael Thomas Who Played Detective Ricardo Tubbs on 'Miami Vice' Looks Great and Has 11 Grown Kids
Philip Michael Thomas, better known as the sexy detective Ricardo Tubbs on the '80s  series "Miami Vice," is now a 72-year-old with eleven kids. He rocks a long gray beard and has kept up with his passion for music through the years.
Philip Michael Thomas may be 72 years old, but he looks exactly like himself from years back when he starred on the '80s series "Miami Vice." While he used to rock black curly hair and a matching beard, he still continues to do so, only this time in gray, showing signs of aging. 
Thomas, who was ordered as a Pentecostal preacher at 16, has always been interested in music, but it was acting that pushed him into the limelight. In fact, it was his performance as Detective Tubbs on "Miami Vice" that skyrocketed him to fame.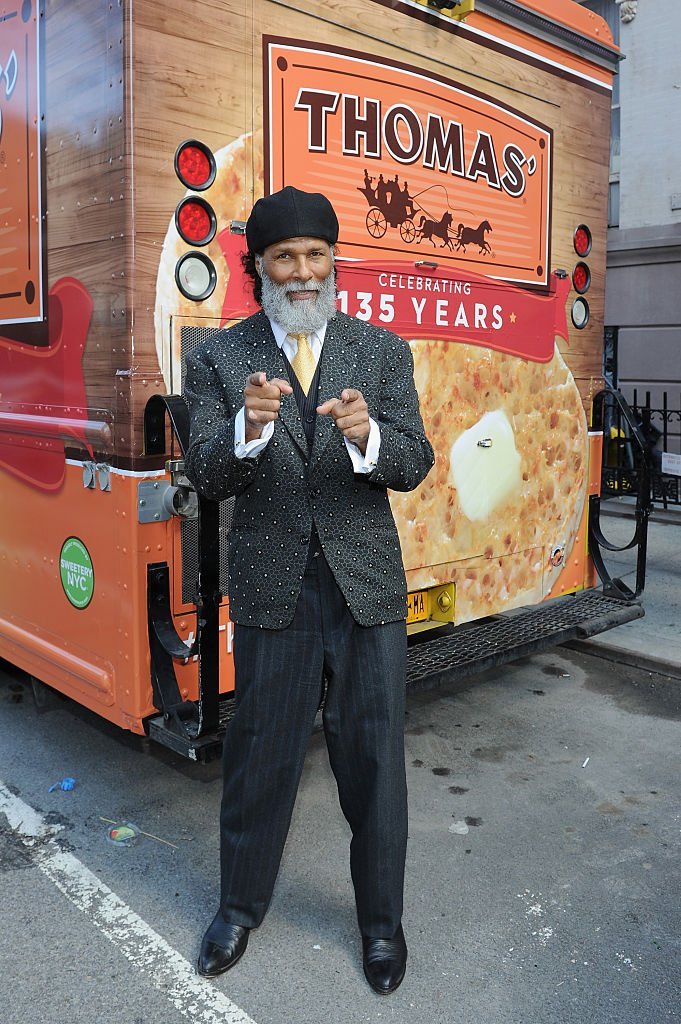 HIS PERSONAL LIFE
Thomas' character was known for being a ladies' man, and the actor didn't stride far from him. He fathered 11 children with five different women. 
His firstborn is a daughter named Sacha, whom he shares with Pat Thomas. He then had Khrishna with Merria Ross, Melody and India with Sheila Dewindt, Chayenne and Gabriel with Dhaima Matthews, and daughter Imaj and sons Sovereign, Sacred, Kharisma, and Noble with wife Kassandra.
HIS FAILED RELATIONSHIPS 
Kassandra is a model and mother to five of his children. She works as Imaj's manager and has helped her blossom into the musician she is now. 
Although they separated years ago, Kassandra and Thomas have kept in touch to support their daughter. Not a lot is known about their separation, causing fans to speculate through the years. 
MORE ABOUT HIS KIDS
His son Gabriel, known as Philip Jr., started a career in the music industry as an R&B singer. He's worked on albums with Grammy-winning producers like Akon, Tank, and Shakespeare. 
He released his debut album "Box Theory" through his own indie label called Snatch Digital Entertainment and has been working non-stop to continue providing fans with a universal sound that resonates with a diverse audience. 
MUSIC IN THEIR VEINS
Meanwhile, Gabriel's half-sister India decided to follow her mom's steps by getting into theater acting from a young age. She has appeared on numerous TV commercials and can also sing.
Imaj is a country singer who is managed by her mom. She has made appearances in several TV shows and performed for small audiences across the country. Her sophomore album "America's Sweetheart," released in 2016, caught the attention of the public with the single "Colorblind."
A LOWKEY LIFE
Melody is now a mom and fitness lover. She prefers to keep her life away from the spotlight as compared to the rest of her siblings.
As for Thomas himself, he's gone a long way from "Miami Vice" in the '80s. At the time, he was an actor full of plans, working on a new album, TV specials, and even a women's clothing business.
UPDATES ON THOMAS
More recently, however, he has been producing and writing music in the past couple of years. In 2015, he released a duet with artist Kathy Yolanda Rice titled "Flesh of my Flesh."
He composed songs for the musical "Sacha," which he also co-produced and co-wrote with Sandi Morais, a fitness instructor, and health coach. He also created the music track for Morais' Golden Workout video and Tune-Up DVD workout.
In 2008, he contributed five original compositions to and produced the music for "Music to Cook By" CD, which featured sensual reggae music and lyrical poetry for Sandi's "Recipe for Life" vegetarian cookbook.
With an impressive resume to back him up after decades in the industry, Thomas keeps his life out of the spotlight for the most part and usually only shows up to help his daughter Imaj promote her music career.