13-year-old pays for families to eat breakfast in hospital cafeteria on Christmas Eve
Jerry Hatcher Jr., a 13-year-old boy, embarked on a special trip to the Scottish Rite Hospital at Children's Healthcare of Atlanta on Christmas Eve to wow patients, staff and visitors by treating them to breakfast or lunch at the hospital cafeteria.
For this incredible act, the heroic boy accumulated up to $1300 in savings from his allowance and other monies gained from various jobs over the last year. It's a beautiful tradition he's kept on for several Christmases past.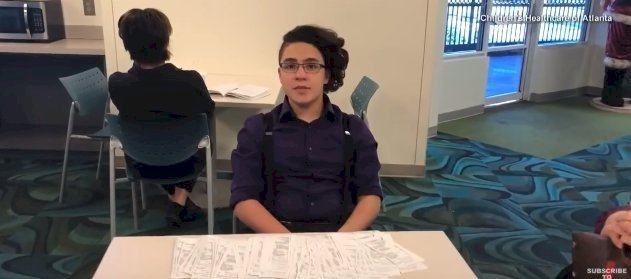 According to reports, an elated Jerry announced "It's Christmastime," to the hospital. Still in the festive spirit, he told those around that "No one should be suffering at the hospital at this time." Sound words from a 13-year-old boy. 
As people gathered around to applause the generous offer, Jerry made it known that his hope was not only to spread goodwill and happiness but also to help, in his little way, alleviate some of the financial burdens of staying in a hospital. 
According to him, "It's the small things that make the biggest difference because the hospital bills are enough." He explained further that "You can pay anywhere from $6 to $25 just on meals and that adds [up]."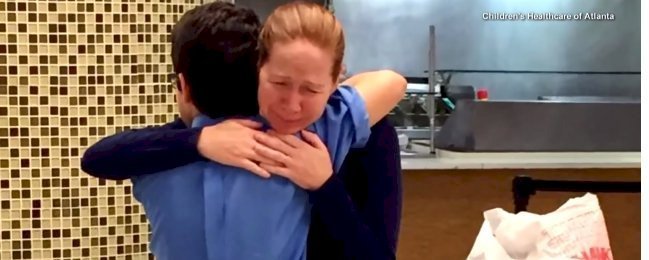 This heartwarming tradition was inspired by his family's stay in the hospital, a little while after his brother Javier was born.
Jerry's family made it known that their younger son was born with a huge mass that took up two-thirds of his lung. Little Javier was taken to the hospital in 2013 and admitted there. The initial treatment that was supposed to be a two- or three-day stay spanned over three weeks, lasting over Christmas day, with the family celebrating the holiday at the hospital. 
Javier, Jerry's younger brother, was discharged with only one lung that year, but the little boy is now a healthy, happy 5-year-old.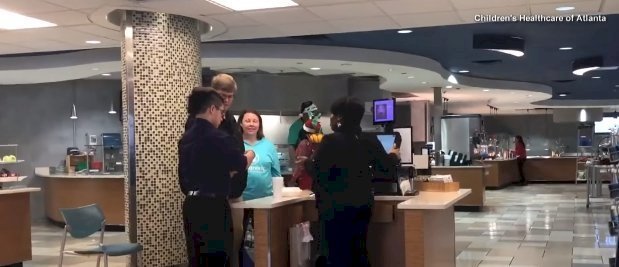 Having been inspired by his family's plight, coupled with the unplanned high price of hospital cafeteria bills, little Jerry asked his father if he could tender the $500 he set aside for his new PlayStation 4 that year. He proposed to use the money instead to treat other families to meals at the nearby hospital cafeteria.
What his father thought was a one-time thing quickly became a tradition for the family, and after gathering a lot of money up all year round through allowances, raffles, and other donations, Jerry walks into the same hospital every Christmas to render his absolutely amazing support for the other families in need of a little holiday buzz of happiness. 
Asked how he felt about families spending Christmas at the hospital, the amazing 13-year-old answered,
"It's not something you should have to go through,"

"It's supposed to be the happiest time of year." 
There are others that have exhibited similar acts of kindness this holiday season. Some celebrities such as Mark Ruffalo, Robert Downey Jr., and Zendaya shared gift cards with their fans. Tyler Perry, particularly, paid off layaway balances worth a whopping $400,000.
These are some of the ways celebrities tried to spread some cheer with good deeds this holiday season. https://t.co/JHyt4Bz7Ig

— USA TODAY (@USATODAY) December 27, 2018
Such beautiful acts of generosity inspire others to share.
Follow us on our Twitter account @amomama_usa to learn more.