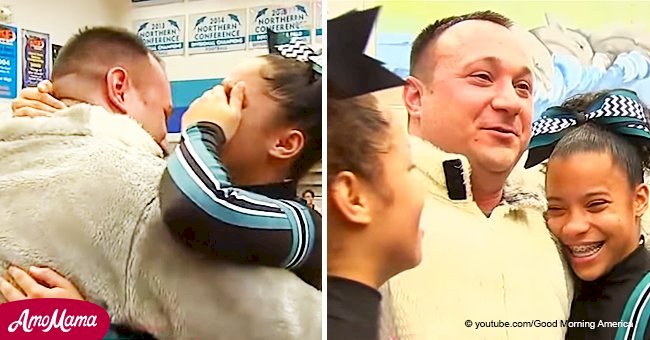 Heart-warming family reunion as military dad dresses up as school mascot to surprise daughters
While military men receive medals and honor during their career, praise should also go to their wives and children who often have to go for months on end without seeing them. Recently a military father had a heartwarming reunion with his daughters.
Anina and Zoe Pasco are the 14-year-old daughters of Technical Sgt. Anthony Pasco and his wife, Paula Washington. They live in North Carolina.
Recently Anthony surprised his daughters at their school disguised as the high school's dolphin mascot during a basketball game.
Read more on our Twitter @amomama_usa.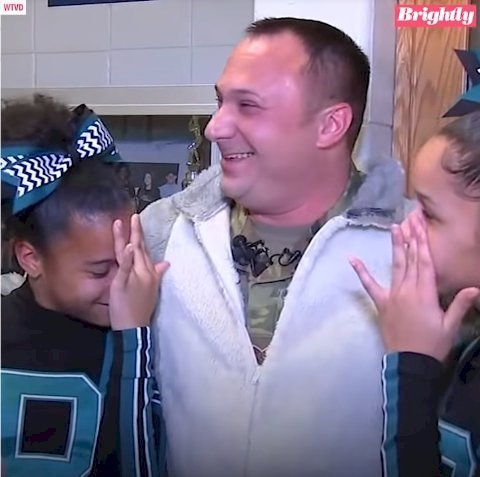 YouTube/Good Morning America
HEARTFELT REUNION
Anina and Zoe are both cheerleaders for their school. They were busy cheering at their school's basketball game when they received a surprise.
The mascot took off his mask to reveal that it was Anthony, their father. He had been stationed in Texas, and they had not seen him since April.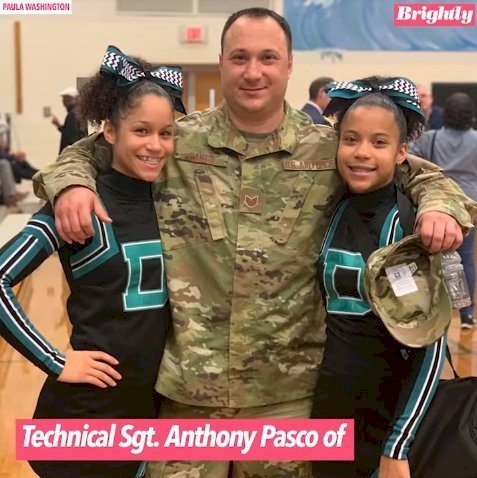 YouTube/Good Morning America
WTVD, an affiliate station of ABC, filmed the reunion. The video was posted on YouTube and has since gone viral with thousands of views. Anthony recalled his feelings as follows:
"It was almost like Christmas morning when you open presents. When I saw their faces, it was literally something I'll never forget."
SURPRISE SOLDIER
Every year on 11 November people in the US observe Veterans Day to honor those in the armed forces and to remember the end of World War One.
A soldier from Massachusetts, Second Lieutenant John Lombardo, surprised his first-grade daughter, Emelia, at her school.
They shared a touching reunion, which not only brought tears to their eyes but also to those around them.
HOME FOR CHRISTMAS
It is not only children who get surprised by their military fathers but also mothers who get surprised by their military children.
A woman from Nashville, Christy Wilson, was surprised by her son, Ethan, at a friend's house just before Christmas.
The reunion was filmed and shows how excited they are to see each other. Ethan has a twin brother, Eli, who unfortunately could not get time off to join them.
Please fill in your e-mail so we can share with you our top stories!