Dick Van Dyke and his wife did a breathtaking duet of Frank Sinatra's iconic 'Young At Heart'
Known for acting in films such as "Mary Poppins" and "Chitty Chitty Bang Bang" there is no doubt that Dick van Dyke is a legend of the screen. He and his wife are also excellent singers.
Dick van Dyke and his wife, Arlene, recently stunned audiences during their performance of the classic Frank Sinatra song "Young at Heart."
Their fans consider this performance a gift from the couple to them.
Read more on our Twitter @amomama_usa.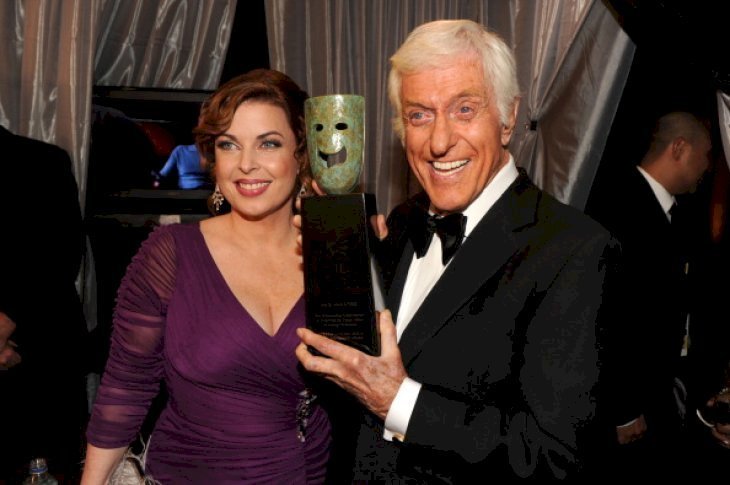 A MUSICAL MATCH
Despite their 46 year age gap, Arlene and Dick are genuinely in love with one another, and this comes through in their performance.
They share many common interests, especially their shared love of music. Their performance of "Young at Heart" can warm up even the coldest of hearts this festive season.
If you're meant to have curves, they shouldn't be starved away, photoshopped or be something to hide. @speakyteeth pic.twitter.com/HzupfgmvYt

— Dick Van Dyke (@iammrvandy) June 11, 2015
Dick manages to keep up with his younger wife by committing to an exercise regime, and he recommends that other people also make an effort to stay active.
The couple says that they are just as in love as the day they met. Dick has been previously married twice, and both ended in divorce.
VAN DYKE TRIUMPHS TWITTER TROLLS
During his long career, Dick van Dyke has encountered a lot of criticism, both negative and positive. Earlier this year Piers Morgan took a jab at his name, but Dick was triumphant.
Imagine being called Dick Van Dyke in this PC-crazed era?
Poor guy.
He'll have to change his name to Richard Van Non-Binary-Gender-Fluid. pic.twitter.com/rStgEhQl1I

— Piers Morgan (@piersmorgan) December 1, 2018
Piers tweeted that the actor's name might not be politically correct because of its possible play on words with his first name and male genitalia as well as his surname being another word for lesbian.
Piers Morgan has previously come under fire for his comments on Twitter, many of which started heated debates. Van Dyke has risen above this with a reply which shows that he saw Piers tweet but won't stoop to his level.
December 2, 2018
Dick gracefully shut down Piers' parade by replying with an image of himself where he looks like he could not be bothered. This exchange went viral and had been viewed by over 49 000 people.