Snoop Dogg melts hearts with new video of his wife cradling their granddaughter on a plane
Snoop Dogg shared an adorable photo of his wife cradling their granddaughter while on an airplane on Instagram, and fans have been gushing over the precious moment between the two Broadus girls. 
Heading towards the tropical state of Hawaii for the new years, Snoop made sure to update their fans about what their family holiday plans were. On an Instagram post, he shared a video of his wife, Shante Broadus, carrying their little granddaughter with one arm as she fidgeted with something in her bag. 
Dressing casually for the flight, Shante was in all black while she carried the little girl who sported a yellow onesie. After showing his lovely wife and grandchild, he continued the video by showing himself, smiling contently as they waited for their flight. 
Although it might have easily been his resting face, people in the comments started to mention how tired and troubled the actor looked. However, some pointed out that it might have been because he was under the influence of something. 
"@fotso_victor_jr: U look worried bro . Always remember,only God can judge."
"@esotericallyher: @debbiegilbert2015 you mean relaxed and high"
"@mcclainmeme: Good job snoop! Living your best life! Be blessed"
Aside from his granddaughter, the Broadus grandparents share a grandson named Zion Kalvin, who is the two-year-old son of Snoop's eldest son Corde Broadus. Although they are no longer together, Corde shares his son with former girlfriend Jessica Kyzer.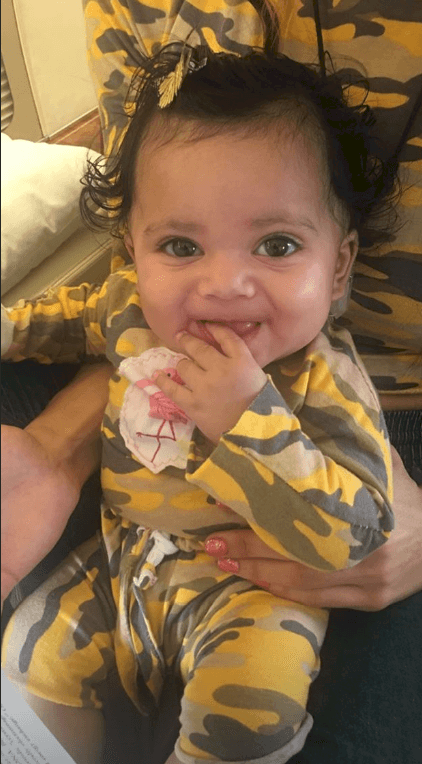 For much of his first year, Zion was hidden from the spotlight, but after getting a hang of it, his family is finally more comfortable with sharing their little milestones with the public, which goes the same for their new granddaughter.
Now, the Broadus family is ready to make even more memories and milestones together while enjoying the beauty of Hawaii, where they will be celebrating the new year and attend Snoop's concert there.