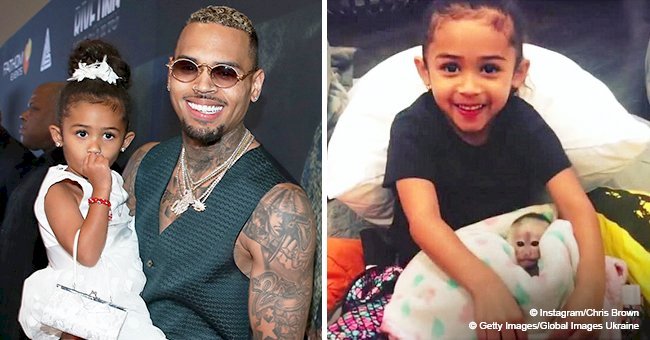 Chris Brown is facing criminal charges after giving his daughter an exotic monkey for Christmas
Chris Brown was charged on Thursday for illegally owning a capuchin monkey. He had bought the pet, shown in the pics below, without a permit for his daughter.
Once again, Chris Brown has found himself in legal trouble. The singer was charged on Thursday for illegally owning an exotic animal.
He had posted images of a Capuchin monkey on social media especially on his Instagram stories. The monkey had been named Fiji and is protected by the exotic animal laws.
As a result of his posts, he was caught. Fiji was seized by the California Department of Fish and Wildlife after officers executed a search warrant at Brown's home.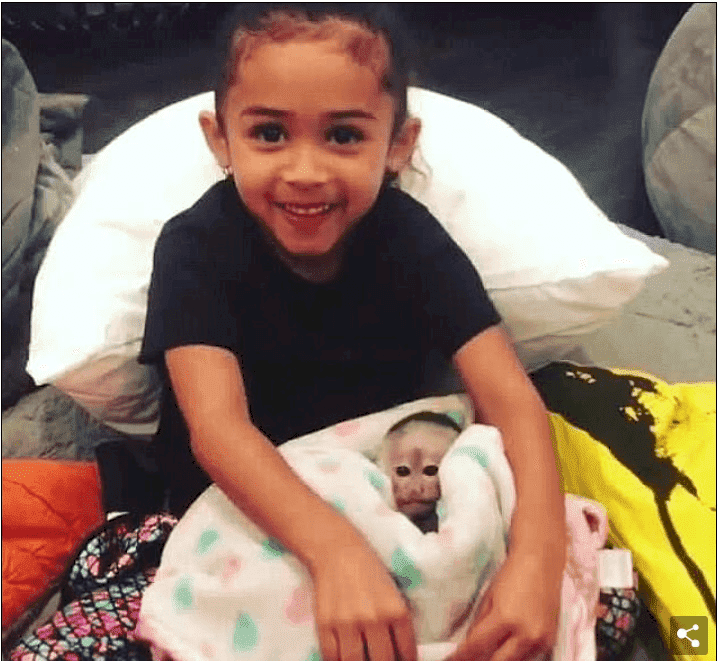 Instagram/Chris Brown/screenshot by 'Daily mail'
A spokesperson for the Los Angeles City Attorney's Office said the monkey was seized from Brown. It was then taken to a sanctuary where it "is doing well."
According to reports, Brown bought the monkey for his daughter Royalty. Capuchin monkeys are small, weigh less than 10 pounds which makes them appealing to keep as pets.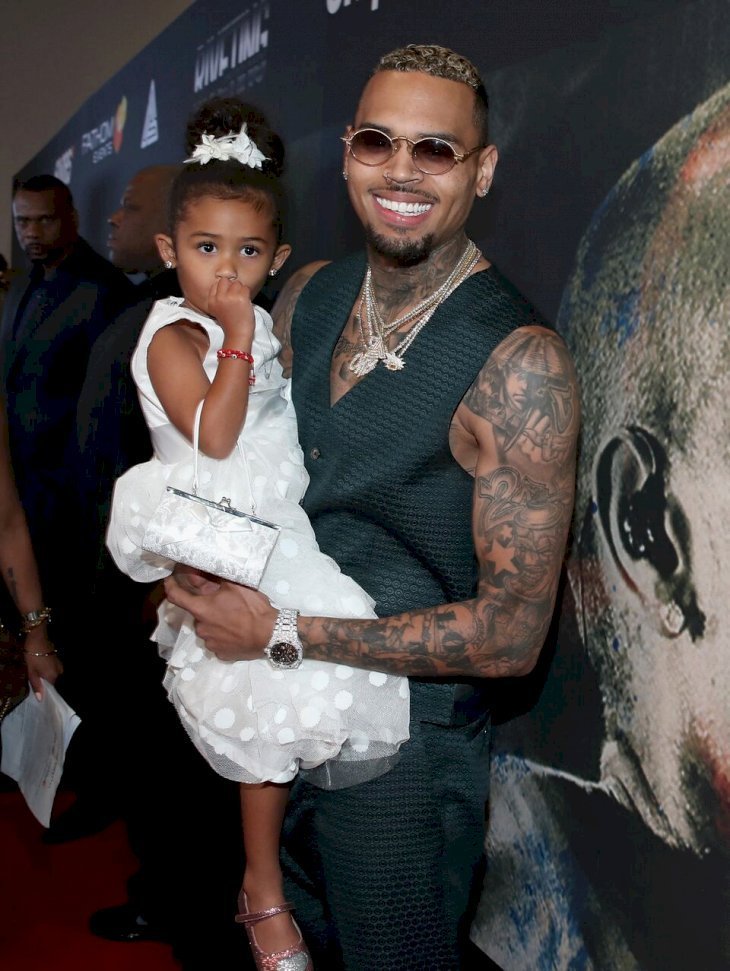 Getty Images
Brown will be arraigned on February 6. He is facing charges for two misdemeanor counts of possession of an exotic animal without a permit. If convicted he could get up to six months in jail.
State officials have been cracking down on illegal animal possessions. They are investigating tips especially those concerning celebrities who feature the animals on social media.
This is also not Brown's first time on the wrong side of the law. In 2009, the singer was sentenced to five years of probation and six months of community service for physically assaulting his former girlfriend Rihanna.
Rihanna and Brown had gotten into an argument which had turned violent. The argument resulted in Rihanna being hospitalized with injuries to her face.
Then again in 2017, he was ordered to stay away from his ex-girlfriend Karrueche Tran. He had allegedly threatened to shoot and kill her.
Later that year he was arrested for assault with a deadly weapon. The singer apparently had a fight with a woman at his home.
Earlier this year, the singer and a friend of his had posted a disturbing Snapchat. The pictures showed Chris Brown putting his hands around the neck of a female friend of his.
"Rihanna just had all the bad memories dredged up by that horrible Snapchat ad. The last thing she needs is for people to be talking about Chris Brown being violent with women again. It's upsetting to her because she inevitably it drags her back into something she really just wants to forget." said a source referring to Rihanna's reaction to the pics.
While it is clear that Chris Brown loves his daughter and dotes on her, fans are wondering when he will stop finding himself on the wrong side of the law. Many have also asked when he will start treating women the way he wants his daughter to be treated.
Please fill in your e-mail so we can share with you our top stories!