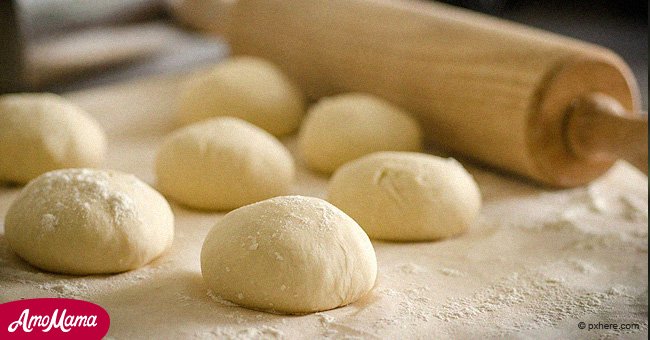 How cooking for other people can be beneficial to one's health

Cooking has become more than just an activity; for some people, it is an art and a passion and, according to experts, it can be beneficial to one's mental health.
Therapists believe that the simple act of cooking can be freeing for the soul and allows people to express themselves in ways that they wouldn't be able to otherwise.
As reported by The Wall Street Journal, cooking for others can be quite helpful when it comes to treating depression, anxiety and several other psychological issues.
"Whether it's painting or making music [or baking], there is a stress relief that people get from having some kind of an outlet and a way to express themselves."
Donna Pincus, Huffington Post, July 25, 2017
It is believed that stress is connected to a whole array of mental and physical problems, and cooking can be considered a powerful stress reliever.
COOKING AS A WAY TO DISPLAY AFFECTION
Baking a cake or a batch of cookies for someone, whether to celebrate a birthday or an achievement, is a very handy tool to express one's feelings.
It is a fact that people are healthier and happier when they feel at peace, appreciated and loved, and food can be a perfect representation of that feeling.
AN ESCAPE FROM REALITY
According to Julie Ohana, a licensed clinical social worker and culinary art therapist, 'food really is an expression of love' and something that everyone can relate to.
Not only that but, like many hobbies, cooking can help distract the mind so people won't spend so much time thinking about their own problems. Instead, they can just focus on the cookies they are working on and the person they are baking them for.
"Cooking can be considered a powerful stress reliever."
TRYING SOMETHING NEW
One of the most exciting things for food lovers is to try new recipes, and if they happen to be a fan of "Blue Bloods," they should definitely check out Bridget Moynahan's "The Blue Bloods Cookbook."
The book features 120 recipes inspired by the famous television show, such as the Manhattan Clam Chowder, the Reagan-style Pizza and the cheesecake with an 'NYPD blue topping.'
Follow us on our Twitter account @amomama_usa to learn more.
Please fill in your e-mail so we can share with you our top stories!