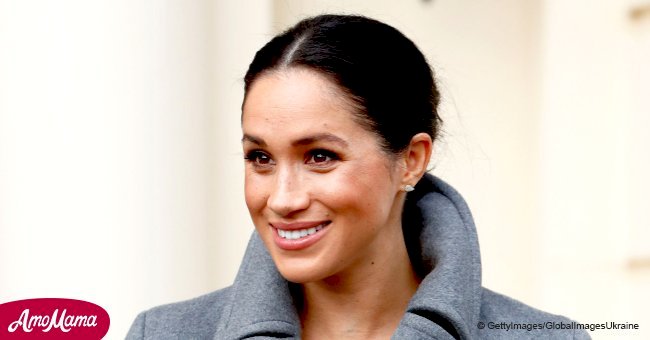 Meghan Markle's 2016 resolution 'left room for magic' months before she met Prince Harry
Meghan Markle's 2016 resolution revealed that she had decided to leave "room for magic" just before she met Prince Harry.
According to reports, the Duchess had made the perfect New Year's resolution just months before she met her prince. The former Suits star, Meghan Markle's 2016 New Year's resolution seems to be a prediction of the dramatic turn her life took just months after she made it.
In January 2016, Markle shared her personal goals for the New Year on her former lifestyle blog, The Tig. Unfortunately, she later shut down the site after she became a royal.
In the post, she had admitted that she was not very good at keeping her resolutions. She went on to list her resolutions for the year.
"Run a marathon. Stop biting my nails. Stop swearing. Re-learn French. These make my New Year's resolution list nearly (AKA actually every) single year," wrote Markle.
She went on to reveal that she planned to further her education in the French language. She said she studied throughout high school but admitted she stopped practicing after moving to Argentina.
She said ""Then there's the French – a language I studied through high school and then lost as I immersing myself in speaking Spanish with the Argentinians during my stint in Buenos Aires."
As she continued she made a massive revelation. Markle predicted her fate when she decided that instead of making her normal resolutions she would change it up for 2016.
"This year, I resolve not to have a resolution. For this new year, the only thing I aim to do is to approach life playfully. To laugh and enjoy, to keep my standards high but my level of self-acceptance higher," wrote Markle before continuing, "My New Year's resolution is to leave room for magic. To make my plans, and be okay if they sometimes break. To set my goals, but to be open to change."
Months after her revelation, she met Prince Harry. They were set up on a blind date by a mutual friend and quickly fell in love.
Within months of being introduced to each other, they announced their engagement. In May of 2018, they were married.
Markle became pregnant within three months of tying the knot with the Duke of Sussex. The whirlwind affair seems to prove that this time Markle stuck to her resolutions in 2016.
Please fill in your e-mail so we can share with you our top stories!